Tasting Panel – Pale Ales
Article by Yvonne Lorkin, from Issue #78. May 14, 2018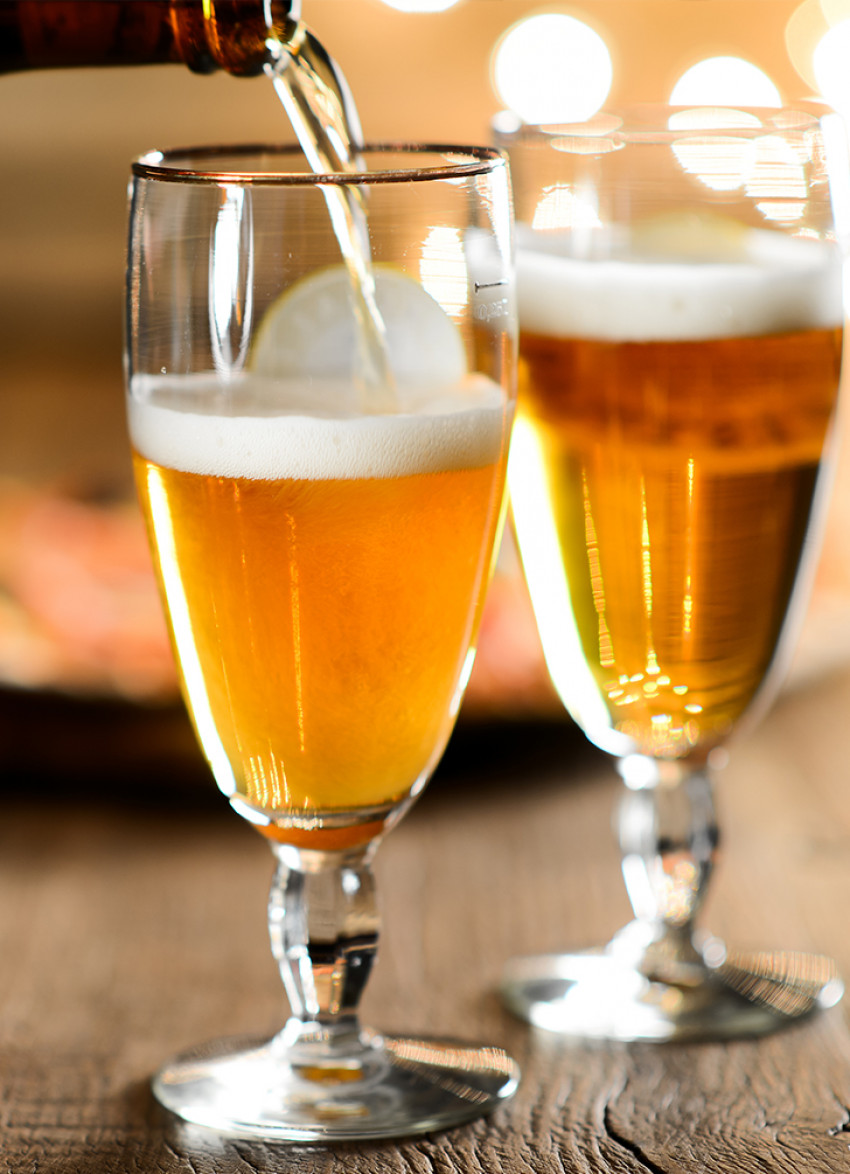 Our expert judges went hunting for the best examples in the land of our classic Kiwi favourite, the mighty Pale Ale. Meet the top 14.
We love a good pale ale here at Dish. Aromatic intensity, banging bitterness and frisky freshness are what spins our wheels on the style front and one thing was evident following this tasting, there's definitely a smorgasbord of pale ale styles out there to suit every taste.
In the five short years since our last Pale Ale Tasting Panel, they have become so much better. Double the number of gold and silver medals awarded shows how attention to detail and balance are paying dividends in the flavour stakes.
Our judges tasted their way through 50 pale ales, IPAs (a hop-dominant, big brother of pale ales with slightly higher alcohol), a smaller class of double IPAS, session IPAs, XPAs, blondes, reds and others.
We also believe pale ales and IPAs are all about the presentation of hops. No matter if they're old-world or new, English or American, those hops need to be abundant, resinous and delicious. "We're past the peak of the IPA craze in New Zealand, but hoppy beers are still top of mind when people hear the term 'craft beer'," says beer expert and judge Martin Bridges.

"So it's still the yardstick by which many breweries are measured. There's a whole spectrum available, from lighter XPAs, through to more malt-balanced APAs and NZPAs, up to IPAs and monster double IPAs. In an APA I'd expect the malt to play more of a role, whereas an IPA is all about the hops."
"As a brewer I'm looking for balance between the hops, malt and a clean fermentation profile to actuate these characters," says judge Shane Morley. "Alternative styles are more common now ie fruit IPAs and cloudy IPAs. There's a lot more new-world hops usage and a move away from dank hops to fruity hops."
In making great pale ales, though, the challenges are the same; such as having a good malt base to balance and carry the hops, choosing hop styles that go well together and getting the most out of them without gaining vegetal characters, premature aging or oxidation.
"I was disappointed at the number of entries that showed signs of age," says Martin. "However, there were some excellent beers exhibiting exciting hop flavours and I was particularly pleased there were a range of styles in the top 14 for people to try."
Despite the variety, our judges were a little surprised not to see any examples of the current "style du jour" – New England IPA. "These hazy, juicy beers are popping up everywhere these days. Perhaps not so many are being packaged into bottles and cans, however," says Martin.
Food-wise, pale ales have a lot to offer. "Pair IPAs with spicy dishes," suggests judge Carlos de la Barra. "IPA will fan the flames at first, but douse them in the end. Bitterness also amplifies salty and umami flavours. Pair double IPAs with cured meats and hard cheeses."
Our judges all felt the quality of our Kiwi pale ales is great, albeit still quite traditional. "The know-how and the ingredients are there for producers to start making more challenging beers," says Carlos.
---
Style: Pale Ales
Tasting date: Saturday, April 7th 2018
Entries: 50

Judges
Yvonne Lorkin (Dish drinks writer)
Martin Bridges (Beer expert, beer judge and longtime member of SOBA, the Society Of Beer Advocates )
Shane Morley (Master brewer at Steam Brewing Co.)
Carlos De La Barra (Co-founder and brewer for Outlier Cartel)
Rating System
Gold ★★★★★ – ​Superb. Strongly recommended.
Silver ★★★★ – A cut above the rest in quality.
Bronze ★★★ – A good quality crowd-pleaser.
(NB: All beers are judged blind and the scores of judges for their own beers cannot exceed those of other judges.)
---
TOP PALE ALES OF THE TASTING
1. SAWMILL
IPA 500ml $8.99
Gold ★★★★★ – TOP OF THE TASTING
Bright, clear and boasting a lovely creamy mousse, this outstanding beer had our judges wowed. "Beautifully balanced, with grapefruit pith and tropical complexity, it's a really pretty beer," said Yvonne. Martin was impressed with its lemon sherbet and lemon pith characters, while Carlos and Shane both commented on how inviting, invigorating and refreshingly bright and citrussy this brew was. A delicious example.
---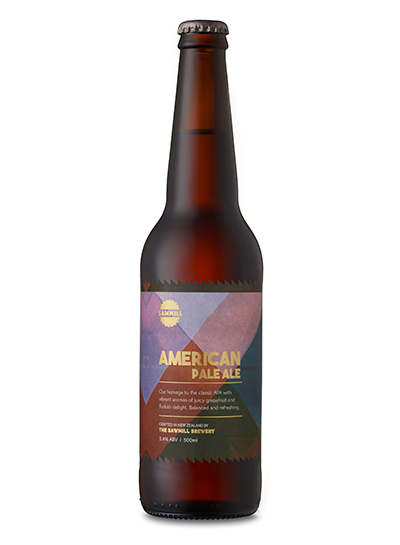 2. SAWMILL
American Pale Ale 500ml $8.99
Gold ★★★★★
Gorgeous in the glass, with a very persistent, foamy head, this APA showed beautiful, biscuity malts and a tightrope of bitter hops. "It's a lovely looking beer with really good hop flavours," noted Martin. Shane expanded on that saying the hops had a Turkish Delight character. It was a clear favourite and darned delicious to sip.
---
3. MCLEOD'S
Tropical Cyclone Double IPA 500ml $11.99
Gold ★★★★★
Sheer drinkability is what struck our judges immediately in this beer. "A bright, slightly saline, sea breezy note, rich and malty with a rounded mid-palate and good persistence of flavour," commented Yvonne, while its dark pine and diesel notes had Martin describing it as, "Like driving a tractor through a forest". Shane also enjoyed its malt cushion and floral hops.
---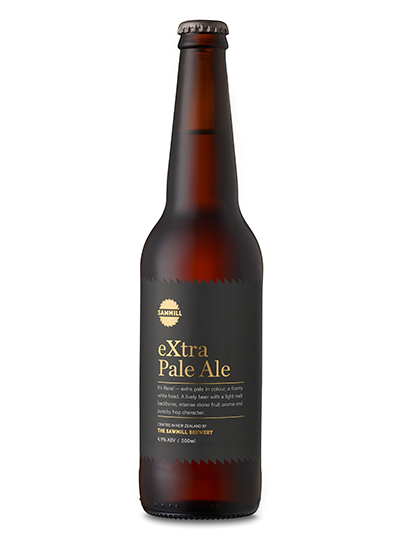 4. SAWMILL
eXtra Pale Ale 500m $8.00
Gold ★★★★★
Pale straw yellow, it's a gorgeous looking beer," announced Carlos. "With hops upfront, sweaty, tropical fruit, passionfruit, pineapple and a crisp, light body, it definitely invites the next sip." The other judges agreed. "It's clean, citrussy, precise and pure," added Yvonne, while Shane loved its easy-drinking style and its intense, hop-forward character. "I could definitely smash a few after mowing the lawns," offered Martin.
---
5. EMERSON'S BREWERY
Bird Dog IPA 500ml $9.99
Gold ★★★★★
"Such beautiful fresh aromas – I want to dive in!" exclaimed Martin. "It has depth, complexity, dances lightly on the tongue but lingers nicely." That bittering balance impressed Yvonne and Shane equally, while Carlos added it boasted a solid malt backbone, gorgeous, autumnal colour and had an inviting mouthfeel.
---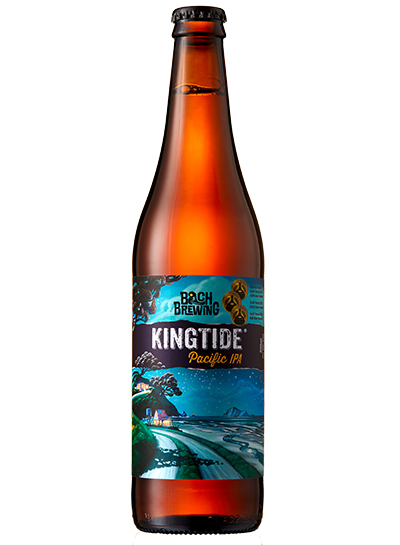 6. BACH BREWING
Kingtide Pacific IPA 330ml can $5.50
Silver ★★★★½
The intense, tropical and grapefruit pith aromatics immediately impressed all our judges. "Very nicely balanced bitterness even though it's hefty and solid," noted Yvonne. "I can almost smell the ocean," said Martin, commenting on the hints of salinity. "It has great balance, freshness, and fruit salad and toast flavours."
---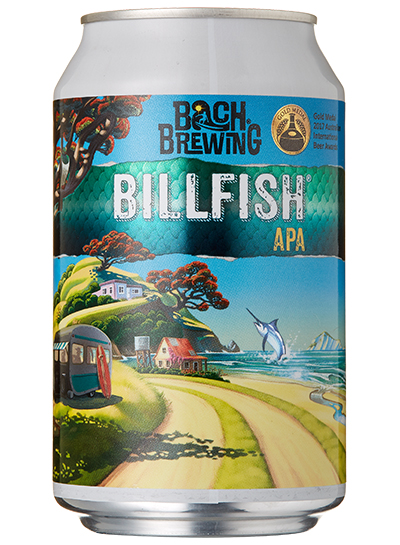 7. BACH BREWING
Billfish APA 330ml can $5.50
Silver ★★★★½
"Shiny, clear, with beautifully inviting, tropical fruit – this is a great drinking experience indeed," gushed Carlos, while its lovely hop and malt balance impressed the pants off Martin and Yvonne too. For a pale beer it had seductively dark aromas and buckets of punchy citrus and fresh, fruit salad characters.
---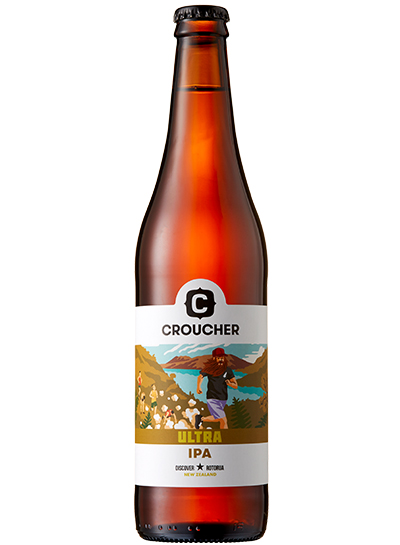 8. CROUCHER
Ultra IPA 500ml $9.99
Silver ★★★★
"This gorgeously golden beer has a good, solid hop base surrounded by plenty of citrus," announced Yvonne. Martin agreed: "Dark aromas and a well-integrated palate mean my hop and malt needs are both fulfilled." Carlos felt it delivered more on the palate than he was expecting from the nose and he and Shane felt it delivered great length of flavour.
---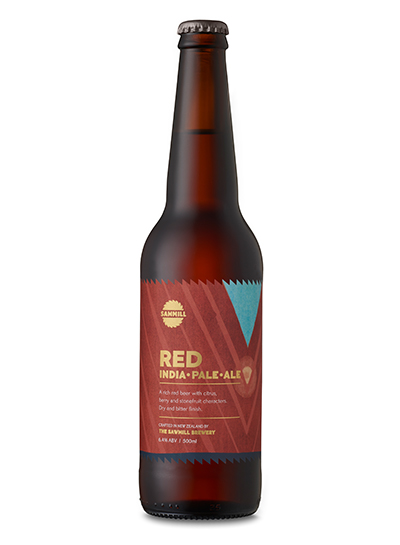 9. SAWMILL
Red IPA 500ml $8.99
Silver ★★★★
How sexy is this beer to look at? Fortunately, it's as flavoursome as you'd expect from its beautiful, scarlet-bronze hue. With its roasty nose, dry, cocoa-dusted palate and solid bitterness, it impressed our judges immediately. "There's a good hops character behind the toasted breadcrust notes," said Carlos. Shane felt the malt/hops balance hit the mark nicely indeed. A great example of a red IPA.
---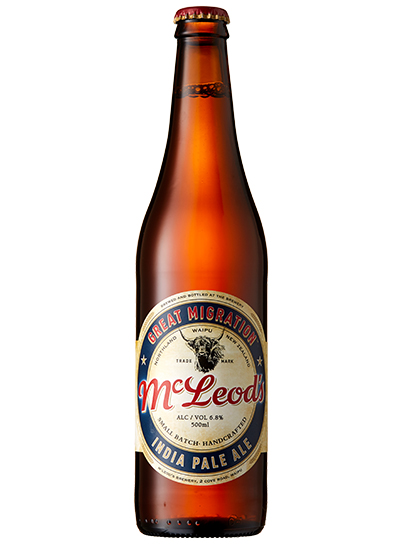 10. MCLEOD'S
Great Migration IPA 500ml $10.99
Silver ★★★★
It was the highly perfumed, cleansing, easy-drinking hop character that gripped Shane from the get-go, while Yvonne and Martin loved how grapefruit-driven this beer was. "It's like breakfast in an IPA!" Martin noted. "It looks great – shiny golden yellow – and has delicious citrus rind elements," said Carlos.
---
11. BACH BREWING
Driftwood Pacific Pale Ale 500ml $7.99
Silver ★★★★
"Hugely tropical," commented Yvonne, "with buckets of pineapple, peach and passionfruit, a pretty, pillowy mousse and it's really nicely balanced and elegant." The other judges agreed, all commenting on how bright and fruity and intensely refreshing this beer was. It might be winter right now, but this is sunshine in a glass.
​
---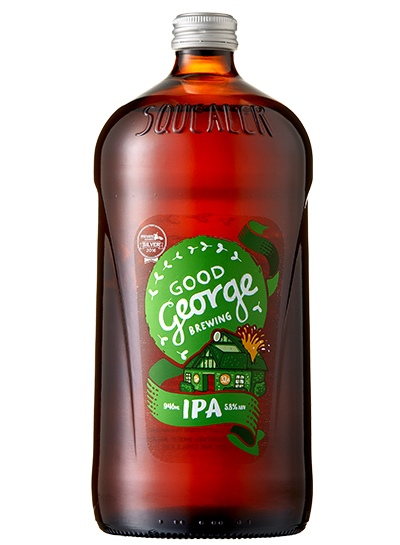 12. GOOD GEORGE
IPA 946ml $13.99
Silver ★★★★
"Clear, shiny bright and golden, this IPA has a really inviting nose, tropical fruit, balanced bitterness, and is very enjoyable," said Carlos. Martin was quite taken by its plucky papaya notes and excellent balance. "It looks great, smells great and has a sexy generosity of flavour," added Yvonne.
---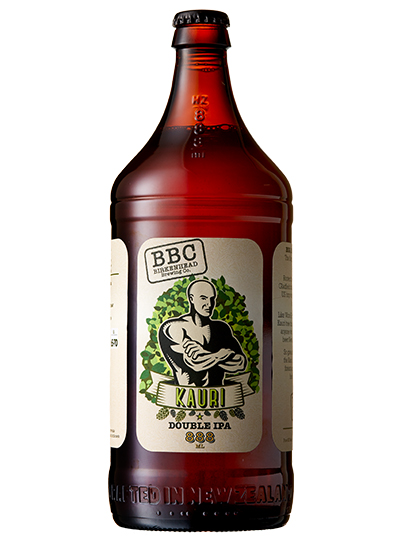 13. BIRKENHEAD BREWERY
Kauri Double IPA 888ml $13.99
Silver ★★★★
"Buzz-cut bitterness, straw notes and has a nice, oily mouthfeel," said Martin about this nicely built beer. "It's really bright and coppery in the glass, has lifted, biscuity malts on the nose and is generous, balanced and lengthy," added Yvonne. Carlos and Shane agreed, adding it presented beautifully in the glass.
---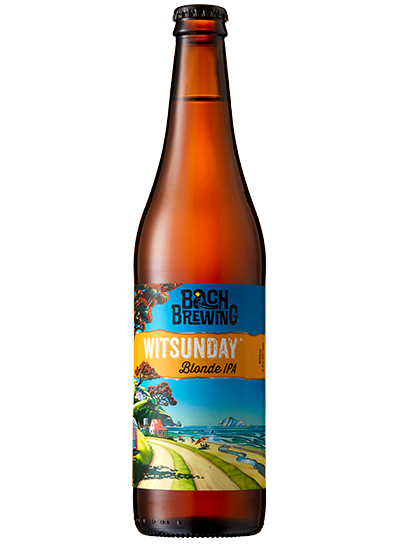 14. BACH BREWING
Whitsunday Blonde IPA 500ml $7.99
Silver ★★★★
Hazy dayz ahoy! With its lemony-gold hue, creamy mousse, sweet lemon rind character and appealing drinkability, this example gave smiles all round. "Wheaty, creamy and clove-like, it has nicely drying, balanced bitterness," said Carlos. Martin commented on the Belgian aromatics and its lemony-fresh friskiness. Nice beer indeed.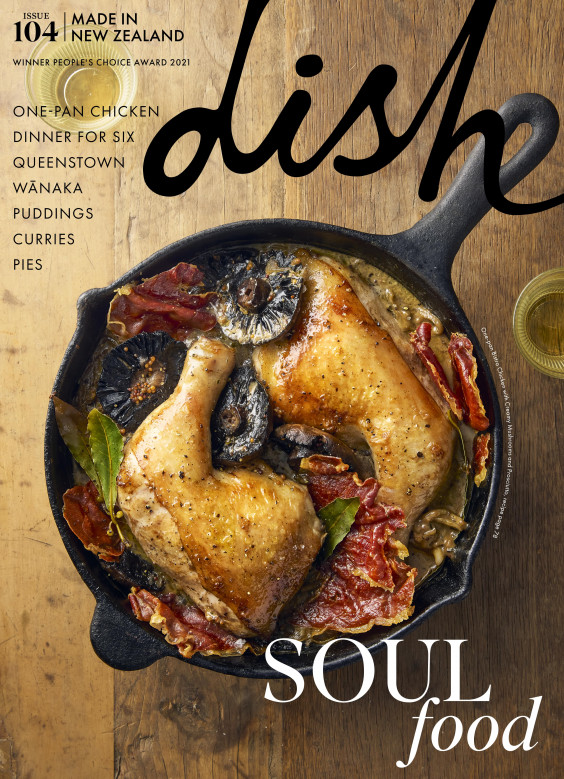 Check out our
latest issue:
Issue #104
The latest issue of dish has arrived just in time to crank up the heat and the comfort factor! Grab a spot by the fireplace with our Après-Ski inspired dishes - think golden, crispy potato rösti and mulled wine. The temperature rises with our spicy curries while our flavourful one-pan chicken dinners keep the dishes to a pleasing minimum. Our Dinner for Six section will bring friends and family together for two festive mid-winter feasts, but beware, the puds and desserts from our Sweet section may cause them to outstay their welcome. There's no time like pie time, but when you don't have any time, our Food Fast section will help you whip up some delicious meals in a hurry.