Tasting Panel - Pinot Gris
January 06, 2020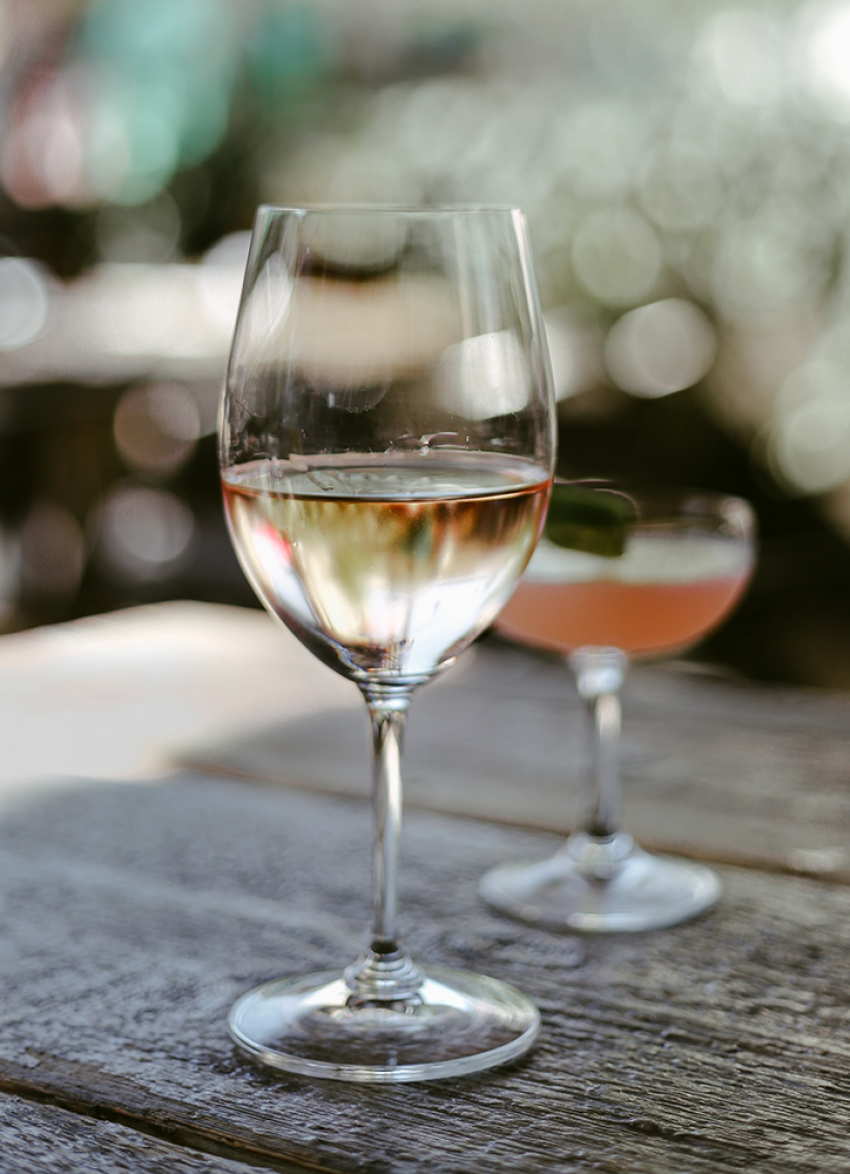 With a period of popularity followed by a decline in demand, has pinot gris come back into favour yet? Our expert judges evaluate the pack and pick out their favourites.
Tasting Panel Judges
Yvonne Lorkin
dish drinks writer and experienced beer, wine and cider judge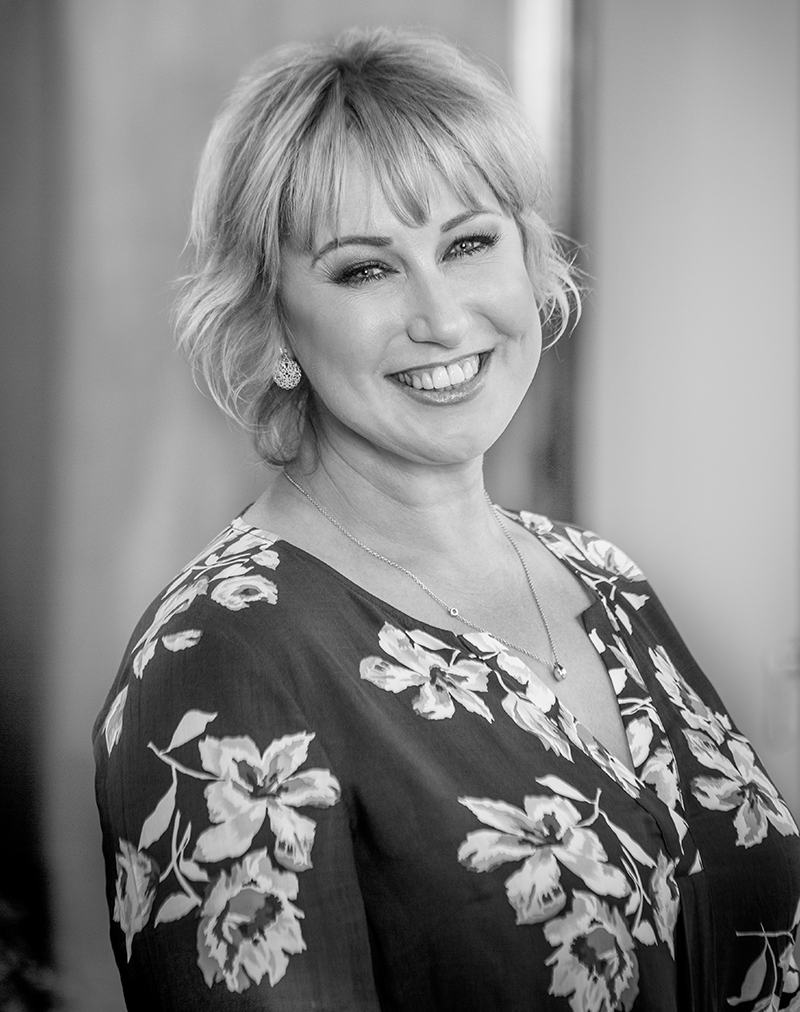 Cameron Douglas
Master sommelier and lecturer at AUT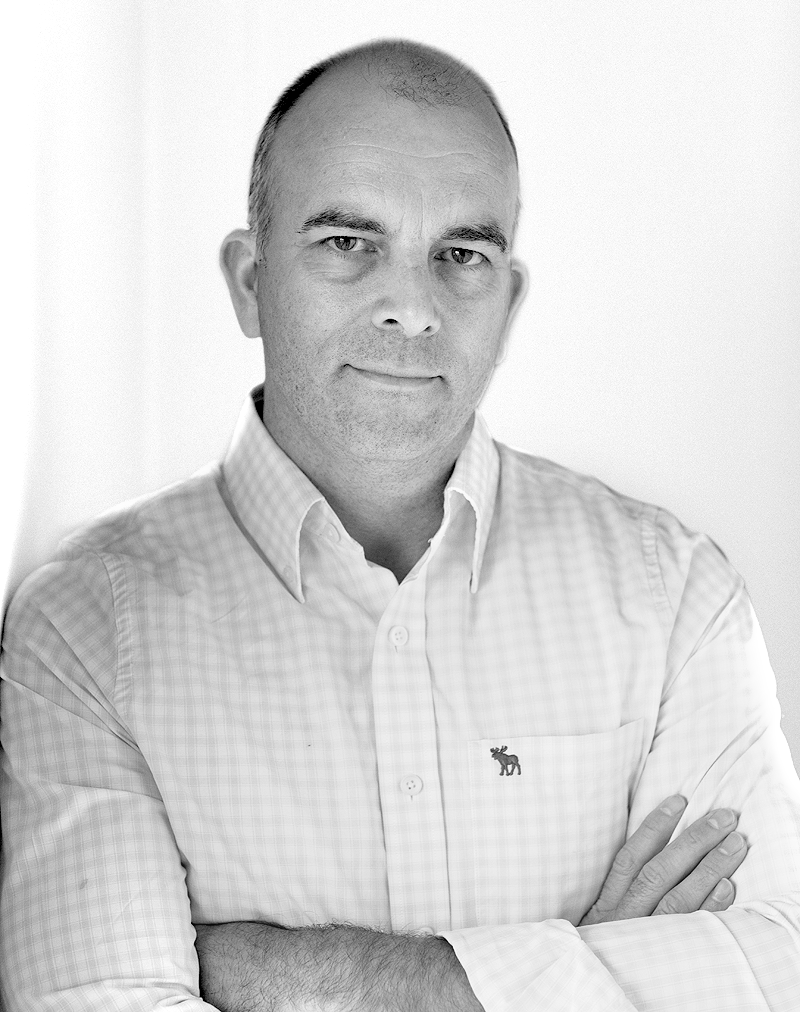 Jo Gear
Winemaker
NZ Wine Society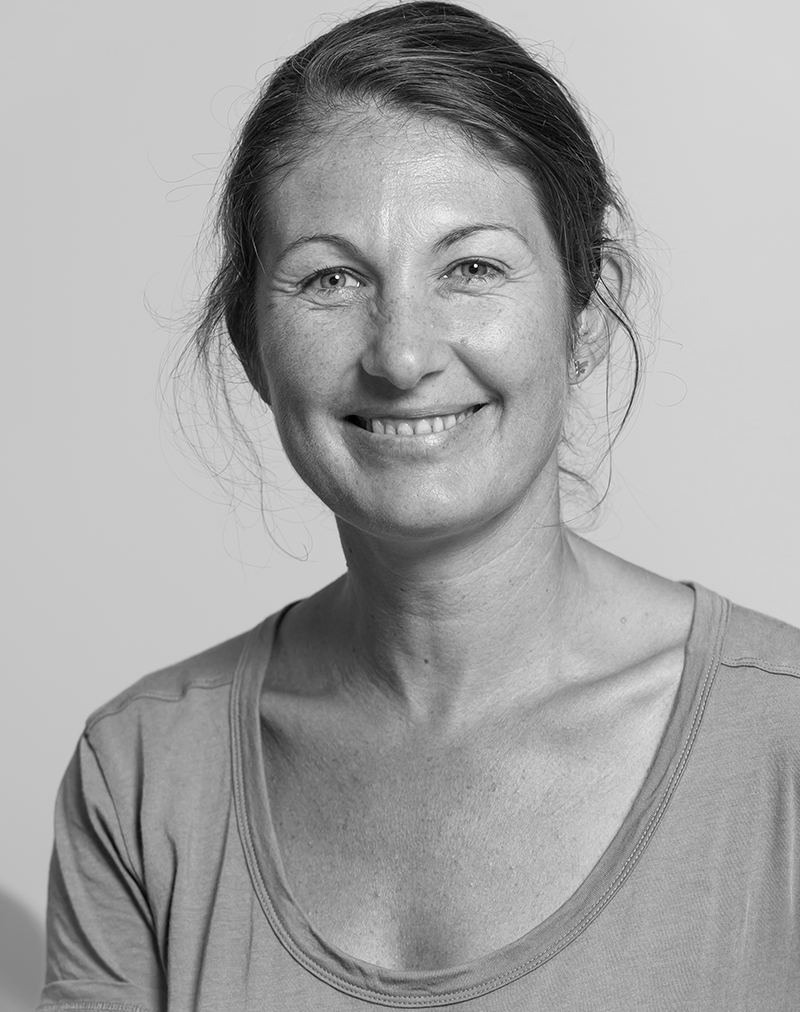 ---
Up until our most recent Pinot gris panel, (held in 2016), it looked as though pinot gris would prove an unstoppable force. Kiwis were grabbing the grape with gusto and our wine producers were crushing a whopping 25000 tonnes of the stuff. That was over one and a half thousand times what they were processing a decade before. It came close to reaching 9% of our total grape crush (Sauvignon Blanc accounts for 76%). Then suddenly the trend reversed and in just a few short years, pinot gris production dropped by 4000 tonnes and 4 percentage points. It's still the fourth most widely planted variety on our shores, but for many of us it's still a tricky variety to get our heads around. Maybe our winemakers are feeling the same way. Clearly a correction of sorts is being made. So here at Dish, we felt the time was right to take a snapshot of how they were looking quality and style-wise.
But it would be no easy feat, because pinot gris comes in a number of guises, some so bony and dry, they're practically skeletal (think pinot grigio); right through to the luxuriously rich, sweeter styles. Happily, our team of highly experienced judges were more than up for the challenge.
Seventy-three entries were received and categorised into classes based on their levels of natural sweetness and then served blind and under competition conditions by Janet Blackman and her expert stewarding team at AUT. Most people expect to smell and taste things like pear, apple, quince, stonefruit and spice in their gris, however there are no set rules for what it should look, smell or taste like. Mostly it's about 'balance' – how pleasant is this to drink? Our judges were seeking synergy, that sweet spot between the acidity, alcohol, sweetness, dryness and texture, to reveal a sensational sip.
Style patterns began to emerge very quickly and it was encouraging to see enormous grins on the judges faces appear in every flight, however Yvonne remarked about three quarters of the way through "Many of these pinot gris are very drinkable, but not very memorable".
"Pinot Gris is surprisingly hard to do well" offered judge and winemaker Jo Gear. "Though when you consider it's the same genetic material as our deliciously temperamental Pinot Noir, then it all starts to make sense". Jo explains the key to good gris is "palate weight and that lovely slipperiness" that makes it so mouthfilling. "This texture is due to lees time and pH management and some skin contact can be really helpful, plus the corresponding increase in colour pick-up is something we can choose to forgive" she adds. Pinot gris grapes have had a very on-trend, copper colour recently and that's coming through in the wine.
Food-wise, pinot gris is incredibly versatile. "I love a dry gris with cumin seed or fenugreek gouda" offered Yvonne, while Jo is partial to a sweeter style with spicy dishes. "It's my go-to for pan-Asian takeaways (which is regular Friday night feasting at my house) and especially when my Mum visits (she's a big PG fan). But I think when PG really comes in to its own is as an easy-drinking crowd pleaser. While this sounds like it's dumbing-down the wine, it is in fact celebrating the warm-fruited satisfaction that this vinous hug can provide".
---
A word from our winner…
"2019 was a top year for Marlborough Pinot Gris, and for me the Ara Single Estate example really shows that quality" says Duncan Shouler, the winemaker responsible for our top wine. "What I love about it is its purity and its varietal expression, it just oozes varietal character of pear, white nectarine, sweet spice and delicate floral aromatics. On the palate it has recognisable pinot gris lushness, full mid-palate and a touch of sweetness. But the refreshing bite of juicy acidity on the finish balances out the sweetness, and really lets you know it's a Marlborough wine". There's very little winemaking influence here, he reckons, "So the fruit has to be spot on – there's nowhere to hide!" Duncan explains the challenge is getting the fruit fully ripe while avoiding disease and retaining characteristic Marlborough acidity. "The vineyard team have done a fantastic job with the 2019. The fruit was very clean and with ripe phenolics, which allowed us to give the wine a period of skin contact. This has imparted a refreshing phenolic bite to the finish that adds texture and structure, while helping to balance the sweetness of the wine". For Duncan, the simplicity and purity of this wine make it a great pairing with subtle, fresh foods. "A real winner is snapper ceviche with a little lime and fresh ginger. Or keep it simple with a nice semi-soft sheep's milk white cheese, a good quality French baguette, and some slices of ripe Beurre Bosc pear".
---
1. Ara Single Estate
Marlborough Pinot Gris 2019 ($21.99)
★★★★★ Gold Medal
Big, bold aromatics of quince, apple crumble and spice were what complete seduced Yvonne, while Cameron was impressed by its white fleshed fruits, like pear and apple and its dry spicy texture and delivery. "A very sound wine". Jo noted it's lovely ripe aromatics, generous, juicy, nashi and baked pear brilliance. "I love this wine!" she said, noting its smooth delivery, genuine length and superb drinking. Clearly a champion, this wine is outstanding.

---
2. Rockburn Central Otago
Pinot Gris 2018 ($25.99)
★★★★★ Gold Medal
Fresh, feisty, frisky and chock full of flavour concentration and flavour, this wine crafted by Malcolm Rees-Francis is one that every pinot gris fan needs to experience. "Balance" was the word du jour from our judges here, along with "alluring spicy bouquet", "lovely fresh acidity", "crisp citrus bite on the finish" and "charming". Yvonne even felt it had a 'mojito note' and commented on the purity and richness of this highly aromatic, super southern example.
---
3. The King's Thorn
Marlborough Pinot Gris 2018 ($24.99)
★★★★★ Gold Medal
Here's a gris boasting a teensy touch of toast to add complexity to the brown pear, quince and dry, mineral elements in the mid-palate. "It's got great consumer appeal, fleshiness and length," added Jo. "I really like the roast stonefruit and honeyed characters, plus it's got a massive finish too" commented Yvonne. It's a style that'll appeal to those looking for a bit of 'guts' in their gris.

---
4. Beach House Ohiti Road
Hawke's Bay Pinot Gris 2018 ($21.99)
★★★★ Silver Medal
This pinot gris is made from an old French clone (Entav-Intra 457) where the bunches are made up of normal sized berries as well as very small berries (hen and chicken). This effect really boosts the flavour intensity. "Some lovely warm oak, vanilla, baked apple and lots of fruit up front" noted Jo. While Yvonne enjoyed its freshness, white fruits, lithe texture and minerality. It was the concentrated, flavoursome finish that won the judges over.

---
5. Ceres Swansong
Central Otago Pinot Gris 2018 ($27.95)
★★★★ Silver Medal
If you're looking for elegance you've come to the right place. Central Otago has something special in the soil to create distinct minerality and zing in their pinot gris. This single vineyard wine has precision and depth, lovely fruit definition and serious complexity to compliment rose-like florals and generosity in the mouth. While being warm and inviting on one hand, this Central Otago stunner boasts subtlety, elegance, and deliciously refreshing presence.
---
6. Lawsons Dry Hills
Marlborough Pinot Gris 2019 ($20)
★★★★ Silver Medal
Sourced from two vineyards in the Waihopai Valley, it's clear that 2019 was kind to these grapes. With pristine green apple and lovely length, it's a very nice wine" noted Cameron, while Jo enjoyed the dry, spiced apple and pear flavours. This rich style impressed the judges with its lift of florals and plump, pawpaw characters.

---
7. Awatere River
Marlborough Pinot Gris 2018 ($18.99)
★★★★ Silver Medal
"Fine bouquet of fresh, crunchy red apple combined with quince and pear" noted Cameron, while Jo also felt it had instant juicy appeal and rich, textural characters. A very pretty, floral-forward style from Marlborough that our judges felt had real" silkiness" in the mouth. Delicious.

---
8. Mills Reef Reserve
Hawke's Bay Pinot Gris 2019 ($24.95)
★★★★ Silver Medal
The winemaking team at Mills Reef are total pinot gris pros (and it shows). With its heady, citrus blossom, almond and hazelnut aromas and a splash of sweetness, the spicy, moreish mid-palate in this little cracker sent it to silver straight away. A sexy style, with good balance, definition and power on the finish.

---
9. Greystone
North Canterbury Pinot Gris 2018 ($28)
★★★★ Silver Medal
We were confident that Waipara would probably produce a few stars in our lineup, being the pinot gris goldmine that it is. Winemaker Dom Maxwell has somehow packed impossible amounts of nashi, spice, apple and quince characters into 750mls and that's a magical feat. It's a hugely attractive style that'll please the crowds.

---
10. Neck of the Woods
Central Otago Pinot Gris 2019 ($28)
★★★★ Silver Medal
With ripe fruit, marzipan, caramelized, crumble-like characters, this is one super-satisfying example that boasts a racy, delicately dry mouthfeel. "Rich, ripe and well structured" noted Yvonne, and also shows "a lovely line of acidity and great texture" remarked Jo. Classic, lush, vibrant and showing lush lanolin-like purity and a splash of sweetness – it's no surprise it landed a top spot.

---
11. Saint Clair Origin
Marlborough Pinot Gris 2018 ($21.50)
★★★★ Silver Medal
This an ultra-clean, ultra-floral style oozing ripe pear, strudel spices, nashi and white peach characters. "Gorgeous precision and definition, with lovely white florals and layers of flavour" noted Yvonne, while Cameron was wowed by its "delicate fruit entry, purity, freshness and nicely textured, solid finish.

---
12. Spade Oak Voysey Series
Gisborne Pinot Gris 2019 ($20)
★★★★ Silver Medal
Crafted from the Italian clone of pinot gris, known as M2 which makes a great new world style of which has the freshness of pinot grigio and the weight and texture of kiwi gris. "Lovely, fresh, apple-like nose and finesse on the palate" remarked Cameron and that word 'fresh' appeared in every judge's note for this fantastic entry.

Enter the dish tasting panel:
dish Tasting Panel - Aussie Shiraz
Our next dish Tasting Panel will focus on Aussie Shiraz, with results to be published in issue 102 of dish, on-sale March 21st 2022. Entries close on 21 January 2022. We'd love to see your Shiraz so please enter here!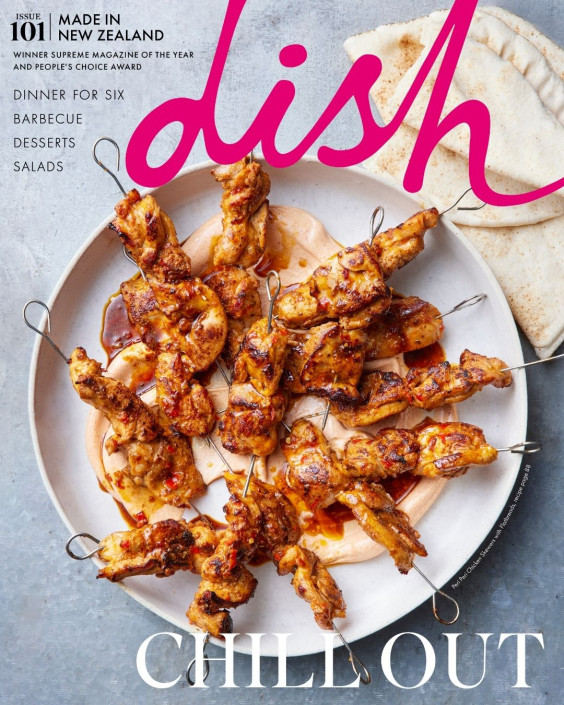 Check out our
latest issue:
Issue #101
It's summertime, and we're getting 2022 off to a sizzling start with the latest issue of dish! We crank up the heat and the drool-factor with our barbecue favourites including tandoori-style chicken and juicy steaks, followed by fresh and vibrant salads that are light on meat but big on flavour. We also, dunk, drip and drizzle our way through summer condiments that are good enough to eat on their own. And our Dinner for Six section is back to serve up another cracking set of menus that will impress your guests. We then speed things up with our latest collection of quick and easy Food Fast recipes before taking our sweet time with decadent bakes and desserts.