Tasting Panel - Session Beers
Article by Yvonne Lorkin. August 26, 2019
Always look on the light side of life… our expert judges find that craft beers don't have to be heavy on alcohol to be full of flavour and substance.
Craft beer has a reputation for boasting big, buxom alcohol levels. Thankfully, there's a rising tide of producers heading down the moderate, 'sessionable' road of sub-5% alcohol by volume (ABV) strength and our judges have found the best on offer…
Here at dish, we've noticed the words 'session beer' being bandied around with increasing regularity in recent years. A search of urbandictionary.com reveals this definition of 'session': "A beer that's low in alcohol and has a balanced flavour of both hops and malt. The purpose being so that it can be drank over a long session of time without overwhelming the palate or getting the drinker too intoxicated. A light-bodied summer ale would make a good session beer."
Interestingly, to call a beer 'low' alcohol, it must be under 1.15% ABV. Whereas a beer over 1.15% ABV and under 3% ABV must be described as 'light' – which is potentially confusing as 'light' can mean light in calories, light in carbs, light in body or colour, as well as light in alcohol. But what is the upper level cutoff point for a beer to be considered a 'session' beer?
Internationally, there appears to be two schools of thought, those that say 5% ABV and those appealing for 4% ABV and under.
Craft beer is often significantly higher in alcohol than standard commercial beer, with 6-8% ABV levels being normal. In light of the drink-drive alcohol limit being just 250mcg for drivers over 20, the idea of finding a tasty brew that won't send you sideways has become all the more appealing.
We capped the level at 5% ABV, which our judges still felt was quite high, but relatively low for the craft beer crowd.
"The toughest thing with lower-alcohol beers (especially for drinkers more familiar with booming IPAs and raunchy American Pale Ales) is packing in heaps of flavour without that booze hit," says judge Michael Donaldson.
"The best styles for this are definitely sours. With their acidity, spritzy mouthfeel and the addition of fruits, these beers give a lot of bang for your alcohol buck, so it was no surprise to see three in the top 10 from three breweries who excel at this style. Sour and tart beers are becoming way more popular and it's easy to see why: refreshing, flavoursome and with a low toll when it comes to alcohol."
Donaldson also agrees that other traditional styles – such as porters and English ales – are great low-alcohol choices too because they've evolved to be balanced and flavoursome over time. "Kereru's absolutely banging Coconut Porter is a modern interpretation of the style, while Emerson's Bookbinder has long been a standard-bearer for sub-4% beer with its beautiful balance. Ditto Sunshine Brewery's Summer Ale."
"There's been big growth in this sector in recent years, which I think shows a maturing of the NZ beer market," says judge Martin Bridges. "When people first started getting into craft beers, many were happy to stick with mainstream brands for everyday drinking while enjoying the occasional special craft beer. As their tastes have matured they're now looking for beers with interest and flavour that they can drink more than one or two of."
Balance can present a problem in lower-strength beers. "Any strong characteristics can overwhelm a low-strength beer if you're not careful," adds Martin. "A dinghy is a lot more unstable than a supertanker!"
Michael agreed. "Balance is the key with lower-ABV beers – especially the hoppy ones. When the ABV drops, there's less perceived sweetness to counter the hoppiness. Also alcohol "fattens" the mouthfeel so light or low-alcohol beers can often feel thin."
With sessionable hoppy beers, it's easy for the hops to get out of whack with the lighter malt according to Donaldson, "but many breweries are starting to get this balance better. The rise of XPAs usually involves creating a juicy hoppy flavour profile over a lean malt base. It requires a tightrope walk of brewing skill and not everyone pulls it off, but the four in this line-up are exceptional in their ability to create a hoppy treat on that lower ABV."
"Another issue, which is more prevalent amongst lower-strength beers, is lack of freshness (mainly oxidation). Alcohol tends to have a preserving effect so beers that are low in alcohol are more susceptible to premature ageing, particularly when bottled," added Bridges.
"Having said all that, we tasted some amazing beers that belied their modest alcohol levels. What impressed me most was the range of beer styles in our Top 12. Whatever your preferences you'll find something amongst these that you could happily drink a few of!"
Due to logistics, our tastings only involve locally produced, 'packaged' beer, which doesn't reflect all the lower-alcohol examples on the market today. There are superb examples on tap, which we'd encourage you to try.
1. Sawmill Brewery eXtra Pale Ale (XPA) 330ml ($15.99 x 4pk) 4.9% ABV - Gold Medal
Yvonne loved the fresh acidity and hop layers in this exceptionally flavoursome beer. "Superb drinkability and balance, plus the astringency is complex and carries real personality." Michael agreed, applauding its attractive aromas, lean, clear, generous mouthfeel and lovely bitterness. "I could happily drink it all day," announced Martin.
2. 8 Wired Cucumber Hippy Berliner Weisse 440ml can ($7) 4% ABV - Gold Medal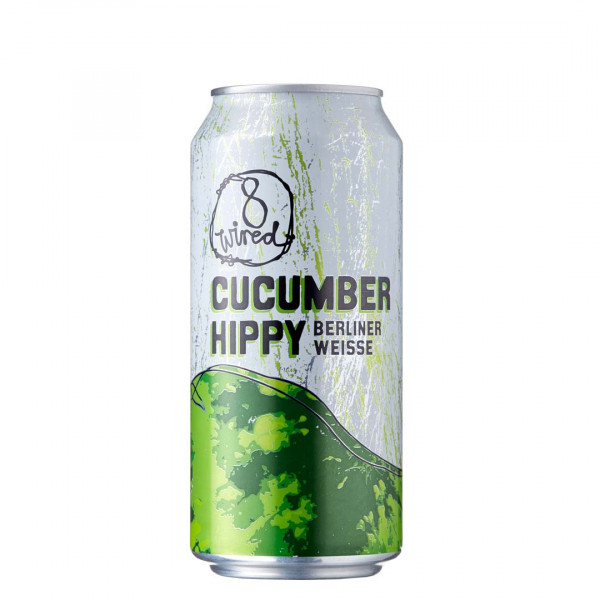 "Zingy and fruity and you SO should try this with a shot of Hendricks gin," urges Martin. Michael loved its gorgeous vinaigrette nose and sharp saltiness, "refreshing as an ice bath, yumbo!" Yvonne was suitably wowed by its nuances of white pepper and cucumber and its herbaceous, sour and tangy mouthfeel.
3. Kereru Brewing For Great Justice Coconut Porter 330ml ($5) 4.5% ABV - Gold Medal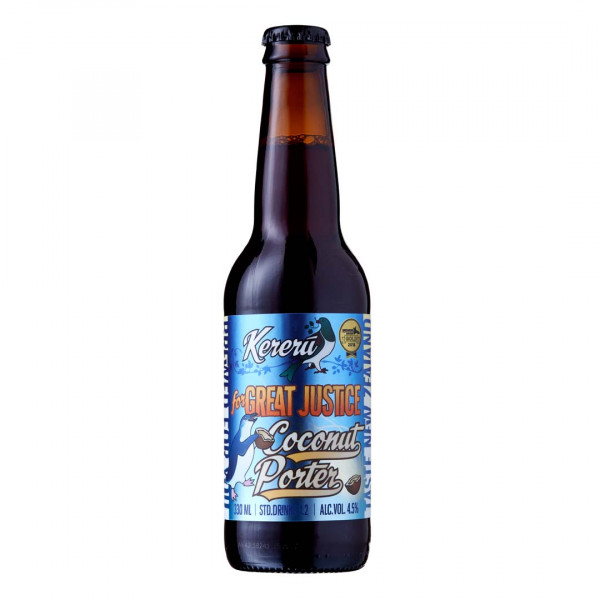 Yvonne was seduced by the sexiness of this beer, all caramelised and toasty, beautifully biscuity and stylish, with elegant, espresso notes. Martin also enjoyed its "divine and decadent coffee and cocoa aromas, it's smooth, roasty, comforting characters". "It shows super-generous chocolate and berry sweetness in the mid-palate," added Michael, "lovely finesse and dryness".
4. Sawmill Brewery Passionfruit Sour 500ml ($10.99) 4.5% ABV - Gold Medal
For Michael, it was the fruity, cherry, smoky, cigar-like characters and lots of upfront sharpness that impressed the most with this beer. Whereas Martin enjoyed its delicate berryfruit aromas and its spritzy, tart, fresh and cleansing mouthfeel. "Fresh, vibrant, slick and stylish, it's very, very sippable," announced Yvonne.
5. Emerson's Bookbinder Session Ale 500ml ($7.99) 3.7% ABV - Gold Medal
"That this much flavour can be packed into just 3.7% alcohol is so exciting!" announced Yvonne, "it's very pretty in the glass, with a creamy head, softly biscuity, wheaten notes and complex salinity." Michael enjoyed its caramel notes and crystal malt characters and Martin agreed, praising its solid length, burnished copper hue, herbaceous, sauvignon-like aromas and fresh, lively, quaffable flavours.
6. Rocky Knob Undies Mini IPA 330ml can ($3.75) 2.5% ABV - Silver Medal
An excellent example of a light, lovely beer with body. With its attractive aromas, good, solid, hoppy characters, lingering bitterness and excellent mouthfeel, it made a massive impression on Michael. "Bright and bronzy in the glass, fresh, clean and satisfying," noted Yvonne. "Very, very drinkable," announced Martin.
7. 8 Wired Semi Conductor Session IPA 330ml ($33 x 6pk) 4.4% ABV - Silver Medal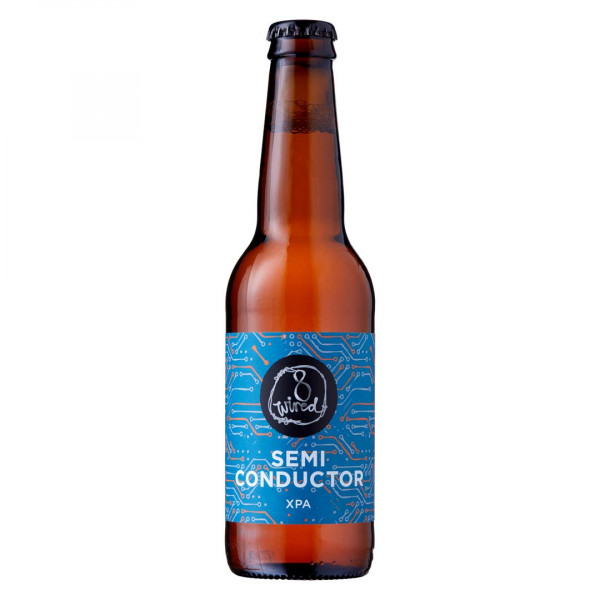 "A mango-tastic nose, it dances lightly on the palate but is really well balanced" notes Martin. Yvonne loved its bright pale gold colour, its pretty, pillowy, head and earthy, biscuity, flavours while Michael applauded its hoppy aromas, stonefruit and tropical notes and its inviting palate weight and strong, broad bitterness."
8. Garage Project White Mischief Salted White Peach Kettle Sour 330ml ($5) 2.9% ABV - Silver Medal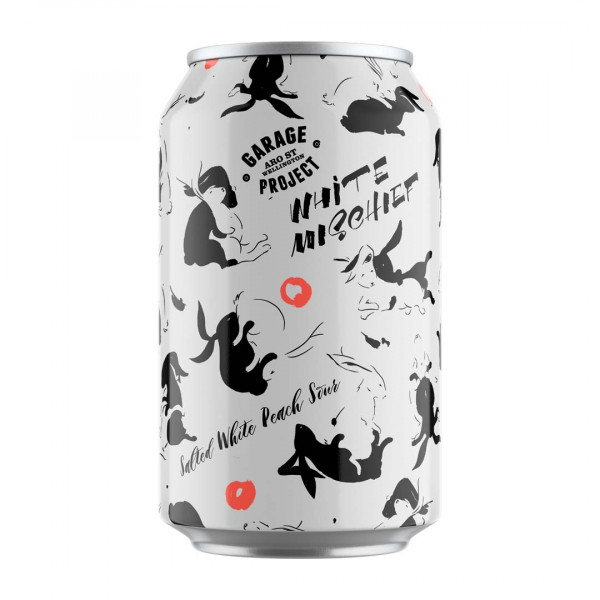 Yvonne was instantly wowed by the delicate beading, citrus and tropical fruit forwardness in this gorgeous, light, fresh gose-style beer. Martin agreed, citing its ultra-pale hue, bright peach aromas, tart, fresh, saltiness and great
balance as his reasons for scoring highly. "Invitingly fruity aromas, salty
and super-dry, it's a spritzy textured, peachy beer," added Michael.
9. Sunshine Brewing Summer Ale 330ml ($19.99 x 6pk) 4.5% ABV - Silver Medal
"With its bright, hoppy aromas, light, clean, refreshing, sharp characters, it's a really lovely beer," noted Michael. Martin and Yvonne agreed, adding that its pale, bright and pretty appearance, lemon meringue aromas, nicely balanced mouthfeel and nutty nuances on the finish made it seriously sipworthy.
10. Tuatara Session IPA 330ml ($21.99 x 6pk) 4.6% ABV - Silver Medal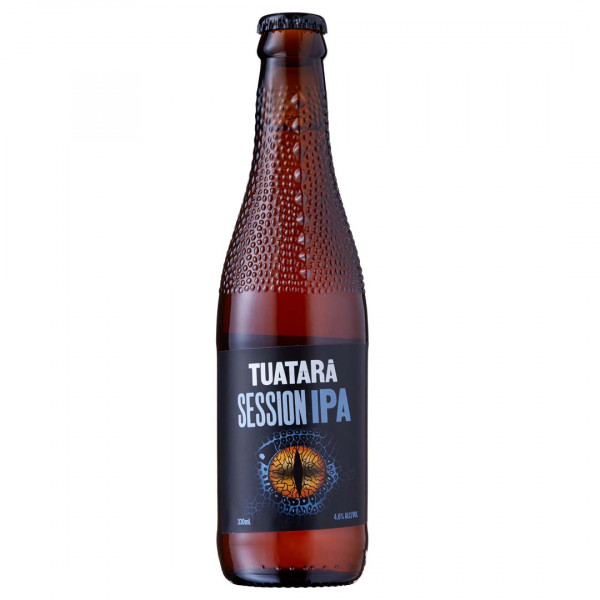 Martin described this succulent, zesty IPA as "softly fruited with tropical undertones of mango and papaya. Nicely balanced, would go really well with ceviche". Yvonne loved the slightly cloudy, malty combo of pineapple and carob characters and its good complexity and length. "A really drinkable beer," she added.
11. Kereru Brewing Feijoa Weisse Sour Ale 330ml ($5) 3.8% ABV - Silver Medal
Kereru Brewing are masters of the session styles and this is no exception. "Cloudy and showing complex sour aromatics, combined with citrus and ginger," commented Yvonne, while Martin loved its mouth-puckeringly sour mouthfeel and citrus explosiveness on the palate. Michael became a fan of its bracing acidity, with "flavours hanging on by the fingernails".
12. Duncan's Brewing Co Duncan's Pilsner 330ml ($3.99) 4.9% ABV - Silver Medal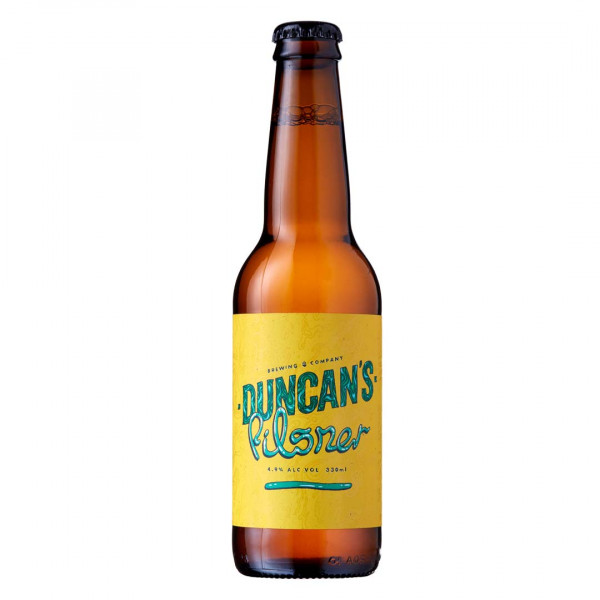 "A beguiling beer with involving aromas of lavender and hay and cleansing bitterness that lingers," noted Martin. Michael enjoyed its distinctive, hoppy nose, its appealingly, clean, refreshing, snappy bitterness and Yvonne felt it was "hugely floral, tropical and hoppy. Forward and fleshy, with good citrus complexity and creaminess on the finish."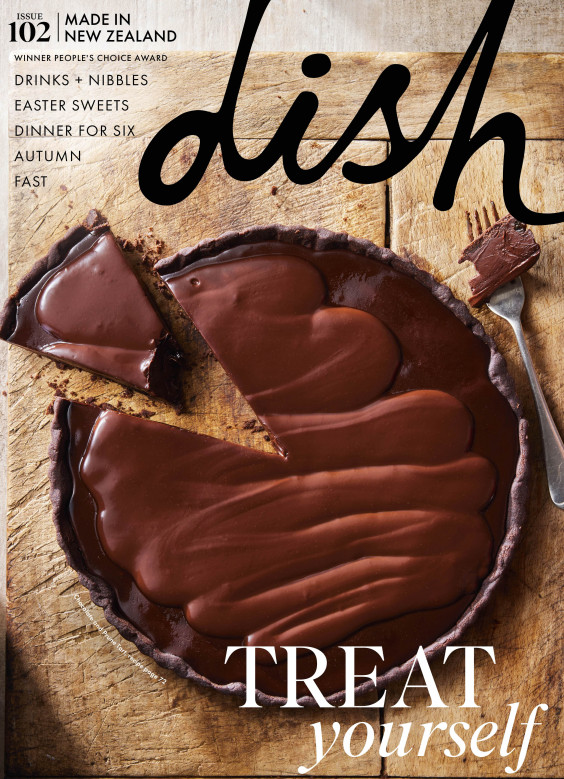 Check out our
latest issue:
Issue #102
Before we say goodbye to the the warmer weather, we're sneaking in one last bite of moreish nibbles inside the latest issue of dish. When it's time to retreat indoors, welcome the changing of the seasons with bountiful early autumn produce cooked to perfection. Our Dinner for Six Section will have you well prepared for all your family and friends by the time Easter rolls around with two stellar menus to choose from. And when the holidays are over, our snappy midweek meals will be waiting for you in our Food Fast section. You'll want to keep a glass handy, too, our top-rated Aussie Shirazes are the perfect accompaniment at dinnertime.