Open Season: Peter Gordon on his latest recipe book
Article by India Essuah. August 16, 2016
Photography by Lisa Linder.
Forget a bit of greenery as an afterthought to the main event – Peter Gordon's latest cookbook, Savour: Salads for all Seasons, places salad firmly in the limelight and throws away the rulebook by celebrating this as a food for any time of year or occasion.
When the air has an icy bite to it and an ideal evening is one spent rugged up indoors, a book about salads seems an unlikely place to turn for recipes that will warm you from the inside out. However, with a reputation built on cuisine that transcends cultural bounds, seasonality is a frontier Peter Gordon's latest book Savour: Salads for all Seasons aims to cross.
I meet Peter on the 53rd floor of the SkyTower at his Auckland restaurant The Sugar Club. Grey cloud droops over the city as he sets out what it takes to create an appetising winter salad. "It needs lots of flavour, lots of texture. Out of winter comes recipes that can be a bit too comforting, a bit too dull. While that's lovely for something like a beef stew with mashed potatoes, in a salad you want something with nuts and crunch, a bit of pickle, maybe a bit of citrus going on."
It's been more than 10 years since he released his book Salads: The New Main Course and he says a lot has changed in that time, with a new approach to these dishes meaning they've become immensely popular across all his restaurants. "Now you notice if you have salads on the menu at a restaurant people really like them – in the UK salads are among our best-selling dishes."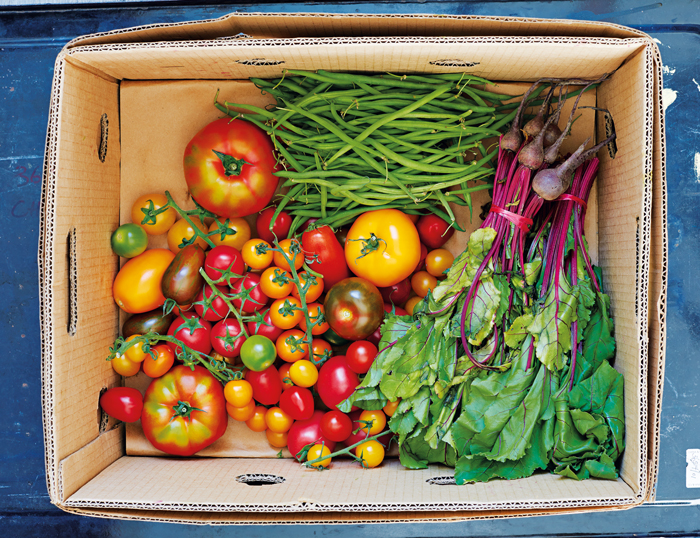 Based in London, the location of his acclaimed restaurant The Providores, Peter's an avid traveller, which means inspiration for Savour's recipes came from far and wide. He describes a lamb gyro he had in Turkey, which became one of the "warm, hearty" salads in the book – with figs, mint, feta, oregano and lemon, he thinks this will be a favourite among readers. "The pita bread's baked in the oven with the lamb on top of it, as well as vinegar and olives – it's kind of like a Greek salad with lamb on it." He also points to some influences closer to home: "There are some nice raw fish salads which New Zealanders will be familiar with – similar to ika mata [a raw fish salad found across the Cook Islands]."
While the recipes are kept approachable ("All the books I do, we shoot at my home in East London – you don't need fancy equipment or anything"), Peter doesn't shy away from using slightly obscure ingredients, in the hope they will appeal to cooks who are keen on expanding their repertoire.
"It would be hard for me to write a whole book of really, really simple recipes with two or three ingredients because that's just not how I eat. I like to be more adventurous. I think people who like the sort of food I do would be the sort to focus on food when they're on holiday – they'd visit markets in Spain or Turkey and buy quirky ingredients and figure out what to do with them."
A master of fusion cuisine, a style which champions innovation, it's no surprise Peter doesn't abide by strict rules and has no interest in writing any new ones either. "It's not to try and say you have to have a pantry full of 1000 ingredients – the chapter about dressings and texture in salads is really just about saying, 'I like this ingredient but there's another that also works' or 'You can use salt or soy sauce, but soy will make it brown so that might not be appropriate'. It's about giving enough information for the reader to make their own decision."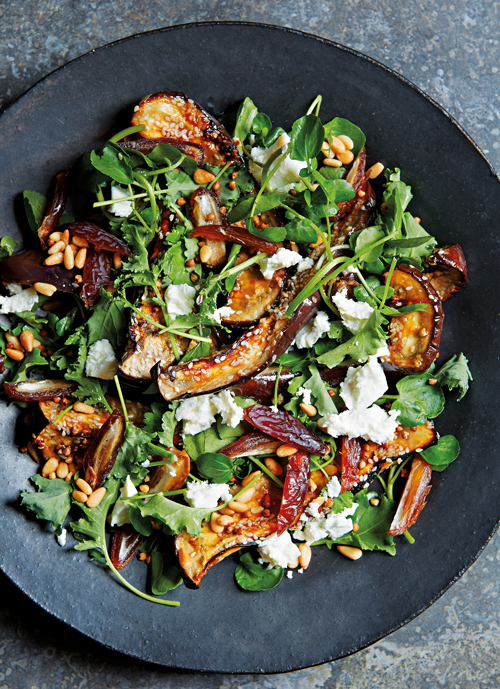 For those looking to start things off gently, a chapter called "Veggie Straight Up" keeps things super simple. "That section is big on using beans, nuts and olive oil. There's a kale couscous recipe where you blanch kale, puree it up and mix it in with preserved lemon. That's a good one for people to have up their sleeve."
If you're not afraid of spending a little longer in the kitchen, he suggests a seared salmon salad with nori sauce and crispy buckwheat: "It's a really elegant and beautiful recipe. For a lot of people it would be a one-day job, but you end up with the most delicious sauce and gorgeous accompaniments."
Peter says he's been doing his style of fusion cuisine "forever", yet his focus on experimentation means there's little chance of it ever growing tiresome. "Sometimes when I write my recipes I know exactly what I'm doing and sometimes I don't have a clue. I'm famous for having dinner parties where guests have arrived and I haven't finished the shopping and I don't know what I'm going to cook. I quite like the chaos of it." His constant travel also means he's never short on new influences. "I might go somewhere and have a kimchi dish in Copenhagen and think, 'Oh that was really nice, I'd never have thought of serving it that way', and I'll rethink what I do. I like that. I find the food world such an interesting one."
As is the case with his own dinner parties, he says it's hard to predict what's going to be next on everyone's menu. Well, almost. "There was a period a couple of years ago where it felt like it was all going to be Middle Eastern, and then Mexican. I'm not aware of anything that's set to take off right now. Apart from salads, clearly."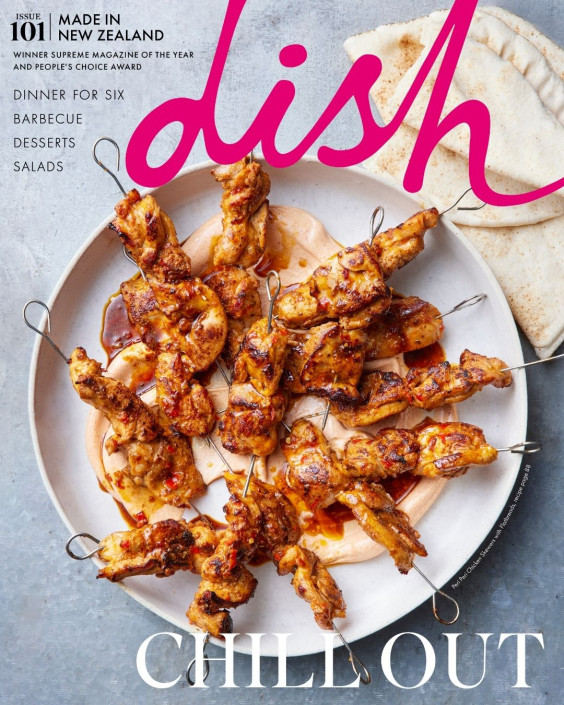 Check out our
latest issue:
Issue #101
It's summertime, and we're getting 2022 off to a sizzling start with the latest issue of dish! We crank up the heat and the drool-factor with our barbecue favourites including tandoori-style chicken and juicy steaks, followed by fresh and vibrant salads that are light on meat but big on flavour. We also, dunk, drip and drizzle our way through summer condiments that are good enough to eat on their own. And our Dinner for Six section is back to serve up another cracking set of menus that will impress your guests. We then speed things up with our latest collection of quick and easy Food Fast recipes before taking our sweet time with decadent bakes and desserts.