The X Factor
Article by Maddie Ballard. February 24, 2022
Photography by Sarah Tuck.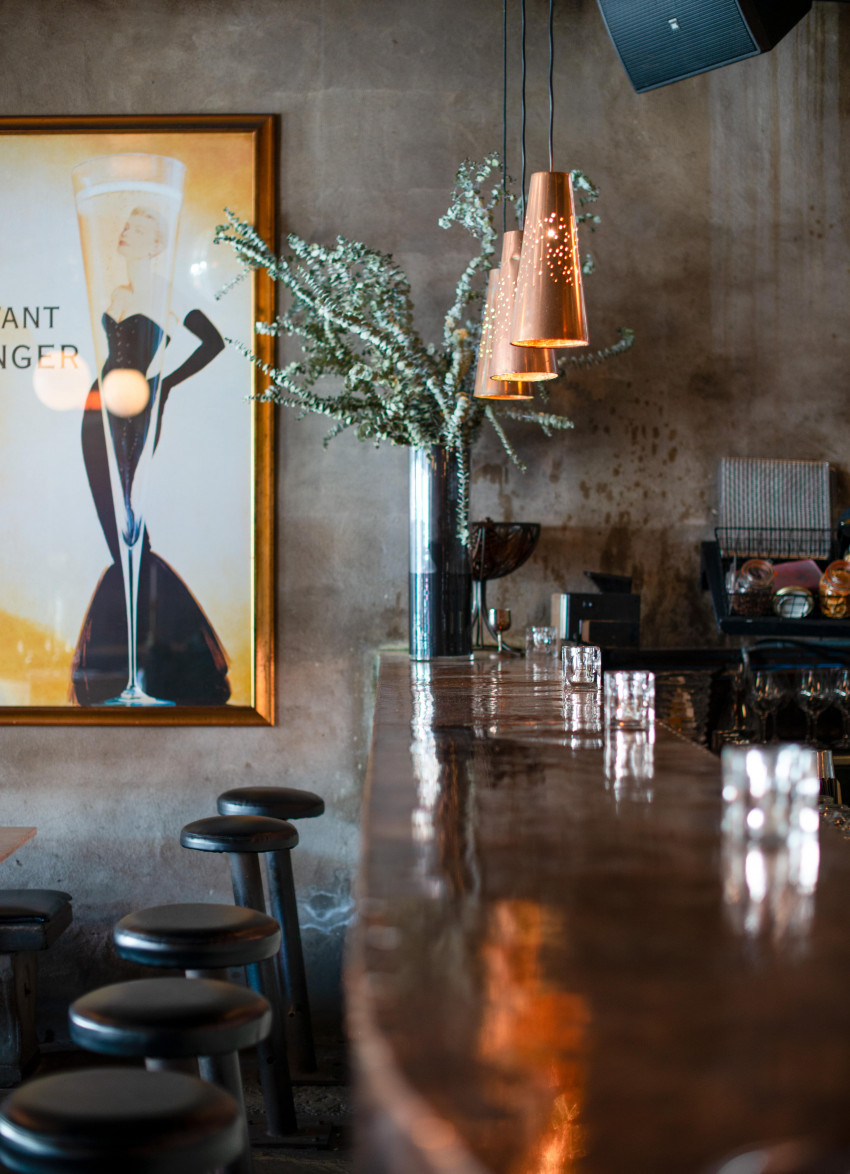 Ponsonby Road stalwarts SPQR, Prego and Ponsonby Road Bistro have been diner favourites for decades. What's the secret to their success?
SPQR
A colourful history
Founded by cinematographer Stuart Dryburgh and filmmaker Dorthe Scheffmann in 1992, SPQR opened as an income stream to support filmmaking and quickly became a place for film crews to let loose after hours. The business took over a now-coveted central Ponsonby Road space from a motorbike workshop and was always destined to be a charismatic spot. Despite changes in ownership – Stuart and Dorthe sold to Kelvin Gibson (current co-owner of Prego), Anthony Evans and Chris Rupe in 1995; Chris took over with Paula Mack and then for the last two years has owned the restaurant solo – it's never lost its over-the-top, sexy, slightly brash magic or stopped welcoming patrons from all walks of life.
In the early 1990s, Ponsonby was just becoming the liberal stronghold it is today. SPQR was a definite gay icon – with a tradition of hiring drag queens on their days off and proudly camp décor. "In the start it was pretty much a bar, really, with a food offering," says current owner Chris. "It started when everyone was just coming out – we were really gay-friendly, there were a lot of transgender people about, and that was something new for Auckland back in those times."
He remembers a colourful time. "It was flamboyant – bottles of champagne, going around town in taxis, all-night dancing, a lot of Red Bull, raves, it was a lot of fun," he chuckles. "We had a lot of SPQR parties, leather parties, New York parties, lounge parties. What was good about SPQR to start with was that you didn't necessarily have to eat something although food was available – you could just come and drink and have a good time."
Today, a little of that spirit remains, although there isn't quite so much dancing on the bar. SPQR remains gay-friendly, although many of the original regulars have moved away or settled down. It's also still a place to see and be seen, with a single afternoon bringing in everyone from local MPs to television celebrities. Whether in the dimly-lit, moody interior, or at one of the tables outside, guests have the perfect vantage point to watch Ponsonby Road go by and soak up the ambience of a bustling central street.
The famous white tablecloths on the outdoor tables came about as a way to balance out the darkness of the interior. "Originally, all the outside tables were copper and the inside ones were zinc," says Chris. "I decided to put white tablecloths outside to make it a bit smarter. When you sit down outside, everything feels clean and sterile, which is a contrast to the street going by and goodness knows what going on inside." Those tablecloths made SPQR an icon – promising every passer-by that they too could while away a paradisical evening over a bottle of Chablis and a couple of pizzas.
SPQR has also diversified from its original offering as a bar. "Generally, bars in themselves do not last for long," says Chris. "If we were going to have any longevity, my thought was, we needed to look after our food interests." Thus, the restaurant expanded its menu, albeit while staying within the Italian realm. Guests can now enjoy everything from succulent seafood risotto to chorizo pizza, and SPQR's enormous bowls of raspberry-studded crème brûlée are justly famous.
"We were always under the umbrella of contemporary Italian but we took it to another level. Italian in its essence is quite simple. I think that simplicity is the key," says Chris. He sees no reason to complicate New Zealand's outstanding produce. "We're like France, really, we already have the foundations of great produce to work with."
Our customers know I'm not going to serve them anything rubbish. I only serve snapper, I only serve eye fillet, our pizzas have beautiful fresh natural toppings, like Mt Cook cold-smoked salmon, onions and capers. I'm really focused on the quality of the ingredients."
SPQR tries not to change its menu significantly, with many of its regulars devoted to classics like the scampi linguini or oven-baked scallops. "One of the secrets of longevity is not to change the menu too much," says Chris. "People like familiarity, they love consistency more than anything else. Lots of our customers drive here already knowing what they're having."
Chris says the simplicity and classic status of his own favourite is what sets it apart. "I am partial to the freshly shaved truffles on fresh pappardelle and pecorino. It's one of the simplest dishes there is and yet one of the most stunning in the world."
Still, he says, SPQR has tried to change with the times where it has needed to. "Hospitality is changing all the time," he explains. "People expect things to be a lot more immediate now, the food is a lot more health-conscious for sure and there's more emphasis on portion size. Our pizzas now are moving towards tostada-type pizzas, where you've got the crisp base but it doesn't actually have tomato or cheese on it. Instead the emphasis is on fresh, natural toppings – healthy options, not a lot of calories. And the shareability is key now more and more too." You can now also order from SPQR on Uber, at least before 7 – part of a push to satisfy diners' desire for immediacy.
Chris admits it hasn't all been smooth sailing in the past year. "Covid's turned us upside down a bit, unfortunately, and we just have to wait and see how it turns out. It's too early to tell," he says. "But once the airlines open up and more people are vaccinated… we'll see."
SPQR's base of loyal customers was what saw the restaurant through the crisis. Chris says that times have changed, but he still sees lots of customers from the old days, many of whom still live locally. "You rely on your loyalty, you really do," says Chris. "We did takeaways and the regulars supported us right the way through. They picked up their takeaways rather than having them delivered because they knew delivery would take a chunk. If I gave them a reason to come here, they would.
"Primarily SPQR has survived through the loyalty of our regulars and locals, for which we are extremely grateful." Overall, Chris is proud of how well SPQR has aged. "People come here and know they're going to have a good time," he says. "I still love what I do and I think the consistency we provide is something people love."
SPQR stands for Senatus Populusque Romanus, meaning "the Senate and the Roman people" and signifying the united, inclusive Roman state. This Ponsonby legend, at the cool age of 29, is still living up to its name and offering a place for everyone.
PREGO
Family favourite
Ponsonby Road's Prego, once memorably described by Jesse Mulligan as "Yummy Daddy central", has been in business since 1986. It replaced a Wind in the Willows-themed restaurant, Toad Hall. "I still remember the slightly horrifying frogs on the walls, as a kid," says Brandon Lela'ulu, Prego's General Manager for the past 22 years. The space has certainly had a completely different life as Prego.
The restaurant was started by David Williams and Geoff Lambert, but after the first couple of years was taken over by Kelvin Gibson, the current Company Director, and still a co-owner today along with Brandon.
The Prego vision hasn't changed much from the start. Kelvin spent several holidays in Italy and California, where he was captivated by the rustic, al fresco dining style. "He wanted something that people would keep coming back for," says Brandon. "Non-pretentious food and service. I think we've stayed very true to that – we don't want anything too hipster or too cool."
A family-friendly, classic and rustic vibe is still what Prego is known for today. "We're probably the least snooty restaurant I know," says Brandon. "We give our regulars a hug and a kiss at the door. We're very real and I'm proud of the fact that we give very human service to our customers."
A favourite among locals, Prego frequently sees three and a half generations of regulars, "some of them still in the oven", according to Brandon. "The kids of our original regulars are now our regulars – we're talking the 20- to 35-year-olds – and these are people who have been part of the Prego family pretty much since they were born."
Serving a menu of comforting, soulful classics designed to be something you can eat four to five times a week rather than just for a special occasion, Prego regularly sees customers multiple times a week. "Often we'll see people come in for a business lunch, then come back in for dinner with the family," says Brandon. "Or we might have certain members of a family in separately over a couple of days and then the whole family in together later in the week."
Not only is Prego a family affair, its regulars are creatures of habit. "People are very habitual with Prego," explains Brandon. "We had to close to do renovations recently and we had so many phone calls from people saying 'Where are you? We need our Monday fix!' Our customers are extremely loyal to us."
With its regular queues and waiting lists, this no-bookings local is the envy of many a trendier joint. So, what's the secret to
its success?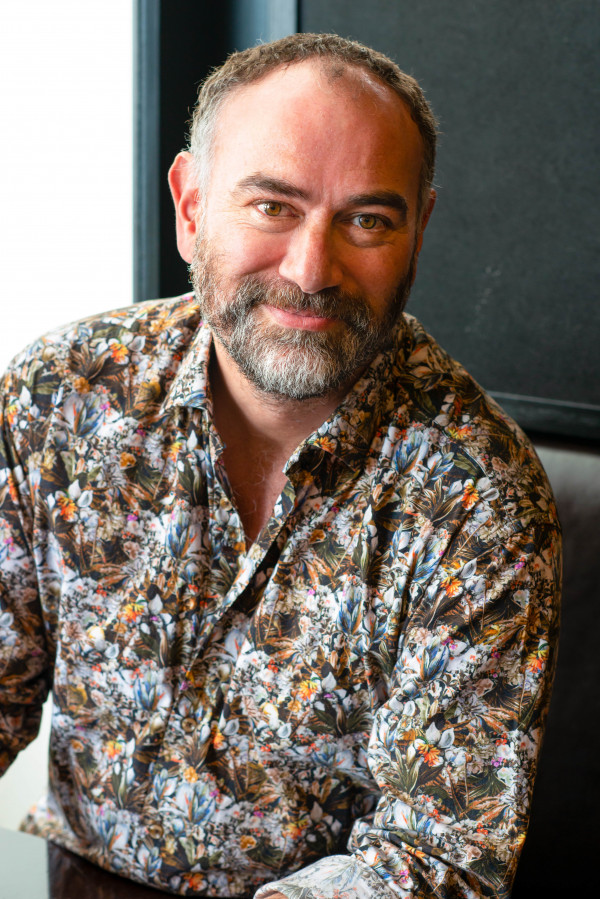 Partly, as you'd expect, it's the menu. "We like to keep the food simple, tasty and honest," says Brandon, "and I think the wine list, written by Lindsay Swannack, who's a legend in his own right in so many ways, is one of the most underrated wine lists in New Zealand."
He's probably right about that. Almost everything on the wine list is available by the glass – perfect for a weeknight dinner – and thoughtfully matched to the extensive menu. Plus, Brandon adds, there's an emphasis on classic, dependable, timeless comfort food.
"I think to be successful, a restaurant has to have food that people are almost addicted to. They've got to have things on their menu that people want to come back for, that they're thinking about three days in advance." Like SPQR, Prego diners arrive already knowing what they're going to order. "They know they're going to have the fish of the day, the calamari, and although they've made big plans to change that, by the time they're here they're always ordering the same. Myself included," says Brandon.
Brandon's favourite dish is the chicken saltimbocca, served with prosciutto, tender mozzarella, garlicky potatoes and an irresistible lemon-sage cream. "It's the naughtiest dish on the menu," he admits. "Nothing by half measures, it's just all there. It's tasty, salty, creamy, bad for you." When I said it sounded like just what you need on a grim winter's night, he said you could probably have it in summer and still be happy.
Prego's classic menu is so well-known and loved by the local clientele, it's difficult to change.
"We have made a few changes to the menu over the years but we've been very gradual with it," Brandon chuckles. "Any subtle change is still a big change for somebody and we do get quite a few emails, not quite death threats but almost, you know. Some have even had their own hashtag – there was #bringbackthesaltimbocca – which did come back."
Serving up reliably delicious food is a major drawcard. But Prego's service is also legendary: the front-of-house team have scooped awards from Denizen's Best Front of House Personality (Brandon) to Lewisham Awards for Outstanding Waiter (Melodee Pearce) and Outstasnding Maitre d' (Lindsay Swannack). It's the kind of place you return to just as much for the smiles and goodwill as for the food.
Brandon says it's the staff's personability that makes all the difference. "People who love people belong at Prego," he says. "If they don't love people, they're not likely to get a job here, it doesn't matter how good their service is." The "stickability" of the staff is also key. Brandon says Prego hires thinking in the long-term, so staff can establish meaningful relationships with customers.
Prego makes it easy for staff to stay by putting an emphasis on work-life balance. "I think it's important to try giving your staff the roster they want rather than what suits the restaurant all the time," says Brandon. "Old-school hospitality is about the restaurant first and about the people after, but I think that's an old-fashioned way of thinking and people are more likely to stay with you if you give them the lifestyle that they want."
He admits that applies just as much to him as to the staff he manages. "I realised I can't be doing six nights a week forever, you know, when you've got a relationship and a life to live. Cutting down a few nights gives you a lot more longevity in the long term."
Maybe Prego's biggest drawcard is how well they handle change, while remaining true to their classic brand. Brandon says the Covid experience was by far the biggest setback Prego has experienced in his 22 years there. "Upon hearing that we were going to be closed for the very first time, I was in shock," he admits. "Shortly after that I was massively excited at the fact that I was going to get five weeks off. But for all of us it was a hugely stressful time.
"Still, so many good things have come out of the Covid experience for us – we've had to look at different ways of hiring, we've had to look at different ways of keeping staff and it's a challenge every week.
"We did have to diversify, but that's just about human survival, isn't it? You can't stay in the same place without getting overtaken or forgotten about."
There have been other changes, too: Prego has introduced more sharing plates to the menu to keep up with current trends – although, as Brandon puts it, "we definitely don't want to be a restaurant that only does sharing food".
But Brandon's proud of the success Prego has had so far – the product, he says, of a lot of hard work – and says the restaurant has no big changes planned.
"We very much like being a classic," he says. "It's a bit of a point of difference in itself in this day and age. Prego is going to be there and it's reliable and people love something reliable. And we're happy to be a safe choice because it gives people one less stress
in their life.
"We're just going to be Prego, as far as I know, for the next ten years, and just here, doing what we're doing. We're not becoming Asian fusion or anything like that."
Ponsonby Road Bistro
Refined classic
Ponsonby Road Bistro is the right place to go if you've had a terrible day, because it's impossible to walk out feeling bad. The sleek interior – all sparkling glass, dark wood and deep leather seats – is perfectly calculated for maximum relaxation, just dim enough to let you forget that pimple on your chin. There's a vast central bar. The food comes out trailing exquisite aromas. And the legendary staff are all the sort who never let your water glass run dry but are also never intrusive.
Hospo old hands Blair Russell and Mark Wallbank first took over the space in around 2007, opening a restaurant called Magnum Dining Bar. "It morphed into this big boozy bar thing, which was just not what we wanted, even though it was reasonably successful," remembers Blair. "It's funny, the market chooses what a place is going to be. We tried to make it casual, but people had decided Magnum was a bar, and we realised we were never going to turn it around without rebranding." Around 18 months after it first opened, Magnum became Ponsonby Road Bistro, and the icon was born. It's still owned by Blair.
Blair hoped it would become a neighbourhood restaurant – and so it has. "We try to be a bit of everything to everyone. I don't want to be a special occasion restaurant or just for birthdays or something," he says. "I'd love to think that people can bowl up here on a sunny afternoon in their shorts and jandals and have a beer and a pizza out the front, or that they're just as likely to have Dad's 70th birthday."
It's that adaptability that makes Ponsonby Road Bistro so beloved. "Tuesday night and people don't want to cook," says Blair. "They'll come in and have a steak and a glass of red wine and be in and out in 45 minutes. But then in the weekend they'll be back in for a lazy long lunch."
It goes without saying that the bistro does great, hearty food. The menu favours exquisitely executed French classics – think luscious duck confit and faultless, trembling crème brûlée – paired with a stellar list of wines. But you'll also find a few less traditional items on the menu. "We've tried not to go down the path we have with other restaurants," says Blair. "I had a restaurant called Rocco and that had an exclusively Spanish theme. But here we try to mix it up a bit. We're certainly not fusion, but I do always think of global cuisine. Our chef Kyle Barton is really talented at using Malaysian flavours, for instance, so we feature some of that on the menu alongside things like pasta and steak."
Blair says they change their short menu every five to six weeks to keep things seasonal and interesting, and there are always a couple of specials, but as for SPQR and Prego, there are certainly some core items.
"We've always had chicken liver pate," he says. "And the Southern Clams from Blue Skin Bay in Dunedin. At one stage, we decided we would take those off the menu and it lasted about three days, people just screamed and moaned about it. Same with the duck confit – that's been on the menu for years and in the past when we've thought it was time for a change, we just got lynched."
But what makes the food so special is the people providing it, he says. "It's a cliché but it's true, we've got really lucky with our staff. My head chef has worked with me for 20 years now and he's still really passionate about it, really talented."
"And honestly, all the staff are into cooking. Everyone loves food, which makes them that much more excited about what we're doing. Even the bar staff – they've got great palates and can make drinks that really work with the food."
Ponsonby Road Bistro tends to take on people for whom hospitality is a career, not a side gig. "If you'd asked me three months ago, I would have said our staff were set apart by being a little bit older and having that maturity," says Blair. "But given the staffing crisis in the hospo industry at the moment, we do have a few younger people coming through, and that energy's been quite refreshing actually."
The key to great service is not getting too stressed, he says. "I often say, look, we're not saving lives, we're not doctors and nurses, we're just serving tea. And although that's important – and especially so now that restaurants are competing for the entertainment dollar, people choosing between dinner out or a movie – people are just out for a good time. If the waiter's all stressed, it's not fun."
The restaurant has a keen contingent of regulars, "some of whom are in so often, they basically treat this like their dining room," chuckles Blair. Many have been dining in since the earliest days – and Blair reckons it's not just the food that has them coming back. "I think hospitality is a really touchy-feely business," he says. "People come just as much for recognition as for the food itself – they like to know that when they turn up to their local restaurant, there's a face to recognise."
Like all restaurants, Ponsonby Road Bistro has met its fair share of challenges in the past year – although Blair notes it was less stressful to be part of a worldwide challenge than a personal one. "At least last year, there was government support and the suppliers were on your side and everyone was going through it together," he says. "I've been a whole lot more stressed when things aren't going well and you've got it wrong yourself."
But the restaurant weathered last year thanks to its locals, much like Prego and SPQR. Ponsonby Road Bistro did briefly run a takeaway service after the first lockdown, although they stopped after realising how difficult it was. But it was the resurgence of locals when the country reopened that mattered most. "People had been cooped up and cooking for themselves all that time," says Blair. "When we reopened after the lockdowns, there was a real desire to come and eat out and people really went after the 'support local' idea. It was amazing."
Walking into Ponsonby Road Bistro during a lunch service, you'd almost believe there never was a lockdown: they're just as busy as ever, if not more so. But what's in the pipeline for this Ponsonby favourite? "I've always got lots of ideas," says Blair. "Maybe nothing much during this staffing crisis. But in terms of Ponsonby Road Bistro, I think we just continue being consistent. Consistency is just it for maintaining a restaurant. You're only as good as your next service."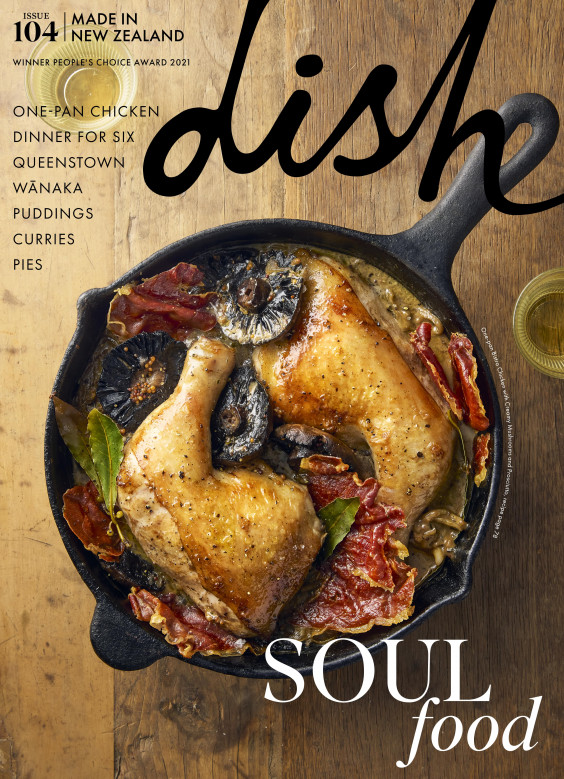 Check out our
latest issue:
Issue #104
The latest issue of dish has arrived just in time to crank up the heat and the comfort factor! Grab a spot by the fireplace with our Après-Ski inspired dishes - think golden, crispy potato rösti and mulled wine. The temperature rises with our spicy curries while our flavourful one-pan chicken dinners keep the dishes to a pleasing minimum. Our Dinner for Six section will bring friends and family together for two festive mid-winter feasts, but beware, the puds and desserts from our Sweet section may cause them to outstay their welcome. There's no time like pie time, but when you don't have any time, our Food Fast section will help you whip up some delicious meals in a hurry.