Offal: Almost a Superfood?
Article by dish with Beef and Lamb NZ. August 18, 2020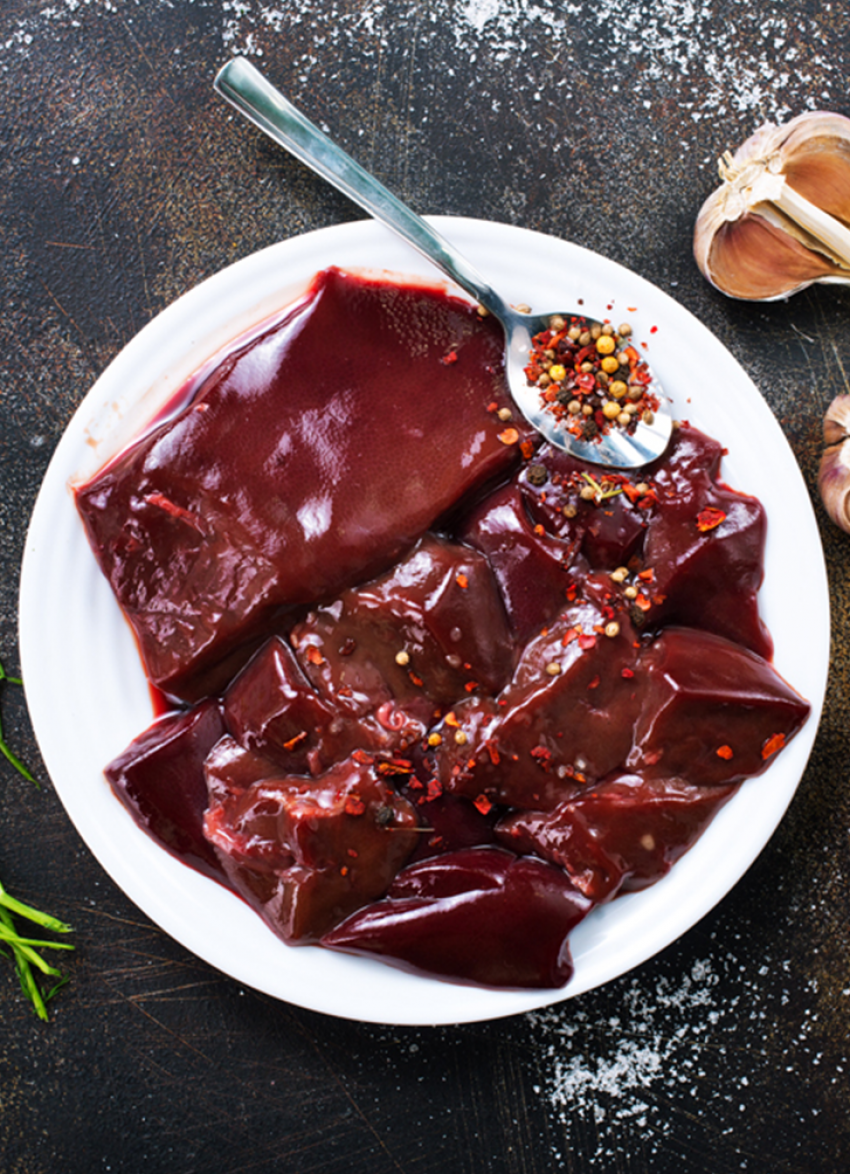 The nose-to-tail approach includes eating parts of the animal such as beef cheek, oxtail, sweetbreads and livers. They're available in New Zealand - and they're packed with vitamins and nutrients you might not be getting enough of. Beef and Lamb NZ are sharing nutritional information and recipes this Iron Awareness Week.
This article was created in partnership with Beef and Lamb NZ
Nutritionally speaking there is no such thing as a superfood. Sorry to burst your bubble, it's actually a term coined for marketing purposes to influence food trends and sell products. Any qualified Registered Nutritionist or Dietitian would dismiss the word entirely. But if there was a food that could come close to being called one, it would be some of the animal organ cuts, commonly called offal.
Through the month of July, Beef + Lamb New Zealand raised awareness of the benefits of nose-to-tail eating, a philosophy widely used by chefs and many different cultures that sees every part of the animal used, letting nothing go to waste. The nose-to-tail approach includes eating parts of the animal such as beef cheek, neck chops, oxtail, shin, bone marrow, and offal (organ meets) such as heart, lungs, tripe (stomach), sweetbreads (pancreas and thymus glands), tongue, brains, kidney and livers.
Following on perfectly from Nose-to-Tail July is World Iron Awareness Week, taking place 24 - 30th August. It focuses on the importance of dietary iron, recognising the signs of low iron and what you can do about it, along with how to include iron in the diet to prevent this common deficiency. There are certain groups who may need more iron, such as infants, children and teens, menstruating and pregnant women, and athletes. One nutrient-packed source of iron for these at-risk groups is offal, namely heart, kidney and liver.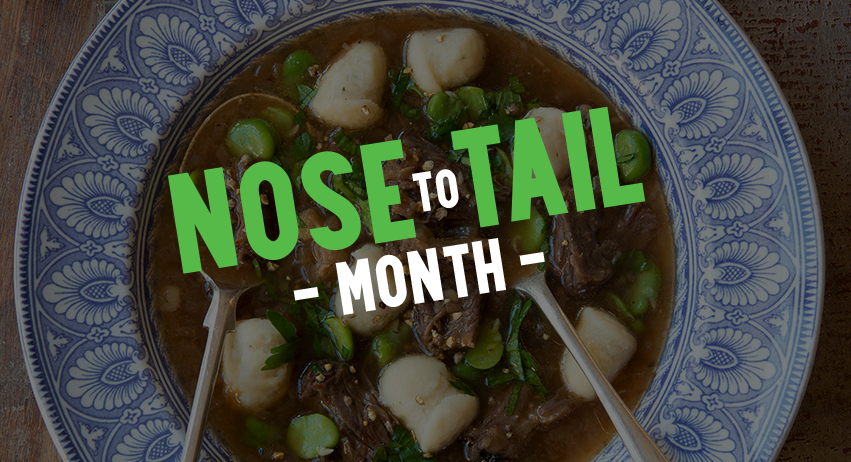 New Zealand's most eaten offal would undoubtedly include liver and kidney - think lamb's fry and bacon, pâté, steak and kidney pie or casserole. One of the benefits of eating these two offal cuts is the power pack of vitamins and minerals they contain. However, many Kiwis see these cuts as reserved for pet food or have not acquired a taste for them, yet if they knew these foods were amongst the most nutrient dense available, they might take a second look.
Both beef (commonly called ox) and lamb's kidneys are available in New Zealand. We often see them chopped and sold alongside steak ready for cooking in a pie or casserole. As well as being a good source of protein, an adult serve of ox kidney (75g) provides almost all your daily iron needs as well as all of your selenium, vitamin B12 and vitamin B3 (niacin) for the day. It also contains many other nutrients (see below).
Lamb's fry or liver has some surprising micronutrients in abundance. Of course liver is a good source of protein and iron, but an adult serve of fried lamb's fry (75g) also ticks off an adult's recommended daily intake of folate, vitamin A*, Riboflavin (vitamin B2), Niacin (vitamin B3), Thiamin (vitamin B1) and vitamin B12 for a day.
---
Offal Cut (adult serve size) Potential Nutrient Claims
Ox Kidney, simmered (75g)

Good source
Protein; Omega-3 Fatty Acids; Iron; Folate; B vitamins: Niacin; Pantothenic acid; Riboflavin; Thiamin; Selenium (113%); Phosphorus;
Source
Copper; Vitamin A (FSANZ); Vitamin B6; Vitamin E: Zinc
---
Lambs Fry – fried (75g)
Good Source
Protein; Copper; Omega-3 Fatty Acids; Iron; Folate; B vitamins: Niacin; Pantothenic acid; Riboflavin; Thiamin; B12; Vitamin A; Zinc; Phosphorus;
Source
Selenium; Potassium
For a food to have a 'nutrient claim' attached to it, a 'good source' contains more than 25% of the 'Recommended Dietary Intake' (RDI) for that vitamin or mineral per day. And for a source contains more than 10% of the RDI for the day.
---
Marsala and mushroom lamb's fry
If you're nervous about trying liver or kidney, check out these delicious nose-to-tail, iron-rich recipes at recipes.co.nz. Go on, be brave and give them a try and if it all fails, and you're really not a fan, the dog or cat will most certainly lap it up.
*Vitamin A is one of the vitamins that you can have too much off. Because liver is high in vitamin A, pregnant women should limit it to no more than 100g of cooked liver and infants no more than 15g or 3 teaspoons per week. Liver is a simple way of getting the much needed iron into young babies – click here for tips on how much iron to feed your infants.
Looking for a liver recipe? Click here for a Lambs Fry Pâté recipe.
---
Beef and Lamb NZ
beeflambnz.co.nz
Check out our
latest issue:
Issue #97
As we rapidly approach the shortest day of the year, the latest issue of dish is set to inspire and delight with a fabulous round-up of mid- winter dishes. We start with the humble-yet delicious sausage, which we celebrate it in all its forms. From there it's all about extreme comfort food with soothing pasta bakes and irresistible puddings. Love a good pie? We share five of our all-time favourites, with luscious fillings encased in crisp, flaky pastry. The cooler weather invites us to slow down, and we do just that with a selection of tender braises which contrast perfectly with our epic, time-saving Food Fast section.