Tasting Panel - Hazy Beers
Article by Yvonne Lorkin, from Issue #99. October 15, 2021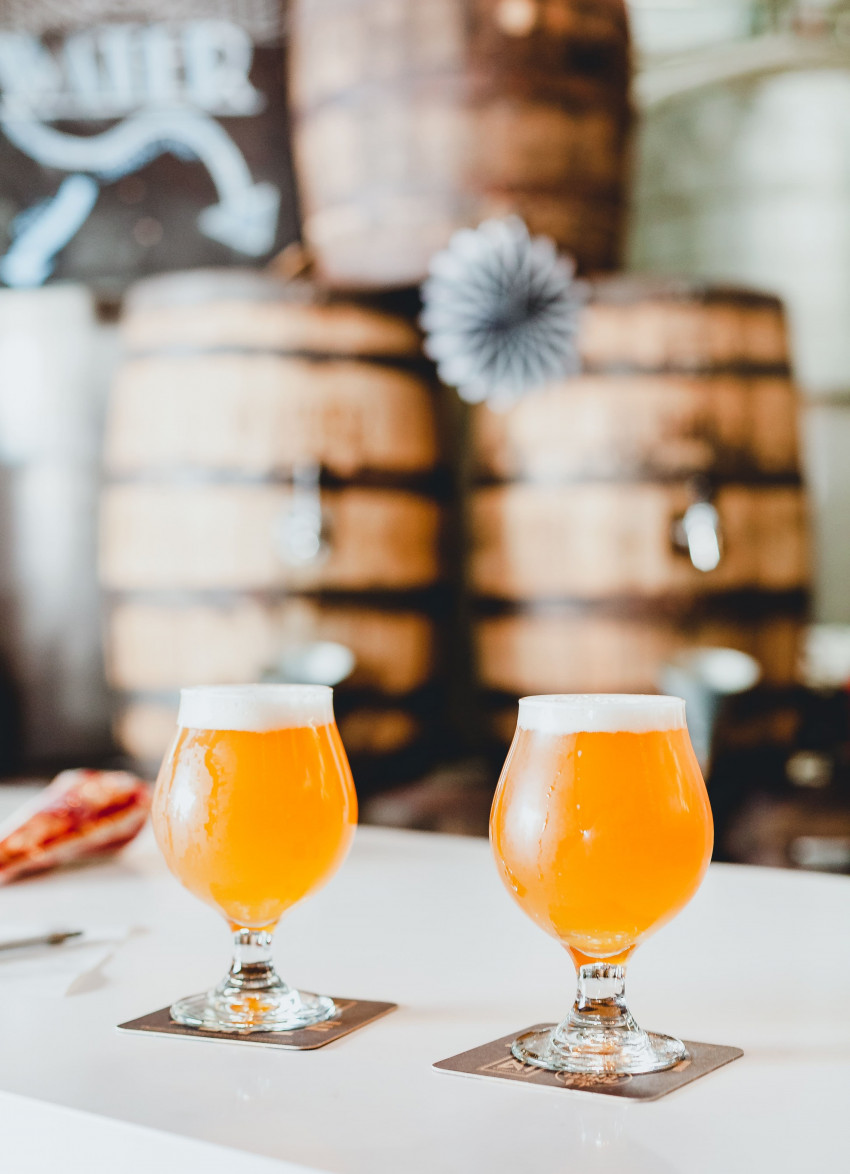 "Ahazeballs" was the word from our judges when assessing the quality of New Zealand's newest brew-star on the block.
While the last 18 months haven't exactly been pumping times for the pub trade due to that pesky social retardant named Covid, you'd have to have been living under a chilly bin to not observe the exponential ascent of "hazy" beers. Shelves in craft beer-savvy supermarkets now creak under the weight of shiny, new cans and bottles of this emergent category, the search bars of online beer sites are seeing a sudden upshift in the word "hazy" and bar staff around the country serve eager customers all pointing to the hazy taps, itching to give this style a crack.
It's become the most Instagrammable beer style on the planet, so we figured it was high time to highlight them in dish and find out what this magically murky style was all about. Clearly the hazy craze is in good health and here to stay, because a whopping 55 entries arrived in our first ever Hazy tasting panel. Fifty five! They came from large commercial brewers, well-known crafties and tiny startups and they ranged from clear, almost reddy-brown ales, through to entries that were soupy-thick, pale and creamy. They're also very different to what brewers are normally expected to produce, which is something bright, bitter, clear and clean. Instead, they're creating beers that are hoppy but not bitter, fruity but not sweet and cloudy but not muddy. Brewers can use lots of techniques to achieve an even haze, from special yeasts that stay in suspension, lactose, aggressive dry-hopping or using ingredients like fruit purée or wheat
germ to encourage the haze. But it's no easy thing.
"Like any style, it's not hard to make an okay beer, but it is hard to make a great one," says judge and brewer Chris Willis. "It's about creating the right texture and mouthfeel from a variety of proteins created in the brewing process. Then using plenty of fruit-forward hops at the end to complete the milkshake." It's also important to ensure the beer is hazy and not sedimentary. "The snow globe effect I'm not a fan of," says judge Hannah Beaumont, and thankfully we didn't see any of those.
And what did our judges want to see? "The best examples aren't hop bombs," explains Chris. "They're subtle with complex floral, mineral and herbaceous notes and mouthfeel is key. It needs to be clean with a sherbet-like dance on the tongue. It should coat the whole mouth with happiness that persists well after you've sipped." Hannah agreed. "To me, a good hazy is an R18 tropical fruit juice with good length and a little hop punch, and it leaves you wanting more. It should also allow the ABV to be well-integrated into the palate and be beautifully balanced."
Our judges were blown away by the quality, innovation and imagination at play in our hazysphere. "I had the chance to taste a whole lot of beer I had never heard of and the level of quality bubbling up from new (to me) breweries is mind-blowing," said Chris. We at dish agree, and we're frothing to reveal our Top Ten.
Hazy Appetite
Hazy beers are super food-friendly. Yvonne's favourite hazy match is a spicy dry curry like a beef rendang. "My favourite time to drink hazys are when the sun is shining, with good friends and with any carb-heavy food. Pizza and burgers are always good." "Nachos!" adds Chris. "Spicy food, steak or hearty lamb shanks go well too."
1. Bach Brewing SUPAJUICE Hazy IPA 440ml 6.2% ($8.99) Gold Medal
Our winning brew really hit all the heights and kept our judges going back for seconds and thirds. "Malty, creamy and showing bright, sweet fruit," commented Chris, while Hannah was immediately struck by its lifted, intense nose, incredibly tropical palate and long, pineapple-driven mouthfeel. "A total supermodel beer," said Yvonne. "With buckets of grapefruit, lemon and tropical tones edged with herbaceousness and a lick of nutty, caramel-like malts, it's delicious."
2. Laughing Bones Brewing Shake Your Mangos Milkshake IPA 440ml 6% ($10) Gold Medal
In the glass, this was a sensationally soupy style to look at and bursts with vanilla and mango yoghurt yumminess, according to Yvonne. "It's also incredibly fresh and complex to sip." Hannah and Chris were also wowed by its creamy apricot and mango magic and sweetness on the palate. "Brewed with lactose, it's a dangerously drinkable example of a flavoured hazy style with vibrancy, balance and uniqueness," added Yvonne.
3. Duncan's Brewing Oat Cream V.3 Hazy IPA 440ml 6.3% ($9.99) Gold Medal
George Duncan and Wai Familton have brewed an incredibly juicy example. "A fruitbowl in a glass," said Chris. "Lovely aromas, lively pear flavours and a long, dry, clean, edgy finish," he added. Hannah loved its ripe orange and papaya palate, its intensely tropical nose and its refreshingly zesty finish. "It's a very complex, multi-layered beer that's bound to win friends and influence people," commented Yvonne.
4. Mount Brewing Co Golden Hour Hazy XPA 330ml 4.7% ($3.50) Gold Medal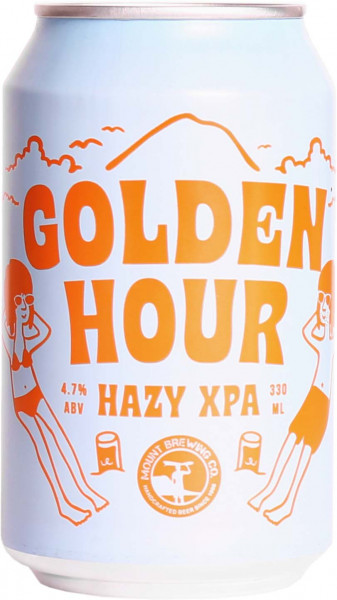 From its creamy, hazy appearance to its grapefruity, grilled citrus aromatics and racy mouthfeel, this is a super-sippable brew. "Highly hoppy nose and a punchy mouthfeel edged with guava and mango," said Hannah. "It's also got a very zesty finish." Chris agreed, noting its sherbet-like freshness and dry, citrus-centric finish. They've used Idaho-7, Sabro and Nectaron hops in a massive boil-free, double-dry hop addition to create a crazy-good drink.
5. Choice Bros Brewing Death Crush Hazy IPA 440ml 6% ($8.99) Gold Medal
Using only New Zealand-made ingredients, like malts harvested from the Canterbury plains and hops plucked from the fields of Moutere, this bright, creamy, copper-coloured hazy IPA has a lift of caramelised spice and a hit of sour complexity atop a fresh, frisky mouthfeel, according to Yvonne. Hannah also enjoyed its subtle, honeyed, biscuity tones and hints of herbaceousness. Great stuff!
6. Tuatara Roughneck Hazy IPA 500ml 7.1% ($9.99) Silver Medal

If "rich", "full", "fat" and "delicious" are what you look for in a hazy IPA, then sit yourself down and dive into the Roughneck. Chris became an instant fan of its caramelised sweetness and solid malty tones, and Hannah thought it had excellent balance and a burst of tropical fruit and a resinous note on it's long, lengthy finish. Satisfyingly sippable.
7. Tuatara Hazy Pale Ale 330ml 5.5% ($22.99 - 6 Pack) Silver Medal
"A sweet papaya and pineapple nose leading to a refreshing palate, with subtle grapefruity bitterness" made this one of Hannah's favourites and Chris agreed, adding that it has subtle, berryish aromatics and a cleansing mouthfeel. Yvonne loved its creamy, peachy aromas, its bright, vibrant palate and superb length of flavour.
8. Sawmill Brewery Hazy Pale Ale 330ml 4.5% ($26.99 - Mixed 6 Pack) Silver Medal
"Ultra-cloudy and milky in the glass with a lovely lemon pith lift, silky textures and a long, cleansing, full palate," said Yvonne and Hannah agreed with the lemony layers. "There's also an oaty influence behind the citrus," she said. Chris enjoyed its big, bold, grapefruity character, its lovely balance and classic hazy personality.
9. Emerson's Brewery Hazed & Confused Cloudy IPA 330ml 5.8% ($24.99 - 6 Pack) Silver Medal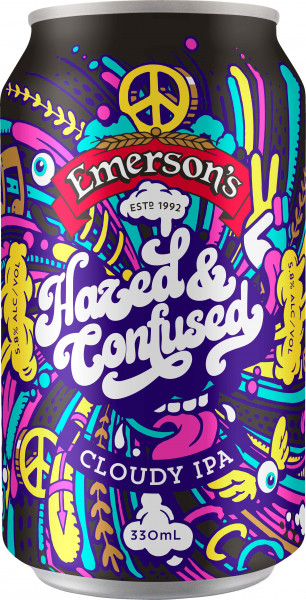 Prepare for a hit of apricot and lychee in this nicely balanced example. Hannah enjoyed its malty, slightly medicinal nose and strong mid-palate bitterness, while Yvonne found it super-fresh and feisty. "Mango-coloured and crammed with caramelised, slightly beeswaxy characters, more please!"
10. Good George Brewing Brain Fog Hazy IPA 946ml 6.7% ($17.99) Silver Medal

This rich, citrus-centric, creamy example from the Good Georgers boasts a papaya-packed palate, said Hannah, and Chris felt it also had a tweak of ginger and pineapple and great balance on the finish. "Delicious!" agreed Yvonne.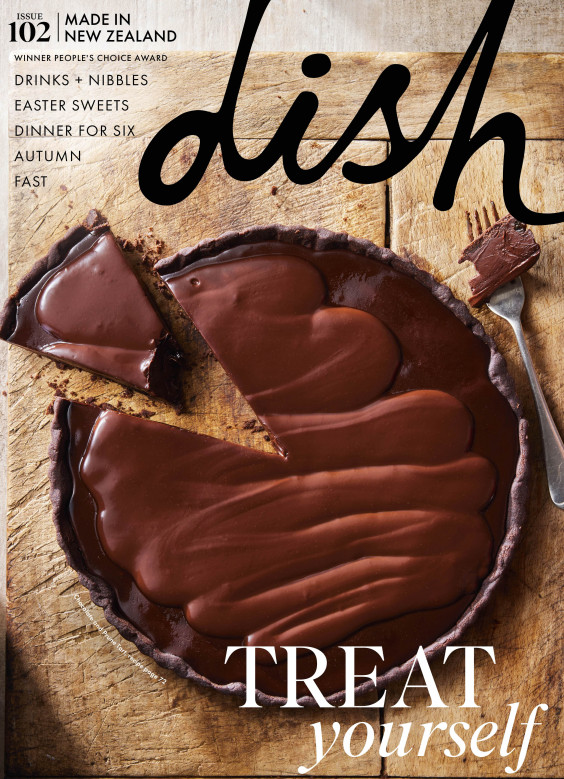 Check out our
latest issue:
Issue #102
Before we say goodbye to the the warmer weather, we're sneaking in one last bite of moreish nibbles inside the latest issue of dish. When it's time to retreat indoors, welcome the changing of the seasons with bountiful early autumn produce cooked to perfection. Our Dinner for Six Section will have you well prepared for all your family and friends by the time Easter rolls around with two stellar menus to choose from. And when the holidays are over, our snappy midweek meals will be waiting for you in our Food Fast section. You'll want to keep a glass handy, too, our top-rated Aussie Shirazes are the perfect accompaniment at dinnertime.