Tasting Panel - Pinot Noir
April 22, 2021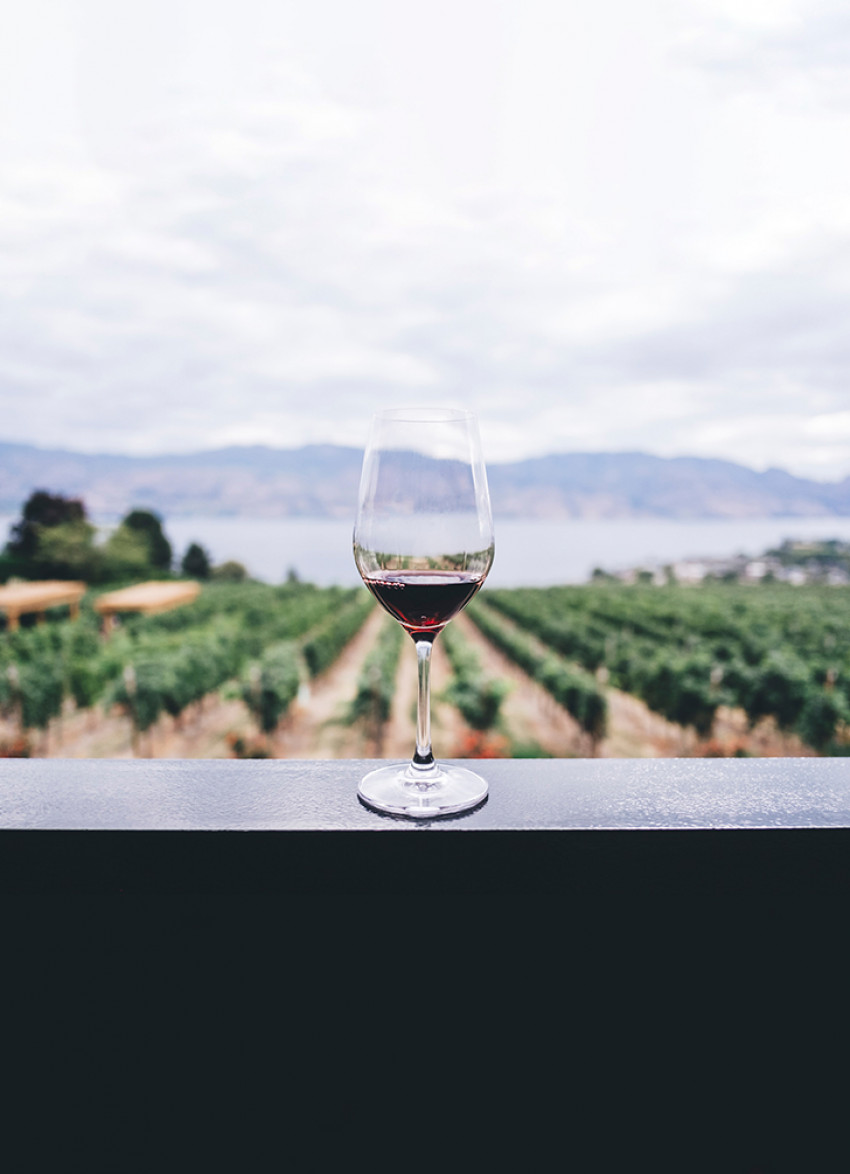 New Zealand's pinot noir producers aim high and deliver on an unspeakably excellent scale. A hugely diverse range of styles are made across Aotearoa's wine regions, and our judges have found the best of the best.
Well, if there was any doubt about the health of New Zealand's pinot noir industry, the results of this epic tasting can put paid to that, with an unprecedented 20 gold medals being awarded out of a whopping 167 entries submitted. Hardly surprising when you understand that it is New Zealand's second most widely planted variety next to sauvignon blanc.
While splashes of wines arrived from vintages dating back to 2013, and a 2017 actually shared our first-equal spot, a massive 65 per cent of the entries came from 2019 – clearly a ripping, rock star of a vintage, which absolutely dominated our high scores.
This grape's name is thought to refer to the shape of the bunch, which looks a bit like a tiny pine (pin in French) cone and once turned into wine, it becomes one of the most exotic, beguiling, confusing yet completely captivating things you'll ever drink. It's also notoriously fussy and tricky to grow – meaning it's more expensive to produce than most other wines.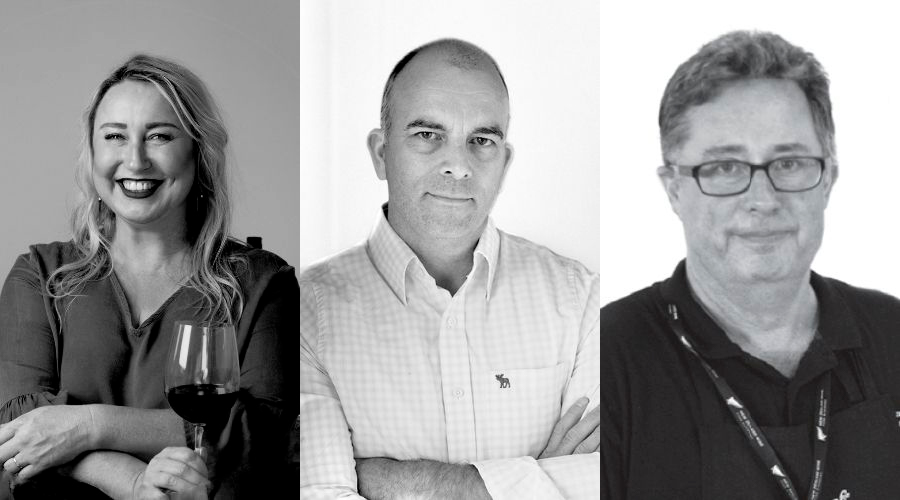 Yvonne Lorkin, dish drinks editor and experienced beer, wine and cider judge; Cameron Douglas, Master sommelier and lecturer at AUT; Colin Ford Director, Winework Solutions Ltd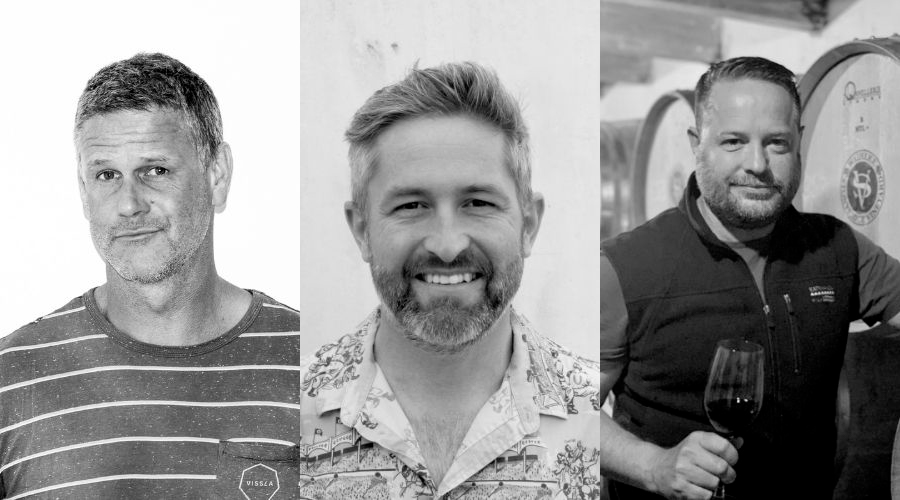 Corey Hall, winemaker, Gem Wines; Dave Roper, winemaker, Villa Maria; Martin Pickering, winemaker, Stonyridge Wines
"We tend to think of pinot noir as an expensive variety and in a New Zealand context, it is," explains judge Colin Ford. "However, on the international stage, New Zealand pinot noir offers tremendous value for money". Indeed, our gold-medal winners ranged from best buys (under $30) to $60, and they are absolutely stunning. "Wines from other regions around the world will struggle to compete in terms of quality at an equivalent price level," he adds.
While the big three regions, Central Otago, Marlborough and Martinborough, also dominated on the five-star front, entries from all across the country did very, very well.
"We're in exciting times," says Dave Roper, "our serious pinot producers are nailing it and the quality here is stunning. Across the board, we're seeing more style diversity, more confidence and also respectful restraint. Overall, we see more quality wines from all the regions".
So what are you likely to find in great local pinot noir? Well it presents a smorgasbord of flavours ranging from red fruits like cherry, raspberry, rhubarb, redcurrant and dark fruits like plum, blueberry and tamarillo, herbaceous notes like rosehip and dried thyme. Think cola, cocoa, tea and truffle and spices ranging from clove to nutmeg, pepper and five spice. The textures are lush, plush, slippery-smooth and silky to sip. So, it's a crazy-complex wine that attracts people who love to dive into intense flavours and fragrances, and deep, gamey elements like mushroom, duck, pheasant and lamb.
Out of all the entries, there were very few 'faulty' wines. However, there were a few that showed over-ripe, raisin and prune characters. "Pinot noir producers need to watch warm vintages carefully and always pick on freshness and balance," says Dave.
Our tasting panel events are tough, there are multiple mountains a wine has to climb to earn a recommendation from our judging teams and it's a tightly fought thing to be awarded any medal, let alone a gold. So we at dish just want to enthusiastically congratulate the following producers who make such incredible examples.
---
Our Top Pinot Noirs
1. Ara Resolute Marlborough Pinot Noir 2017 ($34.99) Gold Medal
What a star this wine was. Plush, juicy and fanging with florals, our judges all noted how harmonious and pure the fruit concentration was, and how bright and balanced it was to drink. "Smoked plums, berries, apple-skin astringency and very well made," noted Cameron. "Truly delicious," added Yvonne.

---
1. Maude Poison Creek Central Otago Pinot Noir 2019 ($45.00)
"This is classic Central Otago," announced Cameron, "with plenty of fruit and wood spices, loads of texture and delicious tension." Marty agreed, highlighting its floral intensity and rich palate weight. Baked berries, cherry and spices merge with dried herb and smoky oak notes to leave an indelible impression in the mouth. Crafted by Sarah-Kate and Dan Dineen from their Wanaka-based winery, this is definitely a wine to watch.

---
2. Palliser Estate Martinborough Pinot Noir 2019 ($59)
Unanimous gold medal scores from all judges at the very first sip of this stunner from Martinborough. "I love the rose petal perfume and exotic flavours in this wine," said Marty. "It's incredibly mouthfilling and concentrated." Yvonne added: "Bright, glossy, spice-saturated and roaring with rosehip complexity". Cameron agreed, noting clearly much care had gone into its creation: "Just lovely."

---
3. Akarua Central Otago Pinot Noir 2019 ($45)
This stunning wine well and truly wowed our judges with its elegantly exotic aromas, it's rich, seamless textures and beautifully integrated tannins. "It's got a savoury core and superb fruit," noted Cameron, while Marty loved its generosity and combination of black and redcurrant complexity. "I adore this wine," added Yvonne. "More please!"

---
4. Delta Hatters Hill Marlborough Pinot Noir 2019 ($35.00)
Dave immediately commented on the Delta's compelling, exotically-scented nose, its ripeness and moreishness. Colin found it clean, fresh and vibrant with a hint of tobacco, while Corey was also wowed by its raspberry and cherry saturation, solid palate weight and flavour persistence. Superb stuff!

---
5. Jules Taylor Marlborough Pinot Noir 2019 ($34.99)
With its firm palate and great persistence of flavour, this was a unanimous 5-star hit with our judges. Intense, brooding aromas of black forest, baked cherry, black tea and berry notes with rich, succulent and spicy fruit on the palate. "A big wine with punchy fruit and plenty of oak," noted Cameron, while Yvonne was wowed by its complex, brambly style, youthful acidity and amazing poise and presence.

---
6. Domain Road Vineyard Bannockburn Central Otago Pinot Noir 2019 ($40)
This gorgeous thing was described as being a 'sleeper', a deeply coloured, strikingly spicy wine with buckets of dried-herb complexity and toasty, smoky oak. Lifted mushroom, forest floor and mocha notes make for a robust, ruddy pinot that made a solid impression. The mid-palate has richness, weight and ribsticking length of flavour.

---
7. Lowburn Ferry Home Block Central Otago Pinot Noir 2019 ($50)
"Delicious!" announced Dave straight off the bat. "It has a great nose, fat with black cherry, tamarillo and dried herbs, it's luscious and textural". Colin enjoyed its rich, toast and wild-thyme complexity and Corey loved its poise on the palate. It opened up beautifully in the glass too.

---
8. Saint Clair Pioneer Block 15 Strip Block Marlborough Pinot Noir 2019 ($39.90)
This wine made an immediate impression with its bright, cherry, redcurrant and raspberry intensity and supremely plush, silky textures in the mouth. Dave enjoyed its spicy backbone, while Colin and Corey both loved its expertly handled oak tones. Gorgeous!

---
9. Bannock Brae Goldfields Central Otago Pinot Noir 2019 ($33.99)
Youthful, dark and rich with a lovely core of concentrated blackcurrant and raspberry, this wine has serious appeal. Still in its infancy, with dried herb and fresh oak characters are at the fore, its refreshing acidity adds to the juicy generosity it delivers. "It's a very sexy wine, with great flavour concentration" added Yvonne.

---
10. Urlar Gladstone Pinot Noir 2018 ($45)
Colin noted its florals, lush textures and purity of fruit: "The oak is toasty and beautifully balanced". Dave was wowed by its exotic spices, fruits and supple tannins while Corey found its forest floor, cherry and currant characters truly seductive.

---
11. TE KANO Central Otago Pinot Noir 2018 ($49.00)
Boasting cherry, plum, spice and dried herb complexity, Corey was wowed. "Soft, mellow and deeply flavoured," he said. Dave noted it had "a compelling nose, a lovely mix of berry fruit and beautifully balanced acidity" and it developed nicely.

---
12. Mud House The Narrows Marlborough Pinot Noir 2019 ($21.99)
"Highly complex, deeply fruity, dark, fulsome and supremely elegant," noted Yvonne, while Cameron loved its injection of cranberry, pomegranate and vanilla across its firm tannins. Marty agreed: "Intensely aromatic and loaded with blue fruits." it's a firm favourite and exceptional value for money.

---
13. Wet Jacket Central Otago Pinot Noir 2019 ($42)
This classic style of Central Otago pinot noir wowed the judges with its floral and berry intensity. "It's youthful and showing firm, smoky oak and dried-herb layers, it'll do superbly in the cellar," noted Colin. Cory and Dave both felt it had excellent power and weight behind it, making it "very well made and a lovely glass of wine".

---
14. Martinborough Vineyard Te Tera Martinborough Pinot Noir 2019 ($30)
It was the seductively silky textures in this magical thing from Martinborough. Dave loved its camphor notes and spice layers. Add hints of rhubarb, raspberry tea and earthy, forest floor complexity, you've got what Corey describes as "a beautifully focused, finely-tuned, beautifully balanced wine.
---
15. Nga Waka Lease Block Martinborough Pinot Noir 2018 ($45)
Corey was seduced by its cherry, currant, strawberry and dried-herb heft and its toasty spices: "The tannins are ripe, fresh and firm and they lift the savoury layers." Colin agreed, noting it's balance, depth and concentration of flavours.

---
16. Catalina Sounds Marlborough Pinot Noir 2019 ($29.95)
"Big, rich, ripe and roaring with black fruits," said Marty. Cameron applauded its oaky core, toasty spices and dark plum, cherry and red-apple intensity. "It's an incredibly pretty wine in every respect," added Yvonne. "Its fine-grained tannins and refreshing acidity make it unputdownable."

---
17. Jules Taylor On The Quiet Single Vineyard Marlborough Pinot Noir 2019 ($44.99)
"Juicy and tactile" and "extremely bright, vibrant fruit" and "incredibly well-made" were the immediate comments from our judges. This magenta-hued pinot boasts black cherry, tea, clove, cinnamon, cocoa and toasty, finely-tuned oak. The tannins are lush and Yvonne noted its exotic complexity and "total star power".

---
18. Giesen Organic Marlborough Pinot Noir 2015 ($39.99)
"A pretty, dark scarlet pinot with punchy pomegranate and cranberry characters and solid oak tannins" said Yvonne, while Marty enjoyed it's plush texture and ripe fruit. Cameron agreed, "great colour, lovely finesse and a lovely mouthfeel".

---
19. Whitehaven 'Greg' Single Vineyard Marlborough Pinot Noir 2019 ($60.00)
Boasting solid, toasty oak, it's "a big, chunky brute with great fruit concentration" according to Cory, while Dave loved its riper style and excellent balance. Colin was completely seduced, calling it "deep, dark, rich and powerfully smoky. It's a classy wine."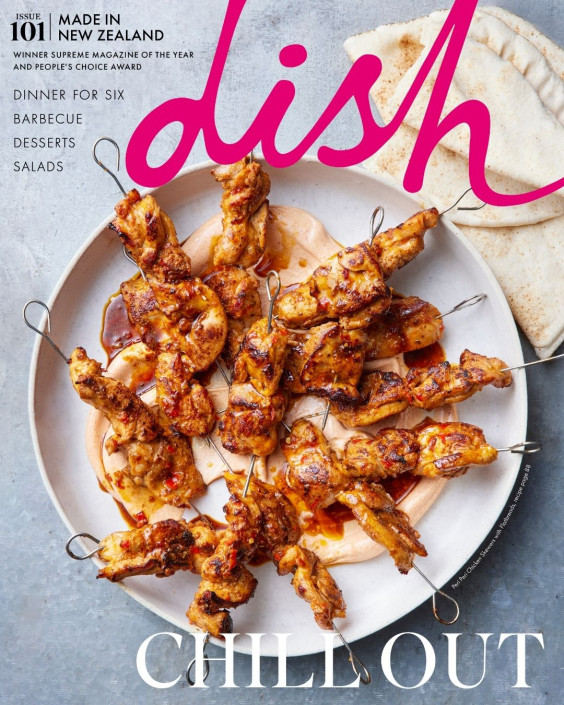 Check out our
latest issue:
Issue #101
It's summertime, and we're getting 2022 off to a sizzling start with the latest issue of dish! We crank up the heat and the drool-factor with our barbecue favourites including tandoori-style chicken and juicy steaks, followed by fresh and vibrant salads that are light on meat but big on flavour. We also, dunk, drip and drizzle our way through summer condiments that are good enough to eat on their own. And our Dinner for Six section is back to serve up another cracking set of menus that will impress your guests. We then speed things up with our latest collection of quick and easy Food Fast recipes before taking our sweet time with decadent bakes and desserts.