Tasting panel - Rosé
Article by Yvonne Lorkin. December 09, 2020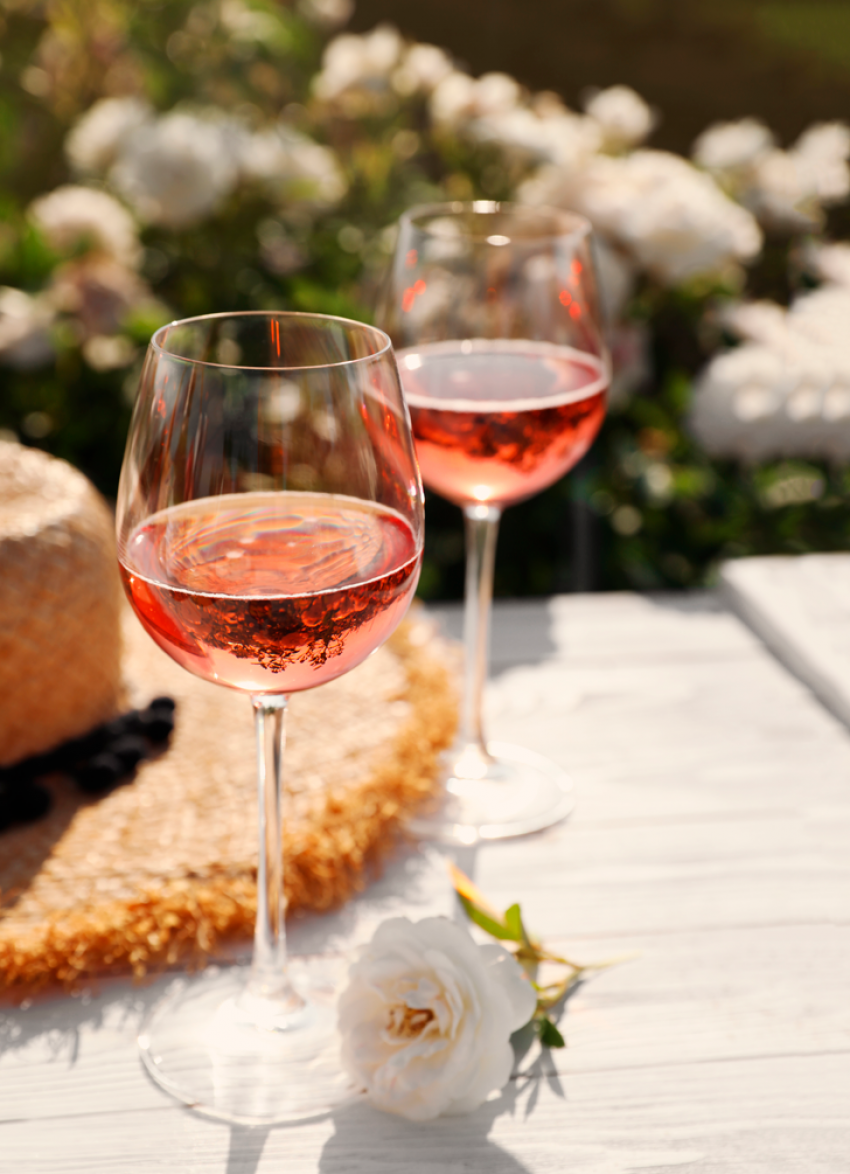 Rosé has finally come of age, earning its place as a wine worthy of serious attention. Our panel sips on some beauties.
Back in the bad old 80s days of shoulder pads, scary perms and power lunches, there were only three pink wines of which Kiwis partook, and they were pink Chardon, pink Marque Vue and Mateus Rosé. They were lolly-like and super-sweet and generally dull as dishwater to drink. Menfolk almost certainly steered clear. Then about a decade ago, a sea change occurred, and suddenly wineries began releasing rosés that followed a clean, dry, crisp spectrum of flavours. Those sweet, blousy bottles began to take a back seat and a new wave with international appeal began washing up on our wine shop shelves. Local winemakers began treating rosé as a serious style and not just an afterthought. Rosés became 'purpose-built' and not just something knocked together.
Today, everywhere you look and across every season people are drinking pink, and the quality is exponentially more excellent than ever before. This year the dish team wanted to assess both still and sparkling styles of Kiwi-made rosé, and the volume of entries proves both categories are growing fast!
From the 140 entries, the majority of our top scorers were pinot noir-dominant and a large percentage were merlot-based – so clearly it's those two grapes creating the big guns. Price-wise it's exciting that, for 'still' rosé at least, superb examples can be had for $20 or less. Our world-class sparkling styles sell for less than $50 and rival top Champagnes.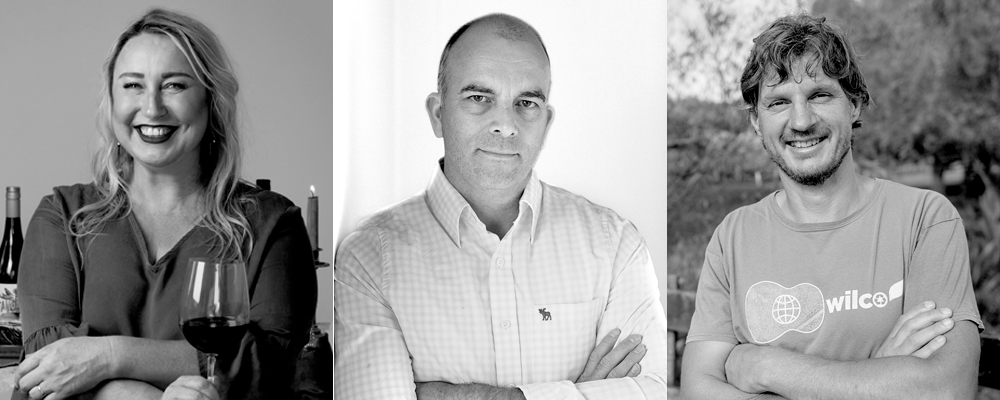 Yvonne Lorkin, dish drinks editor and experienced beer, wine and cider judge; Cameron Douglas, Master sommelier and lecturer at AUT;
The colour spectrum of entries was also interesting for our judges. Rosé is clearly moving away from the cartoony-crimson hues of old and into more pale, subdued styles, even heading toward the palest of coral/apricot. While the colour might be dialled down, the flavours are dialled up and into the spicy, crunchy-fresh and dry scale that also appeals to the male drinker. One such sipper was our judge Simon Fell, winemaker for Thornbury Wines.
"There's a plethora of colours, flavours and sweetness levels available in the current market, all offering degrees of deliciousness to the consumer," he says. "However, as a winemaker, I've definitely seen increased demand for more premium, lighter, drier, more savoury rosés and consumption of this style is on the rise. Also it's interesting to see regional differences emerging between Marlborough, Hawke's Bay and Central Otago, for example."
Rosé's appeal is widespread and it enjoys its own category, adds Cameron Douglas, master sommelier and panel judge.
"It's neither a red wine or a white wine and selfishly takes advantage of both. It's also a category that survives the test of time and fashion – pandemics included. There's rarely any oak used, so rosé also works with practically all cuisine types."
---
A word from our winner
"It's bloody delicious!" urges Nick Entwistle, winemaker at Wairau River Wines, who have been championing the lighter, drier rosés for some time. "But while rosé is often pigeonholed as a simple, fun, uncomplicated style, making great rosé like our 2020 is no easy feat," he adds. "Seasonal variation poses huge challenges when you're trying to craft a consistent style and colour from year to year."
But, according to Nick, if you're lucky enough to be able to sip great rosé in the late afternoon sun while on the back of a boat in the Marlborough Sounds, or on your back porch with good food and friends, then the challenge is worth it.
---
Introducing our top rosés
1. Wairau River Estate Marlborough Rosé 2020 ($20) Gold Medal
In our last rosé panel, this wine rocked in at number two and this year they claimed victory! How excellent. "Such a lovely nose and palate," commented Cameron. "It's juicy, fresh, supremely salivating, with a great acid line and length." Crafted from pinot noir, it's super-pale, fruit-saturated and has the prettiest morganite colouring. Elegant yet exhibiting real palate impact, Yvonne was also wowed by its ballerina-like balance. "It's truly stunning and deserves the top spot."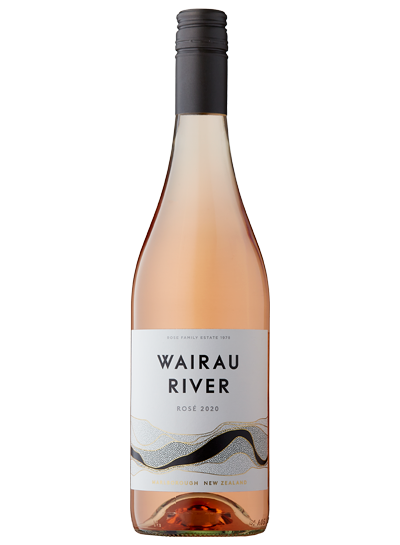 ---
2. Coal Pit Central Otago Pinot Noir Rosé 2020 ($31) Gold Medal
Hand-picked pinot noir from young vines was fermented in stainless steel to capture the incredibly cleansing, crunch-crisp acidity and ultra-vibrant fruit-saturation that catapulted this wine into a top rank. "Super-generous, ultra-pretty and spiced with pink peppercorn, it's just a delight to drink," commented Yvonne. Simon agreed, noting its bright, cherry blossom character, subtle white fruits and moreish mouthfeel. "Refreshing, balanced, lively, dry and very, very yummy wine," confirmed Cameron.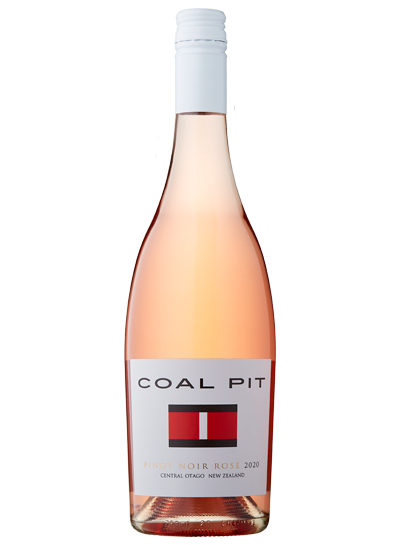 ---
3. Middle-Earth Nelson Pinot Meunier Rosé 2019 ($25) Gold Medal
With comments such as "juicy", "generously proportioned", "complex", "fruity", "incredibly pretty", "plush", "cherry-fresh", "dry" and "strawberry-saturated" being hurled around the judging table, it's no surprise that this wine received a unanimous gold medal from our team from the first taste. With perky personality yet great depth of flavour, this wine is a stunner.
---
4. Matahiwi ME Wairarapa Rosé 2020 ($19.99) Gold Medal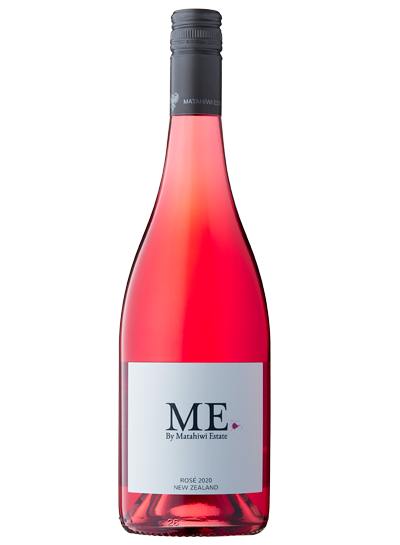 Wooed from the first sip, Yvonne wrote "SOOOO pretty and ruby-hued, bright, brimming with flavour and beautifully balanced", while Cameron expanded with "raspberry and red cherry notes, soft, salty minerality, nice textural and long deliciously fresh finish". Simon was also seduced by its watermelon hue and zesty palate. A treasure.
---
5. Madam Sass Central Otago Pinot Noir Rosé 2020 ($24.99) Gold Medal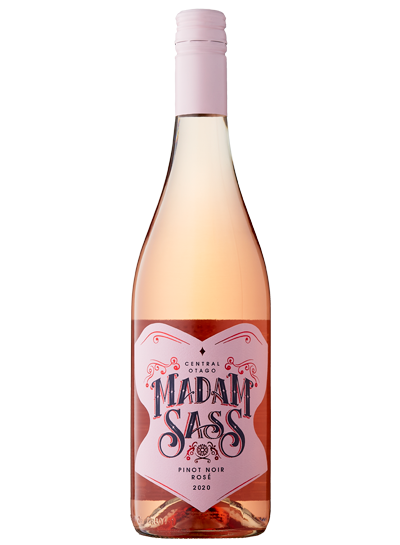 Don't let the frilly, dilly, pink, cartoony corsetry on the label fool you into thinking this wine isn't a serious prospect. With its dry, spicy, zesty clean acidity, fleshy textures and generously juicy length of flavour, it was a hit with our judges right off the bat. Very well-built and darn delicious.
---
6. Leefield Station Marlborough Rosé 2020 ($19.99) Silver Medal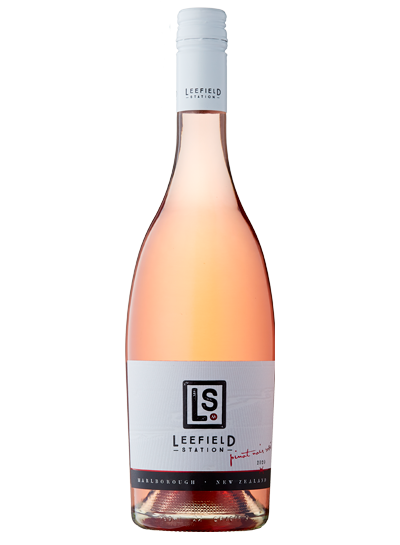 This wine is a lovely example, boasting an impressive fruit core, refreshing textures and lovely balance, according to Cameron. Simon and Yvonne were also suitably wowed by its melon, strawberry and cherries-and-cream complexity. "It has a lovely approach and is generous and complex to consume,"
added Simon.
---
7. Waipara Hills Waipara Valley Pinot Noir Rosé 2020 ($19.99) Silver Medal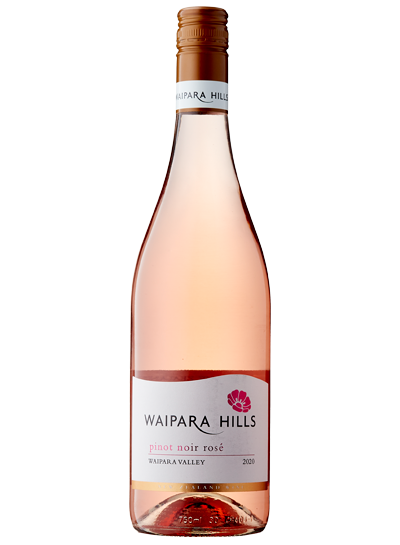 "Pale pink and polished, super-fresh, fleshy and beautifully balanced, this is ultra-drinkable," announced Yvonne. Cameron noted it is "a lovely rosé that's bright, fresh, fruity, floral with nice acidity", and Simon enjoyed its delicacy, poise and prettiness.
---
8. SOHO Harry Marlborough Rosé 2020 ($20) Silver Medal
"I love this wine!" declared Yvonne. "It's delicate, yet full. It shows real finesse and is packed with personality." Cameron felt it was a great example of a European style done really well and Simon enjoyed its concentrated cherry and dried herb drinkability. Yum indeed!
---
Top sparkling rosés
1. Deutz Marlborough Cuvée Rosé NV ($24.99) Gold Medal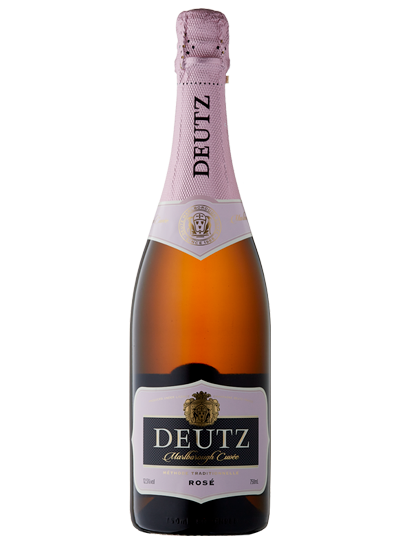 Crafted from a blend of 51% chardonnay, 46% pinot noir and 3% pinot meunier, this sensational rosé rivals the great rosé Champagnes of France, commented Yvonne. "Brioche, strawberry, apple, pear and satin-textured spices," noted Cameron, while Simon too was in awe of its vibrancy and citrus depth. A gorgeous, brilliantly priced example with a clean, stylish, creamy-dreamy finish. Superb.
---
2. Hunter's Marlborough Miru Miru Rosé NV ($34.90) Gold Medal
Simon immediately commented on the creamy complexity of this blend of 55% pinot noir, 42% chardonnay and 3% pinot meunier. Yvonne was seduced by its ballet-shoe hue, deliciously dry structure and style and Cameron enjoyed its brioche-like characters and crisp, refreshingly lengthy finish.
---
3. Mumm Marlborough Vintage Rosé 2015 ($39.99) Silver Medal
Crafted from 100% pinot noir, this entry made an instant impression on our team for its delicate cherry and berry fruit notes, its savoury core, dried herb tone and refreshing, dangerously drinkable mouthfeel. Nicely made indeed.
---
4. Margrain Martinborough En Rosé 2016 ($45) Silver Medal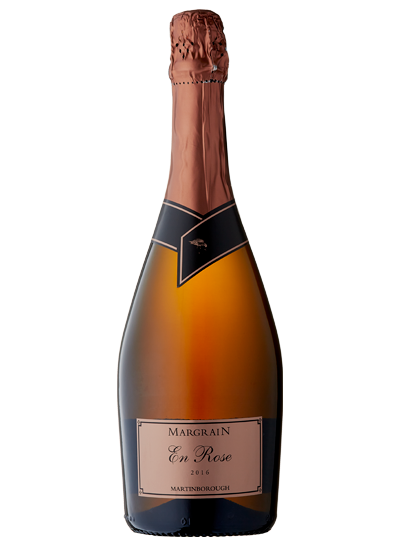 Spending 3.5 years in the bottle before disgorging has dialled up the creamy complexity in this 100% pinot noir-based bubbles. With shortbread and cashew characters, soft strawberry, cherry and hints of red apple, it's a must-sip. "Supremely elegant and shows lovely length," noted Yvonne.
---
Variety show
Style-wise our judges found some interesting expressions to watch out for. "The longer skin contact versions add texture and mouthfeel," said Cameron. "Organic and bio-dynamic vineyards along with natural fermentation stretch the range available without compromising the essence of what a rosé should be – simple, fruity and refreshing."
Enter the dish tasting panel:
dish Tasting Panel - Aussie Shiraz
Our next dish Tasting Panel will focus on Aussie Shiraz, with results to be published in issue 102 of dish, on-sale March 21st 2022. Entries close on 21 January 2022. We'd love to see your Shiraz so please enter here!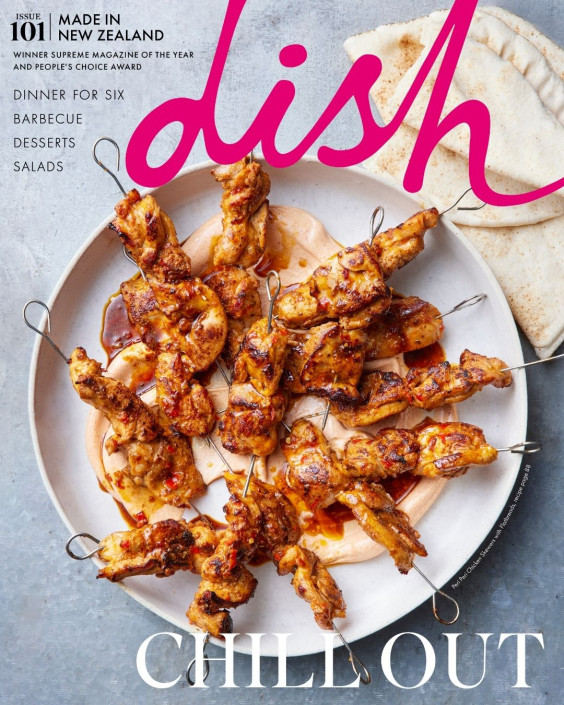 Check out our
latest issue:
Issue #101
It's summertime, and we're getting 2022 off to a sizzling start with the latest issue of dish! We crank up the heat and the drool-factor with our barbecue favourites including tandoori-style chicken and juicy steaks, followed by fresh and vibrant salads that are light on meat but big on flavour. We also, dunk, drip and drizzle our way through summer condiments that are good enough to eat on their own. And our Dinner for Six section is back to serve up another cracking set of menus that will impress your guests. We then speed things up with our latest collection of quick and easy Food Fast recipes before taking our sweet time with decadent bakes and desserts.