Tasting Panel - Sauvignon Blanc
April 03, 2019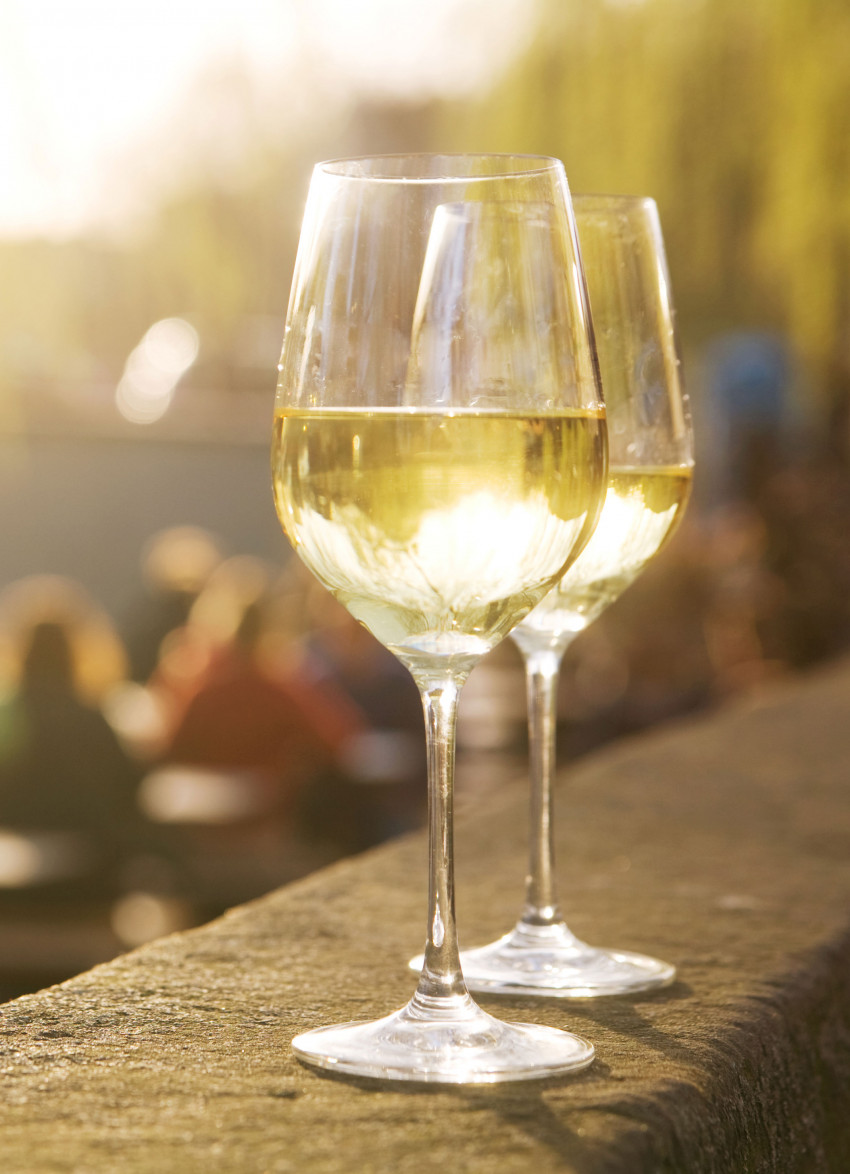 This wine should be classed as a national treasure. No other country can replicate the intensity of flavours that our styles of sauvignon blanc possess, and our judges sipped solidly on the best of the best.
What's more summery here in New Zealand than a game of cricket on the beach? A game of cricket on the beach with cold sauvignon blanc in the chilly bin, that's what. Just like our favourite summer sport, there'll be 11 of the best and brightest on the field from the get-go.
And so it is that our 3rd dish sauvignon blanc tasting panel features a first-ever First X1, and they're all gold medal winners. This year marks 50 years since Ross Spence (of Matua Wines) first had a crack at planting sauvignon blanc in New Zealand, and 40 years since Montana produced the country's first commercial Marlborough sauvignon blanc from its Brancott Valley vineyard. Back then, no one could have predicted sauvignon blanc would one day comprise more than 72 per cent of our nation's total wine production and almost 90 per cent of our total wine exported. No other country makes it like we do; it's our global calling card in the world of wine, and if we were looking for a liquid national treasure, it would be the gum-tingling, lipsmackingly crisp, grassy, herbaceous, passionfruit-laden beverage we know as Marlborough sauvignon blanc.
After a couple of less than awesome vintages, all it takes is for the stars to align and Marlborough will dominate in the gold medal stakes again. All but one of these wines (congratulations Nelson!) hailed from sauvignon blanc's holy land, as did a huge proportion of our silver and bronze medal earners from the 112 entries.
"The 2018 vintage was clearly a game of two halves – before the rain and after," offered Colin. "Those producers who exercised careful crop management and kept yields low enough to fully ripen before the rains created stylish wines, showing concentration, complexity and depth of flavour. Those harvesting later had to contend with dilution and disease. There were many 2018 wines that showed expert skill from talented winemaking teams to recover from the effects of these twin pressures."
"New Zealand sauvignon blanc is a very competitive class to judge, there are just so many punters making a good drink out there!" reckons Ross. "For me a sauvignon blanc needs to be in balance; on the nose I'm looking for tropical, herbaceous and floral aromas, while on the palate, a clear acid profile with good length is very important. A lot of the wines judged this year had all these attributes, and the 2018 Golds had the X factor to boot!"
A cheesy romance
Our judges were also very impressed to see several wines entered in the oak-influenced and 'blended' categories. In fact, five of our gold medal wines underwent full or partial fermentation in oak – a huge indicator of how our preferences for sauvignon are changing. We're looking for interesting, groovy, complex sauvignons that linger long on the tastebuds, provide the perfect partner for all manner of meals and have the ability to age beautifully. New Zealand sauvignon blanc comes in many different styles; barrel-aged, wild yeasts, lees contact, skin-contact and blended styles, so there's a sip out there to suit all palates.
Our judges agreed the classic food match for sauvignon blanc is goat's cheese. "And it's a classic for a reason," says Colin. "In salads over summer the lifted acidity and crumbly, lightly creamy texture of goat's cheese is a perfect foil for sauvignon blanc's vibrancy."
The other obvious summer option is seafood. Few things could be more delicious than your favourite white-fleshed fish, fresh-caught, simply pan-fried in butter, dressed with lemon juice and washed down with crisp NZ sauvignon blanc. "It's bottled sunshine" laughs Colin.
So get your team together and celebrate our First XI!
---
Words from our winners
Our top wine was crafted by Hugh Crichton of Vidal Estate. "For me this wine encapsulates its origins, that of the Waihopai Valley, where long, slow ripening, combined with low yields, has added richness and depth but not at the expense of freshness and definition," he says. "Aging on lees has added further weight, texture and nice background complexity, an approach that works well with chardonnay. Maybe the lees are the secret sauce!" The wine is 85 per cent from the Waihopai Valley with the balance from the central Wairau Valley.
Plus three of our First XI wines were made by the rockstar team of Rebecca 'Becs' Wiffen and Marcus Wright, who also craft Lawson's Dry Hills, The Sisters and Blind River wines. "From the growers to the viticultural team to the winemaking team, our combined knowledge and experience contribute to making outstanding wines even in the most challenging of vintages," says Becs.
Having three wines in the top 10 is "pretty awesome" adds Marcus. "The really cool thing is it shows our ability to create a diverse range of wine."
---
TOP OF THE TASTING
1. Vidal Estate
Reserve Marlborough Sauvignon Blanc 2018 ($20)


★★★★★ Gold Medal
To quote 90s Britpop sensations Jesus Jones, "right here right now; there's no other place I want to be!" said Yvonne of this miraculously tasty wine. "It's juicy, rich and erupts with huge herbaceousness, jalapeño and lime." For Ross, its sweet floral and white nectarine notes get better with every sip. Cameron loved its solid, crisp, refreshing character and dry length of flavour.
---
2. Waimea Estate
Nelson Sauvignon Blanc 2018 ($19.99)
★★★★★ Gold Medal
"Such a pretty wine, showing classic herbs, nettles, florals and incredible concentration – a seriously attractively fruity wine," noted Jane. It was the length of flavour which really impressed James. "Powerful," said Colin. "Here's a wine with intense depth of flavour and lovely balance".

---
3. Thornbury
Marlborough Sauvignon Blanc 2018 ($14.50)
★★★★★ Gold Medal
Simon Fell is the winemaker responsible for this intensely succulent wine. "Great herb, citrus, grassy, tropical goodness," said Cameron. Ross loved the river stone minerality and passionfruit punch. That this can be bought for $15 is nuts. Glorious stuff.

---
4. Greywacke
Wild Marlborough Sauvignon Blanc 2016 ($37.95)
★★★★★ Gold Medal
If you can't say "Kevin Judd" and "Marlborough sauvignon blanc" in the same sentence, best you hit the history books my friend, because this Cloudy Bay alumni has created something superbly sippable. Colin loved the creamy, nutty, toasty complexity of this barrel fermented wine, while Jane was seduced by its flinty, sophisticated palate.

---
5. The Sisters
Marlborough Sauvignon Blanc 2018 ($17.99)
★★★★★ Gold Medal
Here's a wine that erupted with ripe lemon, lime, passionfruit and a tweak of tobacco, according to Colin. James agreed, adding "layers of citrus complexity" gave it the edge, while Jane loved the capsicum edge and its clean, herbaceous length of flavour.

---
6. Te Pā
Oke Marlborough Sauvignon Blanc 2017 ($24.99)
★★★★★ Gold Medal
This wine's 2016 vintage was our top pick of the last tasting, which proves Marlborough sauvignon blanc can be complex, smoky, roasty and toasty and scoop gold medals. Aromas of pine pollen, marzipan and smoked passionfruit are followed by lemongrass, lime leaf and tropical tastiness. "Great texture" and "classy, seductive complexity" came from James and Jane.

---
7. Mount Riley
Limited Release Marlborough Sauvignon Blanc 2018 ($17)
★★★★★ Gold Medal
This sauvignon elegantly carried across the palate with tropical punch and grassy layers" noted Ross, while Yvonne was wowed by its "banging" capsicum, sweet pea and citrus succulence.

---
8. Hunter's
Marlborough Sauvignon Blanc 2018 ($19.90)
★★★★★ Gold Medal
From one of Marlborough's pioneers comes a new vintage with volumes of vavoom. "Elegant, sophisticated, stylish with a hint of saltiness, this will appeal to anyone who loves a pinch of flintiness in their sauvignon" said Jane. Colin added it had beautiful textural complexity and mouthfeel.

---
9. Cloudy Bay
Marlborough Sauvignon Blanc 2018 ($39.99)
★★★★★ Gold Medal
It might surprise some to know 7 per cent of the juice is fermented in older oak barrels to add depth and deliciousness to one of the world's most famous white wine brands. Ever. "Gorgeous green apple and crisp tropical tautness with a beautiful acid line," said Cameron.
---
10. Lawson's Dry Hills
Marlborough Sauvignon Blanc 2018 ($20)
★★★★★ Gold Medal
There's something about a Lawson's sauvignon that has a sweet, sexy, soft aromatic layer followed by a fresh, zesty mouthfeel. "Tropical, citrus, gooseberry, grassy sweetness, lively acidity; it's lovely," announced Cameron.

---
11. Blind River
Awatere Valley Marlborough Sauvignon Blanc 2018 ($25)
★★★★★ Gold Medal
Winemaking team Rebecca Wiffen and Marcus Wright are superstars at injecting crunchy capsicum and hints of jalapeño, said Ross. Yvonne felt the 10 per cent barrel ferment offers layers of soft, creamy, nuttiness in the mouth.

---
Look for the Dish Tasting Panel selection sticker, which can be worn by our top wines.

With thanks to Janet Blackman from the Professional Wine Studies Department and the AUT School of Hospitality and Tourism. For more on the programmes in hospitality, food and beverage, and hotel management, visit aut.ac.nz. Water kindly supplied by Antipodes and glasses by Spiegelau.



Enter the dish tasting panel:
dish Tasting Panel - Aussie Shiraz
Our next dish Tasting Panel will focus on Aussie Shiraz, with results to be published in issue 102 of dish, on-sale March 21st 2022. Entries close on 21 January 2022. We'd love to see your Shiraz so please enter here!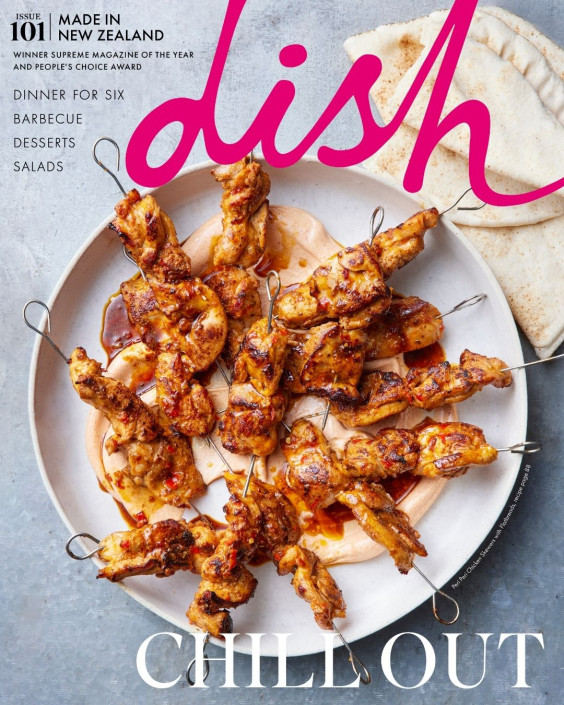 Check out our
latest issue:
Issue #101
It's summertime, and we're getting 2022 off to a sizzling start with the latest issue of dish! We crank up the heat and the drool-factor with our barbecue favourites including tandoori-style chicken and juicy steaks, followed by fresh and vibrant salads that are light on meat but big on flavour. We also, dunk, drip and drizzle our way through summer condiments that are good enough to eat on their own. And our Dinner for Six section is back to serve up another cracking set of menus that will impress your guests. We then speed things up with our latest collection of quick and easy Food Fast recipes before taking our sweet time with decadent bakes and desserts.