A Chocolate Revolution
Article by Nikki Birrell. September 15, 2016
Photography by Josh Griggs.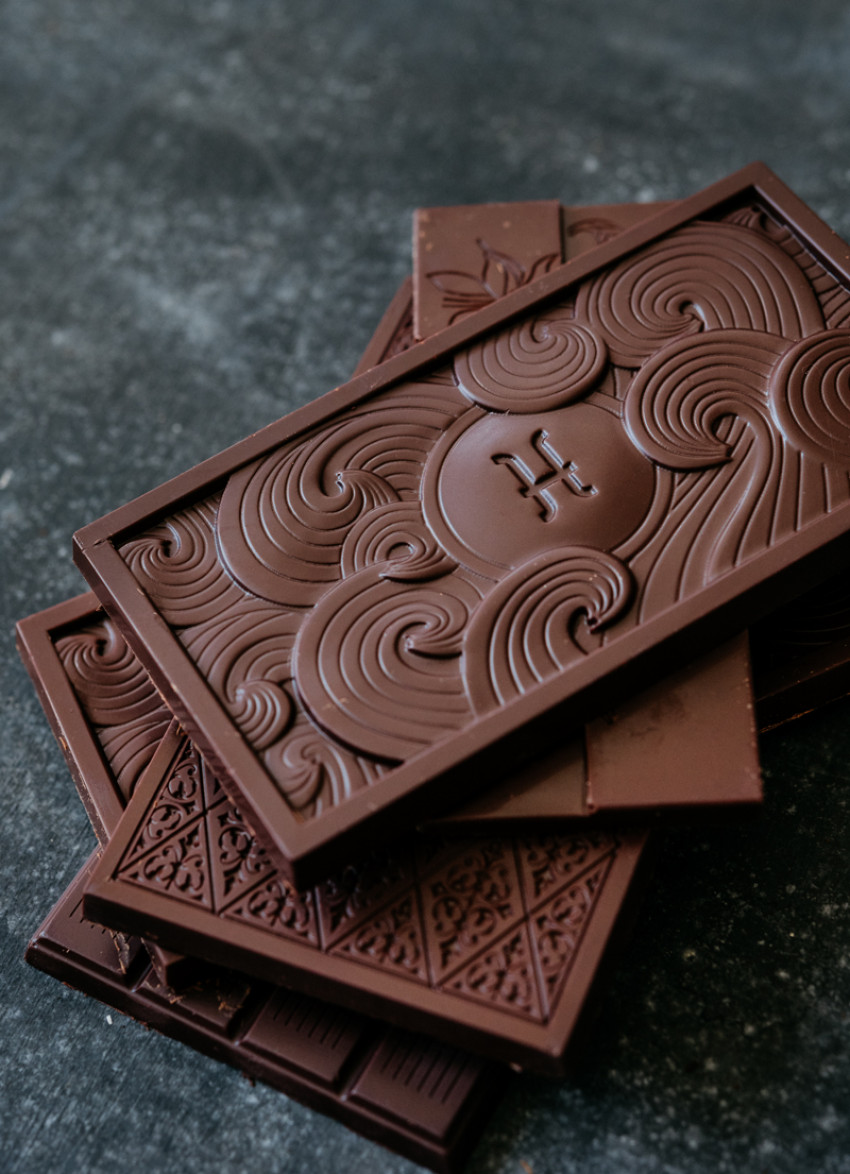 Craft chocolate is a movement that enthusiast and retailer Luke Owen Smith reckons is on the cusp of becoming a deliciously big thing. Dish takes a flavoursome journey into the bean-to-bar world to find out what's in store.
It's a wonderful notion – a chocolate revolution. You'd be hard-pressed to find someone who doesn't go a bit gooey at the mere mention of the word "chocolate". This sweet treat does, after all, stimulate the release of endorphins, the hormones that generate feelings of positivity and pleasure.
It's obvious from talking to Luke Owen Smith, owner operator of The Chocolate Bar, an importer and distributor of artisan chocolate, that his endorphins are in full swing when on the topic – specifically the craft variety.
But what is craft chocolate? "It's about starting from scratch and creating your own unique flavour of chocolate," he enthuses. "Most of the stuff I stock is just cocoa and sugar, that's all that's in there but they all taste wildly different."
Where those differences originate are down to "so many factors," he explains. "First of all, it's the cocoa beans and where they're grown, the terroir (just like wine), the surrounding vegetation, the geographical location but also the fermenting and drying techniques of the farmers.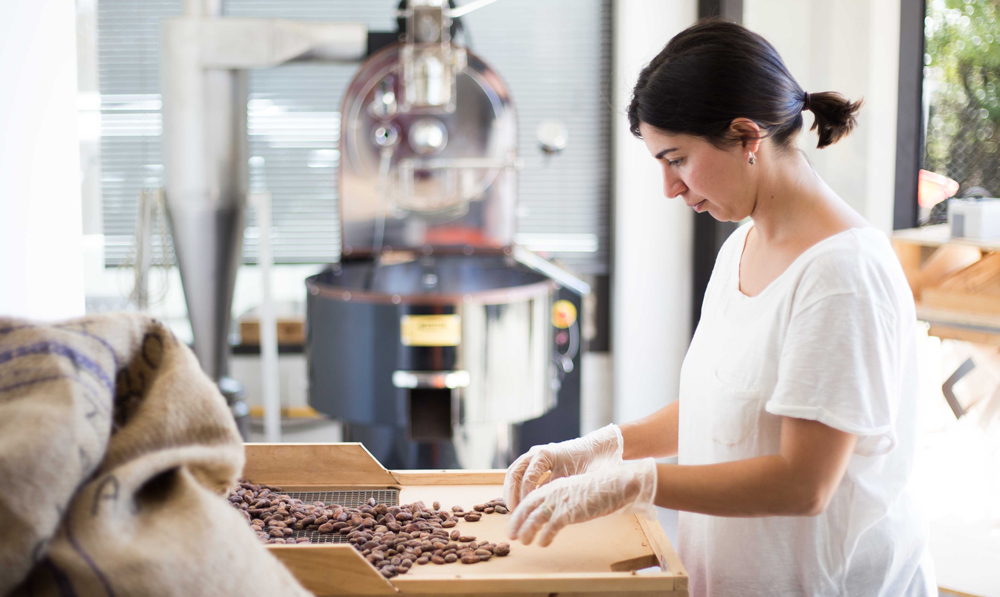 "There are actually different things you can do within the fermentation process. A company called Pitch Dark makes a chocolate called Ecuador Floral but they also did an Ecuador Fruity and the only difference between those two chocolates was something in the fermentation process but they tasted completely different."
The farmers are responsible for the fermenting and the drying (sun drying brings out the flavour a lot more – some large-scale cocoa suppliers take a shortcut by fire or smoke drying) and then the beans are ready to be shipped.
Craft chocolate makers are very involved in selecting and sourcing the best beans, often with a lot of involvement with the farmers, but it's when the beans arrive with them that the real magic happens.
"The amount it's roasted, the conching, which is where they grind and spin and the cacao nibs turn into the liquid... Every step has an effect on the final flavour of the cocoa. So that's why these are craft chocolate makers because they have complete control over [this]. A lot of boutique chocolate you find, they're buying chocolate that's already been processed and melting it down and adding their own flavours, so they're not actually creating the core chocolate flavour themselves."
Luke's background goes some way to explaining his enthusiasm for this type of involvement in the creation of a product: he's been in the craft beer industry for 12 years. "It feels like a very natural progression into the craft chocolate industry," he says. "There are so many similarities. Back in the day, people just thought of beer as just one type of thing and then suddenly realised there's this whole range. Same with chocolate – it's just at that beginning stage of awareness."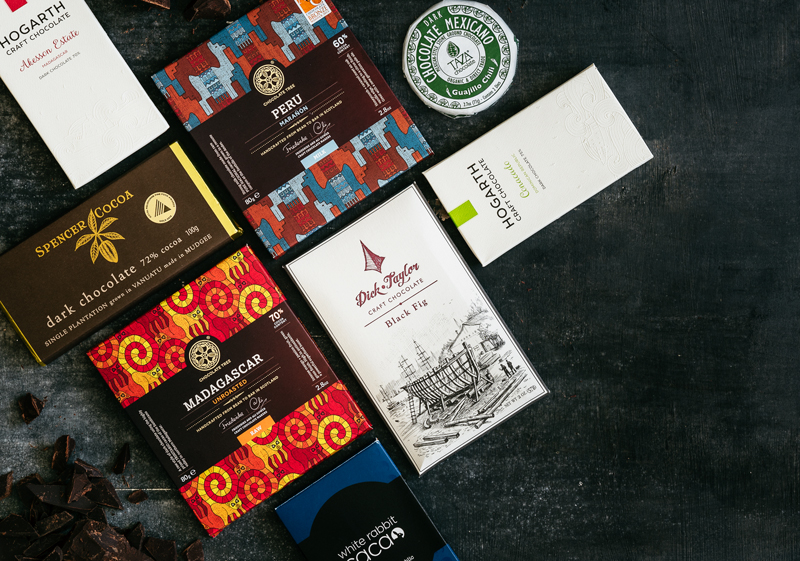 The ethical nature of craft chocolate is another reason Luke is so excited for this revolution. "I feel like the growth of this type of chocolate is a very good thing for the world and it's still so tiny."
Craft chocolate is more pricey and Luke says that's down to two things: one being it's a superior quality, often using rare types of cacao that are more expensive. It's also because the chocolate makers are doing things the right way. He rattles off an example: "Taza, from Massachussets in America, are a really great company. They set up the first direct trade certification scheme – a lot of bean to bar producers deal in direct trade with the farmers. Fair trade is a good thing but direct trade is the ultimate."
People who visit Luke's stall at the Wellington markets get a kick out of the personal stories of good deeds – with craft chocolate makers there are many to tell.
"Spencer Cocoa is a company from Mudgee in NSW in Australia. Luke Spencer used to live and work on the farms in Vanuatu that he's now buying from. So he's like family with his cocoa suppliers. He visits twice a year. I just love that – such a nice company and a good story behind it."
It's the tasting part, however, where he says customers' eyes widen with surprise and delight. Speaking of tasting, "This is probably my favourite one," he says, handing over a piece of Chocolate Tree Madagascar Unroasted. "When I tasted this I was just blown away that there's just cocoa and sugar in there and nothing else and it has the most incredible tropical fruit kind of flavour to it. It's just so different to anything else I've ever tasted. It blows my mind." Several tastings later Luke's arrived at descriptives such as "porter", "honeycomb", "raisiny", "slightly berry" and for most of those chocolates sampled the ingredients were largely the same. "I find that fascinating," he says.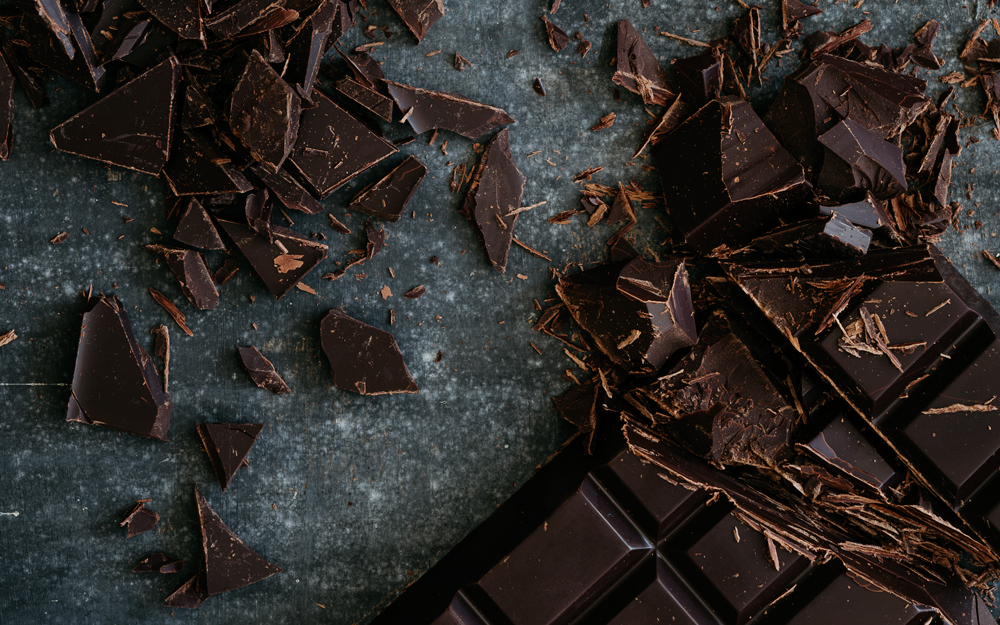 With "a million plans for expansion" himself, Luke also has high hopes for the industry as a whole. "It's so new. I'd love to see the day when there's the New Zealand craft chocolate awards like there is with craft beer. One day...".
See thechocolatebar.nz for Luke's full range of chocolates.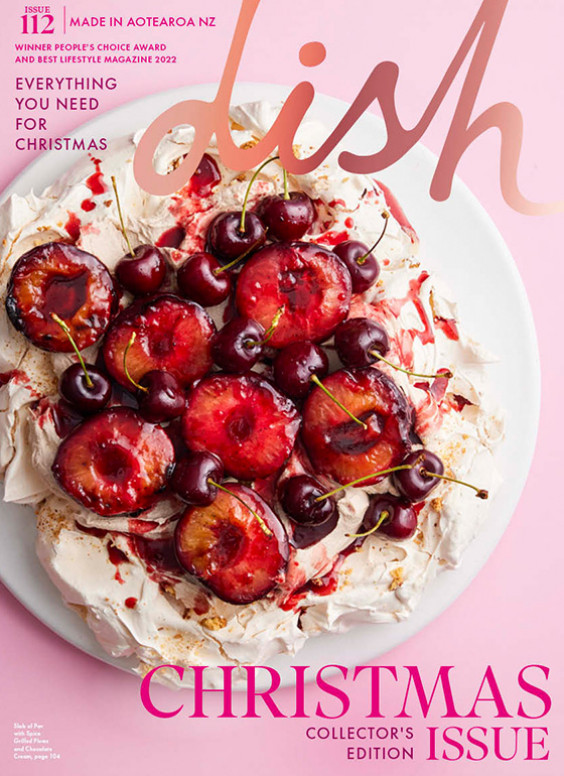 Check out our
latest issue:
Issue #112
'Tis the very best season of all. We are thrilled to share our annual collectors Christmas edition. It's a bumper issue with over 70 recipes for all kinds of occasions – meals for a few or plenty. We have thrifty festive recipes, the full Christmas fare with a twist, vegetarian options, decadent desserts, cakes and sweet treats to gift. Last year the Christmas issue sold out in some retailers so don't miss out – get yours today!