Tasting Panel – Pinot Gris
Article by Yvonne Lorkin. September 27, 2016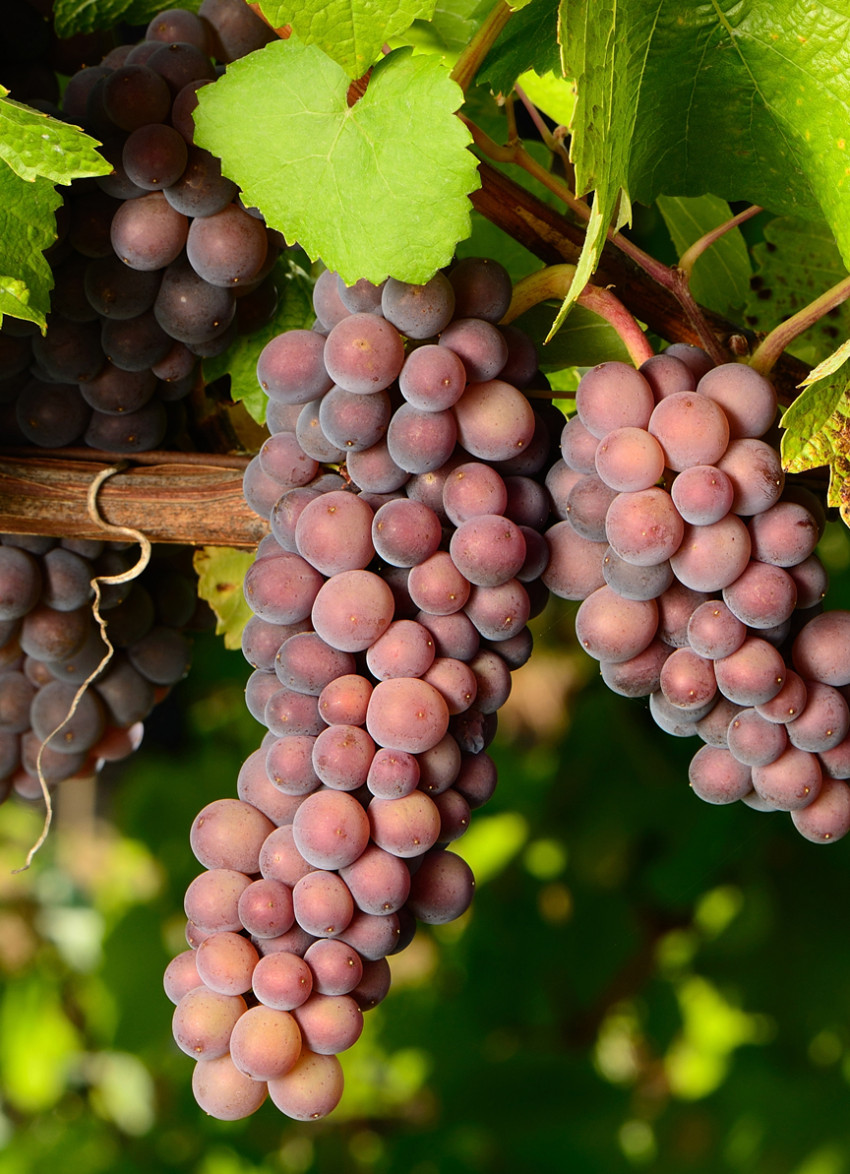 Pinot gris is an increasingly popular choice of white wine for us Kiwis and as the Dish top 12 display, it's a variety, when done right, that is an exceedingly good-value option.
A delicate balancing act
When it comes to announcing our favourite white wines, Kiwis are no-holds-barred fans of pinot gris. You'd imagine, given its popularity, that it'd feature highly on the production graph each year. However, even in 2016, it accounts for only nine per cent of the national white grape output (sauvignon blanc accounts for 74 per cent). Yet in the two years since we conducted our first pinot gris tasting panel, our wine producers have increased the crush to a whopping 25,000 tonnes of the stuff. Ten years ago, it was less than a quarter of that.
Clearly we love the stuff – it's the fourth most widely planted variety on our shores but for many of us it's still a tricky variety to get our heads around. Pinot gris comes in a number of guises, some so bony and dry, they're practically skeletal (think pinot grigio); right through to the luxuriously rich, sweeter styles.
Classic pinot gris aromas and flavours include things such as pear, apple, quince, stonefruit and spice, but we at Dish are all about keeping an open mind. Among the plethora of styles presented, our judges were intent on finding "balance" and "drinkablilty". "Is it something you'd want to have a second sip of?" says judge Jo Gear. "Is it a wine where the sweetness/dryness/acidity/alcohol and textural components all work in harmony?" added Cameron Douglas.
As our Kiwi aromatic styles develop and mature, chances are drinkers are going to experience more phenolic textures in their pinot gris. Phenolics are the compounds responsible for that "furry" or astringent feeling in the mouth and they're often derived from skin contact during the processing. Certainly many of our top examples showed delicious phenolic complexity from skin contact and a nudge of subtle oak influence too.
More than 100 entries were received and categorised into classes based on their vintage and levels of natural sweetness. Then they were served to our judges blind and under competition conditions by Janet Blackman and her expert stewarding team at AUT.
Our top 12 wines (those which scored at least 52 out of a possible 60 points) feature absolutely superb examples from both islands that were spread across three vintages. But it was 2015 that accounted for 50 of the big guns, so clearly that was an awesome year for pinot gris; get them while you can.
Across the wide range of wines submitted, one thing our judges felt could be improved on was the increasingly high alcohol levels in some entries – this "heat" proved a distraction from the fruit in many of the wines. Botrytis does pinot gris no favours unless it's made in a deliberate, late-harvest style and sour rot smells leached through into the palate in a number of the wines. Pinot gris is also very unforgiving so any faults in the fruit or hiccups in the winemaking process will tend to stick out.
But if there's one thing New Zealand pinot gris does extremely well, it's delivering extremely good value-for-money examples that are crisp, tangy, textural and seriously food- friendly. And that is all we really want in a wine, isn't it?
---
Style/varietal: Pinot Gris
Tasting date: August 2016
Entries: 105
Judges
Yvonne Lorkin (Dish drinks writer)
Jo Gear (Winemaker NZ Wine Society)
Cameron Douglas MS (Senior Lecturer AUT and Master Sommelier)
Meg Abbott-Walker (Wine consultant)
Rating System
Gold ★★★★★ – ​Superb. Strongly recommended.
Silver ★★★★ – A cut above the rest in quality.
Bronze ★★★ – A good quality crowd-pleaser.
"Best Buy" status is given to wines which achieved Silver medal or higher, yet retail for under $20
(NB: All wines are judged blind and the scores of judges for their own wines cannot exceed those of other judges.)
---
Top Wines of the Tasting

1. MT DIFFICULTY
Roaring Meg Central Otago Pinot Gris 2015 ($22.99)
★★★★★ Gold Medal
The one word that kept cropping up among the judges was "precision". This ultra-clean, ultra-floral style oozes ripe pear, strudel spices, nashi and white peach characters. "Gorgeous precision and definition, with lovely white florals and layers of flavour," noted Yvonne, while Cameron was wowed by its "delicate fruit entry, purity, freshness and nicely textured, solid finish". This Central Otago stunner boasts subtlety, elegance, and deliciously refreshing presence. Superb.
---

2. PALLISER ESTATE
Martinborough Pinot Gris 2015 ($28.50)
★★★★★ Gold Medal
Here's a beautifully complex style which boasts sexy oak complexity on the nose, taut and toasty, slightly smoky layers which wrap around bright, vibrant fruit, and leaves a fluid, balanced finish. "Lovely, fresh, apple-like nose and finesse on the palate," remarked Cameron. Boasting baked pear, rose apple, quince, succulent stonefruit and almond characters, this wine had sensational poise, balance and persistence of flavour on the finish. An absolute stand-out.
---

3. VILLA MARIA
Cellar Selection Marlborough Pinot Gris 2015 ($17.99 – Best Buy)
★★★★★ Gold Medal
With ripe fruit, marzipan and caramelised, crumble-like characters, this is one super- satisfying example that boasts a racy, delicately dry mouthfeel. "Rich, ripe and well structured," noted Yvonne, while Meg was impressed with the candied apple, citrus layers and spicy intensity. "It has a lovely line of acidity and great texture," remarked Jo. Classic, lush, vibrant and showing lanolin-like purity and a splash of sweetness – it's no surprise it landed a top spot.
---

4. JOHANNESHOF CELLARS
Marlborough Pinot Gris 2016 ($28)
★★★★★ Gold Medal
"Pristine green apple and lovely length – it's a very nice wine" noted Cameron, while Jo enjoyed the dry, spiced apple and pear flavours. This dry style impressed the judges with its faint hint of pink, lift of florals and plump, pawpaw characters. There was no denying the instant appeal and drinkability of this charming, mildly spicy, mineral-edged wine.
---

5. MUD HOUSE
Home Block Pinot Gris 2014 ($25)
★★★★½ Silver Medal
"Balance" was the word du jour from our judges here, along with "alluring spicy bouquet", "lovely fresh acidity", "crisp citrus bite on the finish" and "charming". Yvonne even felt it had a "mojito note" and commented on the purity and richness of this highly aromatic southern example.
---

6. TIKI ESTATE
Single Vineyard Marlborough Pinot Gris 2014 ($23)
★★★★½ Silver Medal
"Fine bouquet of fresh, crunchy red apple combined with quince and pear," noted Cameron, while Jo also felt it had instant juicy appeal and rich, textural characters. A very pretty, floral-forward style that our judges felt had real "silkiness" in the mouth. Winemaker Evan Ward and his team have done an excellent job here. Delicious.
---

7. THORNBURY WAIPARA
Pinot Gris 2016 ($15 – Best Buy)
★★★★½ Silver Medal
We were confident Waipara would produce a few stars in our line-up, being the pinot gris goldmine that it is. However, who'd have known we'd get one that rocked in at the cracker price of just $15. Winemaker Simon Fell has somehow packed impossible amounts of nashi, spice, apple and quince characters into such an affordable example.
---

8. TIKI ESTATE
Marlborough Pinot Gris 2016 ($20)
★★★★ Silver Medal
Deliciously dusty oak adds complexity to the brown pear, quince and dry, mineral elements in the mid-palate. "It has great consumer appeal, fleshiness and length," said Jo. "I really like the roast stonefruit and honeyed characters, plus it has a massive finish," added Yvonne. Will appeal to those looking for a bit of guts in their gris.
---

9. GIBBSTON VALLEY
Gold River Central Otago Pinot Gris 2015 ($23)
★★★★ Silver Medal
If you're looking for elegance you've come to the right place. Central Otago has something special in the soil to create distinct minerality and zing in their pinot gris. This wine has precision and depth, lovely fruit definition and serious complexity to complement rose-like florals and generosity in the mouth.
---
10. PEGASUS BAY
Late Harvest Waipara Pinot Gris 2014 ($30)
★★★★ Silver Medal
Made as a purpose-built sweet treat, this deliciously concentrated, manuka-honey and Anzac biscuit-flavoured wine is a great way to inject a little lusciousness into your life. Winemaker Mat Donaldson has captured baked quince and baked pear in this wine that works magically with blue cheese and oatcakes.
---

11.MISSION ESTATE
Vineyard Selection Marlborough Pinot Gris 2015 ($18 – Best Buy)
★★★★ Silver Medal
"Some lovely warm oak, vanilla, baked apple and lots of fruit up front" noted Jo. While Yvonne enjoyed the freshness, white fruits and minerality in the wine. It was the "good, flavoursome finish" that won Meg over alongside the "lithe, concentrated mouthfeel".
---

12. PETANE STATION
Hawke's Bay Pinot Gris 2015 ($27)
★★★★ Silver Medal
Great to see Hawke's Bay's newest winery featuring strongly in this panel. With its heady, citrus blossom, almond and hazelnut aromas and a splash of sweetness, the spicy, moreish mid-palate in this little cracker sent it to silver straight away. A sexy style, with good balance, definition and power on the finish.
---
Look for the Dish Tasting Panel selection sticker, which can be worn by our top wines.
With thanks to Janet Blackman from the Professional Wine Studies Department and the AUT School of Hospitality and Tourism. For more on the programmes in hospitality, food and beverage, and hotel management, visit aut.ac.nz.
Water kindly supplied by Antipodes and glasses by Spiegelau.

Check out our
latest issue:
Issue #97
As we rapidly approach the shortest day of the year, the latest issue of dish is set to inspire and delight with a fabulous round-up of mid- winter dishes. We start with the humble-yet delicious sausage, which we celebrate it in all its forms. From there it's all about extreme comfort food with soothing pasta bakes and irresistible puddings. Love a good pie? We share five of our all-time favourites, with luscious fillings encased in crisp, flaky pastry. The cooler weather invites us to slow down, and we do just that with a selection of tender braises which contrast perfectly with our epic, time-saving Food Fast section.