In the kitchen with Jordan Rondel, The Caker
November 26, 2019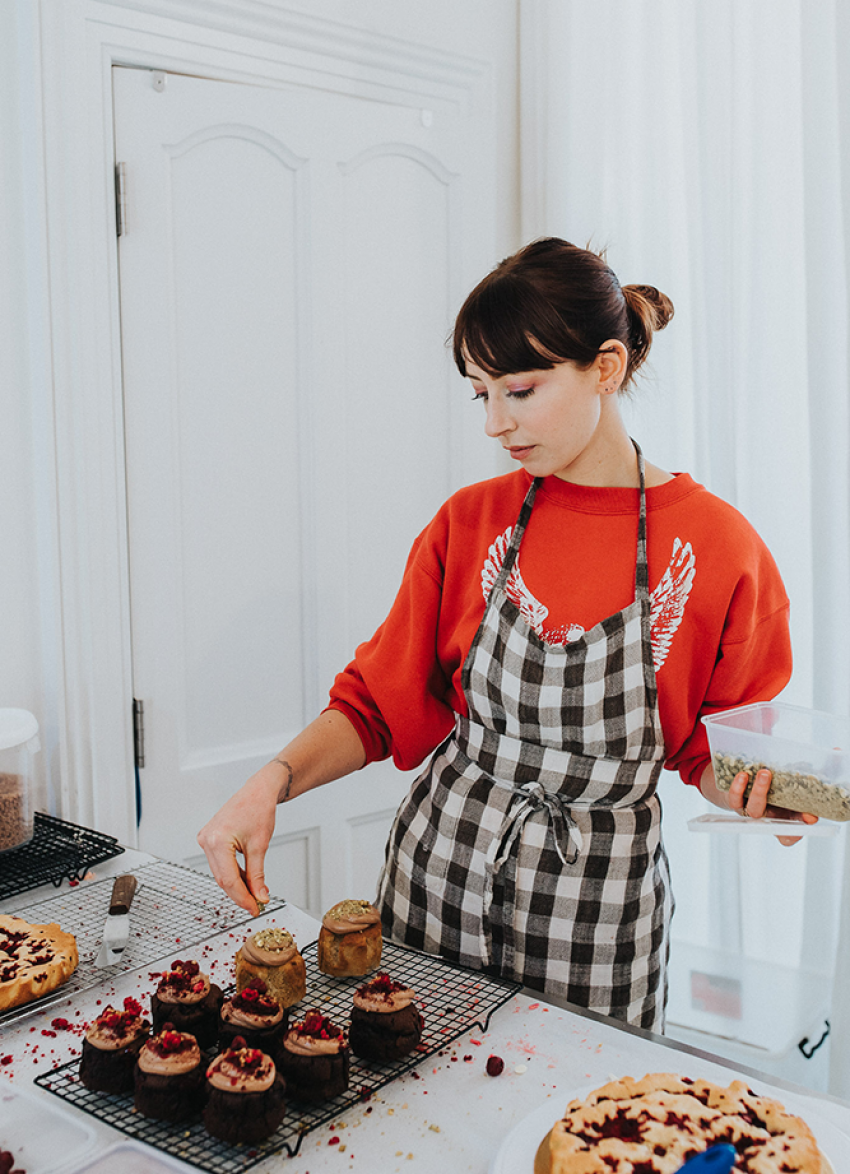 This week, we were lucky enough to speak with The Caker aka Jordan Rondel about her top baking advice and choosing her grandparents' home cooking over eating out in France.
Tell us a little bit about your new cookbook Sunday Baking 2 – do you have a favourite recipe from it?
Sunday Baking 2 is the second volume in my series of compilations of recipes I have written over the year for the glossy magazine insert of The Sunday Star Times, Sunday. This is my fourth book, the second I have self-published, and perhaps my favourite of the lot! There's something for everyone in this book - an array of really decadent recipes, as well as a collection of gluten free and vegan ones (not that these aren't also decadent!) I think my two favourite recipes in the book are: vegan green apple, sage and olive oil bundt cake (pg 40) and caraway seed and lemon cake (pg 64).
What is your most popular The Caker cake?
The cake that The Caker is basically founded upon is my flourless dark chocolate cake, which is an intensely rich and fudgey cake made from just a few ingredients. It was always my number one best seller. But about three years ago I transformed this classic recipe into my take on a black forest, by adding berries and cherries and crunchy hazelnut praline - now this is the most popular cake on the menu!
The one thing you always have in your fridge?
Almond butter! I keep it in the fridge to stop it from separating. And I go through a jar a week.
If you could impart one piece of baking knowledge to everyone, what would it be?
It's hard to choose just one because I think these three things are equally as important.
1) cream your (room temperature) butter and sugar like there's no tomorrow - this is the best way to truly aerate your cake
2) do not overmix your batter - overmixing a cake with gluten in it will lead to a tough crumb
3) get to know your oven - every oven is different so you can't always follow the baking time and temperature that the recipe states
If you could only eat one food for the rest of your life what would it be?
Almond butter, banana and cinnamon on Vogels toast
Can you recall the moment when you knew you wanted to pursue a career in food?
I've known I wanted to have a career in food since I was in primary school, but there's one moment that stands out quite clearly to me as the point in time I KNEW I wanted to be a professional baker. I was 19 and had gotten home from university, and as usual, went straight to the kitchen to bake a cake. This one was a caramelised banana upside-down cake, and when my dad ate it, he said "this is brilliant, and you should do something about it," so that afternoon I set up my blog called "The Caker" and the rest is history.
Your go-to dinner party dish?
I usually go for a Middle Eastern themed menu. This involves ingredients like bulgar wheat, haloumi, a tonne of herbs, labne, preserved lemon and sumac, in the form of a giant salad or lots of little bowls to fill up a fresh warm pita with. Who are your food heroes? Nigel Slater, Jessica Koslow, Rene Redzepi, Heidi Swanson
What music, if any, do you like to listen to while in the kitchen?
There is ALWAYS music playing when I'm in the kitchen - I can't function without it. Everyday I listen to something different depending on my mood - yesterday I listed to The Cure all day and today it was more of a Rolling Stone vibe!
Biggest kitchen disaster?
One day that stands out as verging on disaster, is when I was baking cakes for someone important, and once they were all baked and ready to be iced, I realised the silicone spatula I had been using to make the cakes was missing a big chunk out of it! I was convinced that it was in one of the cakes, and there was no way I was letting this important someone chomp down on it, so I had no choice but to start again. And then, after hours of baking the cakes all over again, I found the piece of my spatula in the bottom of the dishwasher.
Your guilty pleasure?
Drinking wine in the shower.
In all your travels, where have you experienced the best food (and what was it)?
For me, absolutely nothing beats my grandparents' cooking. When I'm with them in France (they recently moved from Paris to Brittany) they will often suggest going out for dinner and I'll always say I'd rather eat at home. Probably my favourite dish that my Pappy makes is scallops with leeks and a buttery white wine sauce, followed by Granny's cherry tart.
Where do you find your inspiration?
Now that I live in LA, I find myself constantly surrounded by new inspirations. The farmers markets here are incredible and the fresh produce is out of this world - the glossy berries, enormous pomegranates, beyond juicy peaches and incredibly fragrant herbs are the sorts of things that inspire me.
The kitchen utensil you can't live without?
My Kenwood kMix stand mixers.
You are currently craving?
Vietnamese food!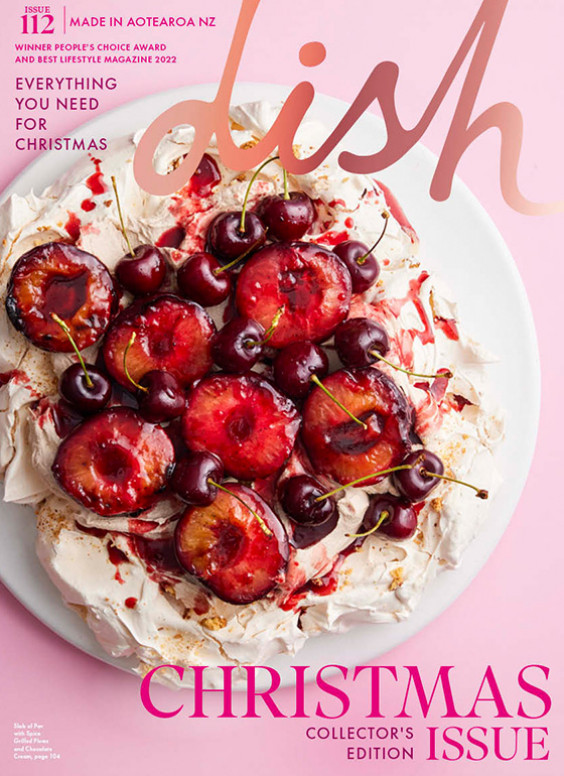 Check out our
latest issue:
Issue #112
'Tis the very best season of all. We are thrilled to share our annual collectors Christmas edition. It's a bumper issue with over 70 recipes for all kinds of occasions – meals for a few or plenty. We have thrifty festive recipes, the full Christmas fare with a twist, vegetarian options, decadent desserts, cakes and sweet treats to gift. Last year the Christmas issue sold out in some retailers so don't miss out – get yours today!