Unna Burch on her Family, Food and Inner-City Forest
Article by India Essuah. October 14, 2015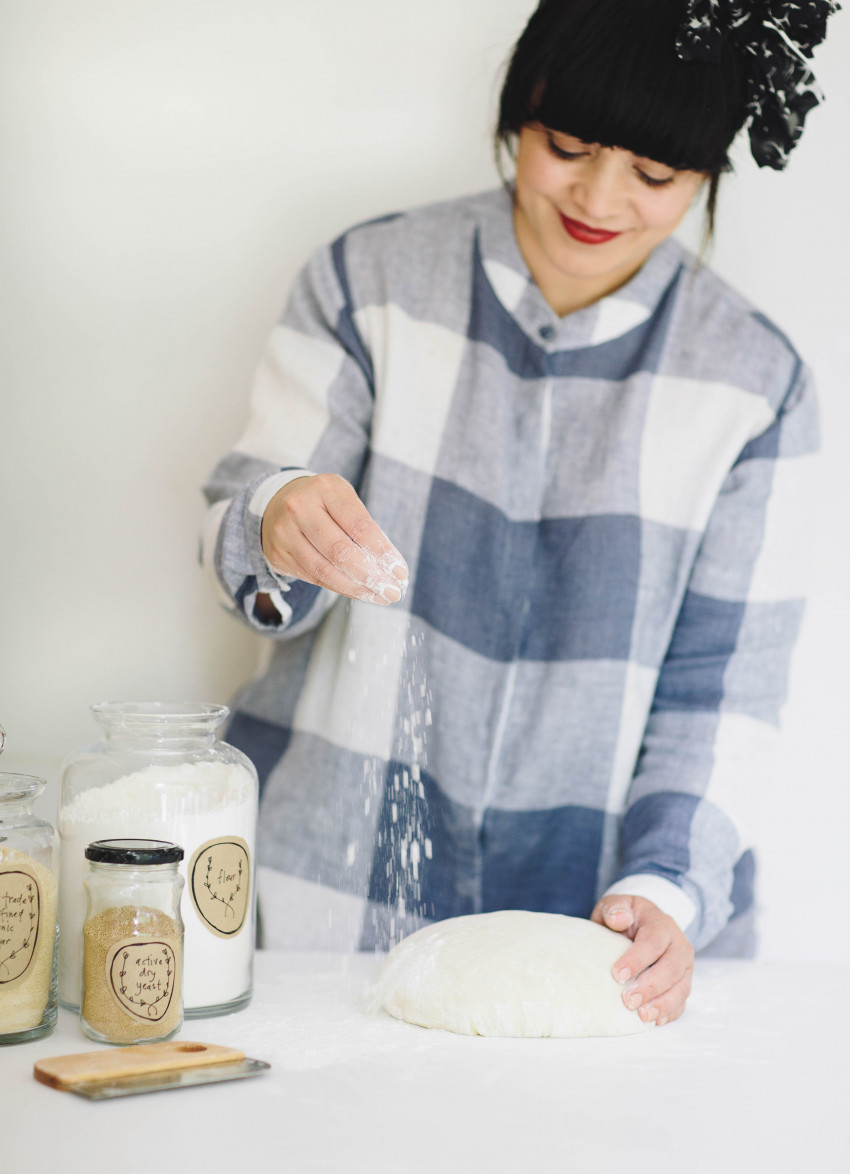 Unna Burch, the creative force behind The Forest Cantina has just released her first cookbook, My Garden Kitchen. Like her gorgeous blog, it's filled with delectable recipes which Unna created, styled and photographed herself. She answered few questions about her inspiration, her family and her (soon-to-be famous) chickens.
If you've been lucky enough to stumble across Unna Burch's blog, The Forest Cantina, you'll be familiar with her beautiful photographs, wholesome recipes and the fact she houses not only a lush vegetable garden, but chickens and bees on her inner-Wellington property. This way of life inspired the title of her new cookbook, My Garden Kitchen, as well as a stream of followers who keenly attend the stunning events and workshops she often hosts. I'm not quite sure where Unna found the time to answer the questions I sent to her but – like everything she puts her energy into – she did so generously (and hilariously), sharing the highlights and learnings from her unexpected journey from self-taught cook to published author.
The first thing that's clear when you open your book is that many of the recipes have come from members of your family – how have they influenced the way you cook, or think about food?
I come from a family of cooks (and two chefs) so food is in our blood. We are quite a tight family and when we gather, it's always around food. I think when you have so many happy memories, from childhood until now based around food (family and love) you can't not love it. It becomes a part of you. Food and cooking is almost like a personality trait in my family.
What's been the biggest learning curve since you started writing about and photographing food?
To be honest, it's knowing my worth – that has been the biggest learning curve in what I do. I've worked really hard over the last two years writing, cooking, styling and photographing food and building my brand. The thing I have most recently learnt is putting a monetary value on my work. My goal has now shifted. It's not just a fun hobby thing on the side, this is about turning what I love doing into making money to support my family. I don't want to live in a rented house forever – we really want to build our own home.
Had you always aspired to write a cookbook or did this opportunity come as a surprise?
I never even thought food would be anything more than just a hobby. I was a hairstylist and make-up artist before this for 11 years, so if I had told myself ten years ago that I'd have a cookbook one day, I wouldn't have believed it.

I knew I didn't want to be a chef or work in hospitality, so for me, I didn't see cooking and food as a career choice. I'm 36, so there was no such thing as saying at high school: "When I grow up I want to be a blogger and progress to being an author". I didn't even have a computer until I was 24 years old!
What might a typical day in your life look like?
It changes from day to day – some days my youngest is at kindy other days there are school pick-ups and drop offs. My eldest boy has boxing training twice a week and youth group too – so typical Mum stuff, running around. Then I fit in whatever is on that week, emailing takes up a lot of time and I have features to write, cook, style and photograph for magazines and commissions. At the moment I'm planning for workshops that are happening too (I am going around New Zealand teach people how to style and take images of their food – tickets are for sale in my online store on my website).

My brother and his fiancé are getting married in three weeks and I'm maid of honour – so wedding stuff too at the mo which is so fun! And every day I cook and clean. Having a clean house gives a clean and clear mind I reckon. Vacuuming is my jam! Basically I squeeze as much as I can into one day. I love being busy and caring for my family.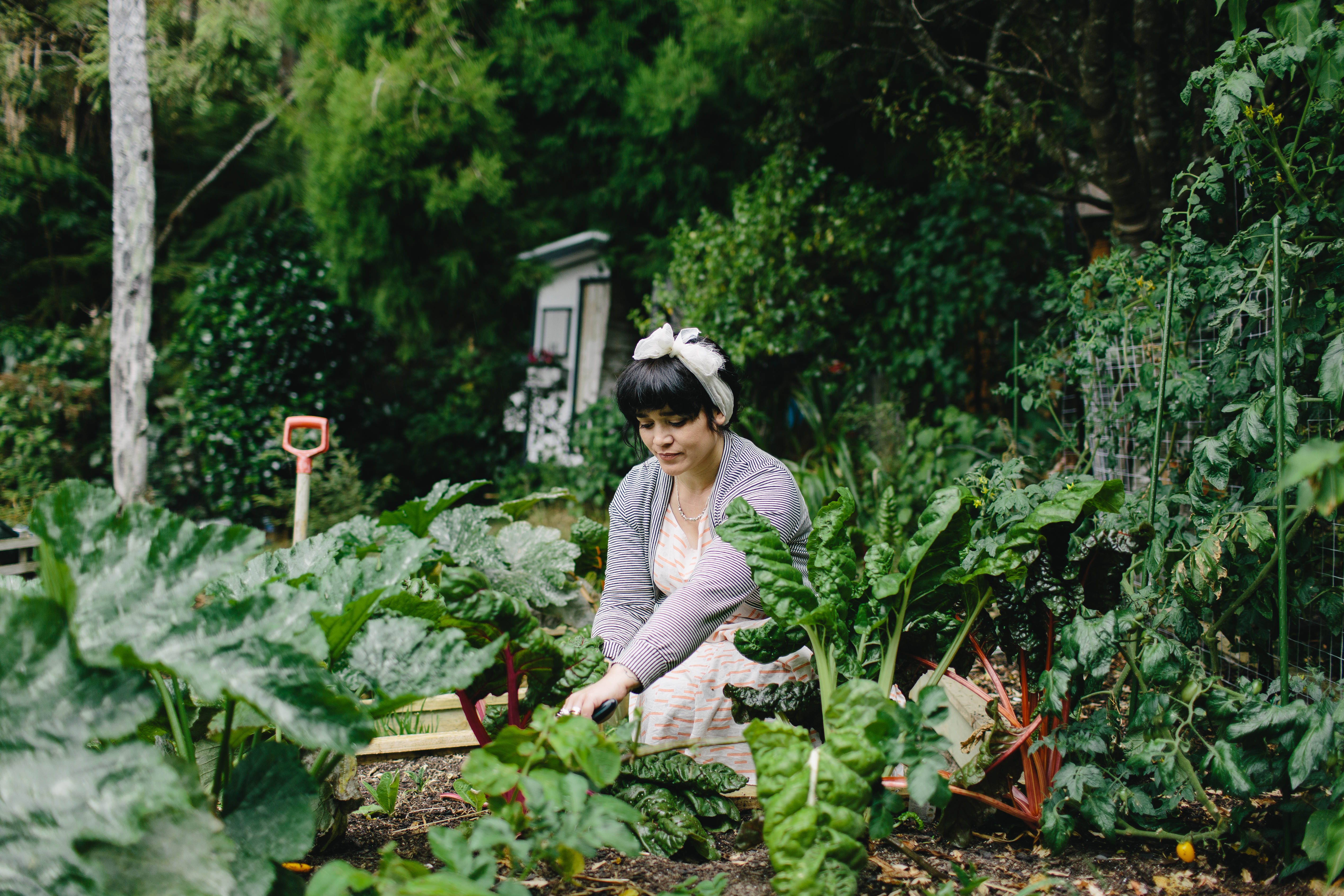 Where do you find inspiration for your recipes and photography?
Childhood/nostalgia, what my stomach and mind tell me they want to eat, Instagram, Pinterest, magazines, food TV, restaurants, travels... Inspiration comes from so many places and you just have to keep an open mind to see things that can spark something new.
Which chefs, cooks, or other creatives do you look up to?
I love Al Brown's books – his recipes and style of cooking really boosted my confidence and skill as a home cook. I also love Rick Stein for his easiness – he is just such a natural and unpretentious chef and I love watching him present and cook. When I grow up, I want to dress like Peta Mathias! I love watching her shows for her food and her steez! She always wears the coolest, brightest clothes and patterns. (I'm more black clothes and tattoos, but one day I'll venture into Peta's style.)

My ultimate food blogs are Local Milk and Herriott Grace. I love their styling and compositions. They are the sort of blogs that make me go: "Wow they are soooo good!" and "Ugh, they are soooooo good". (You know what I mean? That inspiration/deflation thing!)
I am also really inspired by my friend and photographer Bonny Stewart-MacDonald. What I admire about her is that she has such an amazing eye for making an overall shoot cohesive rather than just looking at individual images. She also has this crazy talented eye for pairing shots together and seeing beauty in ordinary things most of us don't notice.
What advice would you have for someone looking to start growing their own food or consume more consciously?
Growing your own leafy greens and herbs is a good place to start. They grow back again and again once cut and are pretty easy to grow. You can also do these in pots if you have limited space. Spinach, rainbow chard and any herbs are good beginning point. And a few edible flowers for good measure to garnish cakes and salads. People often ask me about chickens and bees. Chickens are great because they eat all your kitchen scraps, produce eggs and we turn the straw from the coop into mulch for the garden. It's best to buy chickens (or any farm type animal) in pairs so they have a mate for companionship – they're much happier with a friend.
Bees: we have 38 hives, and my father in-law, a bee keeper also doesn't encourage hobbyist bee keepers unless you have had experience working bees and have a good knowledge about them. People often say: "I want a bee hive!" but they are very complex and there is so much to know. If you don't look after your hives properly, they can get diseases and pass those to other bees. Bees fly two kilometres in every direction, so that is a wide range that a bee will go. They could potentially have mites or something like that and pass those things to other bees and hives. Growing vegetables and raising chooks is much easier and a great place to start on a self-sufficient way of life.

And, I am a huge supporter of fair trade and often refer to fair trade in my cookbook and on my blog. I am conscious that the foods we don't grow here (coffee, chocolate, spices, bananas etc) the people who grow them in those developing countires get paid fairly for their work. You can read more about 'why fair trade' on my website.

What are some of your favourite recipes from the book?
Oh man! I love the oxtail ragu with homemade pappardelle – silky homemade pasta and a meaty sauce soooo good! That recipe takes time to cook, so it's a real treat. And I love my sister in-law's Mum's Bo Bun recipe – I always requested it at her house and now I have the recipe myself so now I cook it often. The pulled pork sliders on homemade brioche buns are a favourite too – it's a fun one to make and the whisky BBQ sauce is the icing on the cake for my whisky loving husband. I also love the chocolate mousse cake – anything chocolate is a good thing, and it has that fudgy cake bottom and fluffy mousse top, YUM!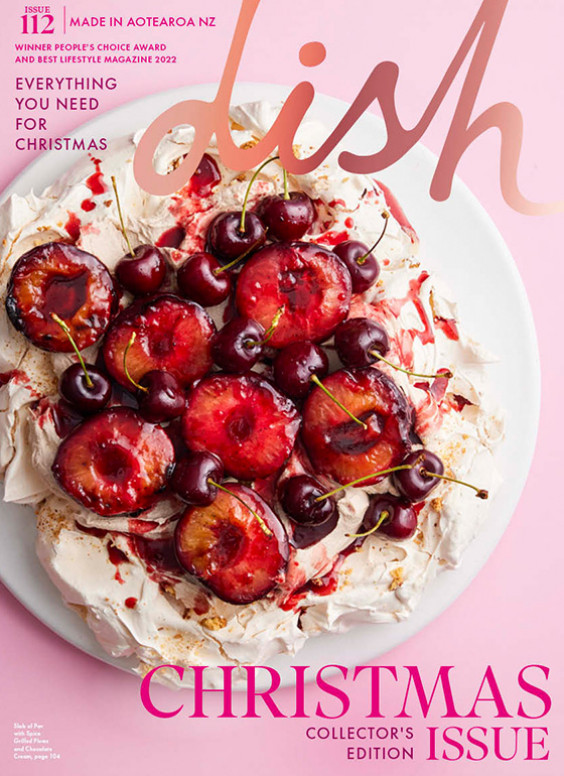 Check out our
latest issue:
Issue #112
'Tis the very best season of all. We are thrilled to share our annual collectors Christmas edition. It's a bumper issue with over 70 recipes for all kinds of occasions – meals for a few or plenty. We have thrifty festive recipes, the full Christmas fare with a twist, vegetarian options, decadent desserts, cakes and sweet treats to gift. Last year the Christmas issue sold out in some retailers so don't miss out – get yours today!