Ice Cream gets the Ferg Treatment at new Queenstown Parlour
Article by Johanna McCord . February 04, 2015
Photography by Stephen Bradley .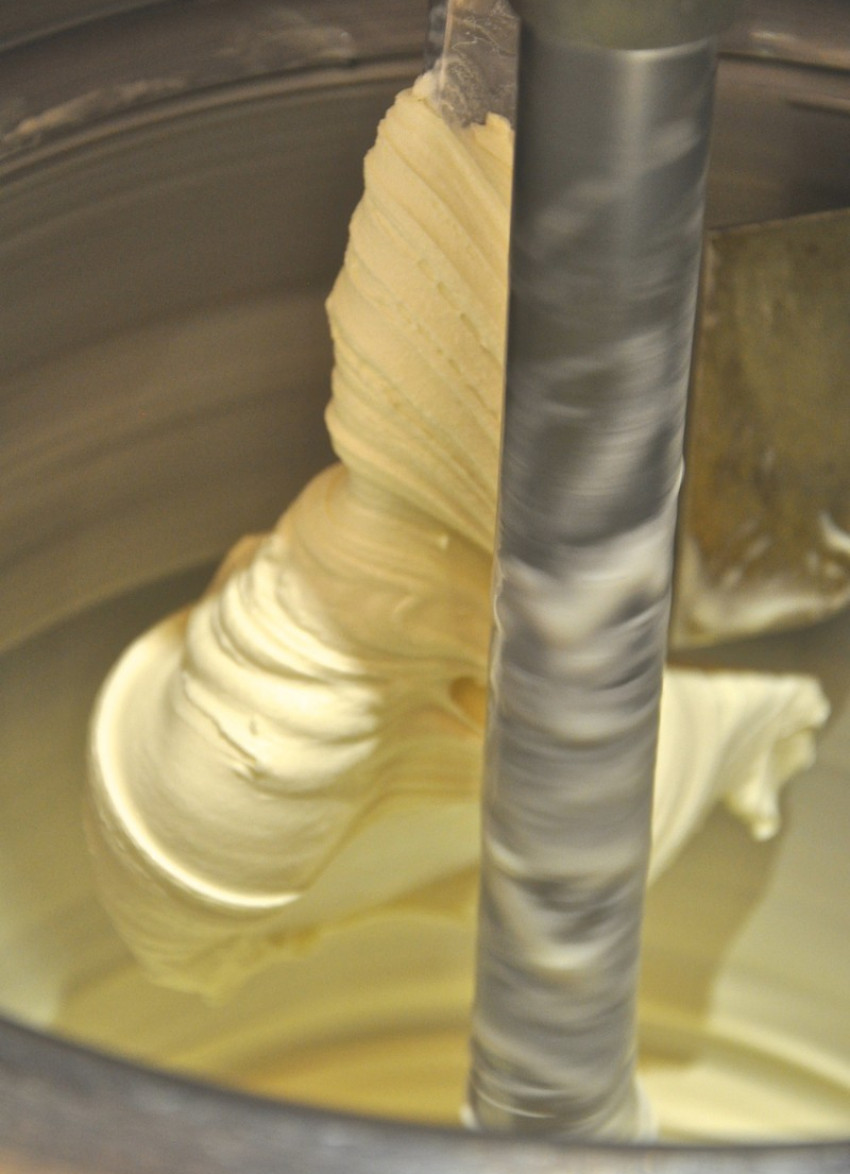 The queue for Fergburger is a near-permanent feature of Queenstown. Resisting all temptation to open another gourmet burger join, the team have opened a gelateria, applying the same delicious-making magic to ice cream, smoothies and even croissants.
Even if you've never even set foot in mighty Highlanders territory you will probably have heard of Fergburger: makers of burgers in such hot demand they are open for 21 hours a day. From humble beginnings in a shoebox-sized space on Cow Lane in Queenstown, the headquarters of the Ferg empire and its flagship now reside on Shotover Street. You will know the spot when you see the line snaking round the block.
Although the world has been begging for more places on earth to experience a Fergburger, they have thus far resisted opening a second burger joint. However, they have diversified with the opening of Fergbaker in 2012 right next door, and the world rejoiced as they did the same for pies and baked goods as they did for burgers.
When the site beside Fergbaker was vacated, Queenstown wondered which food group would receive the Ferg treatment next and it was soon revealed that a Gelateria was to form a Ferg holy trinity.
Known as Mrs Ferg, the new addition is a replica of its neighbour and bakery counterpart, featuring the same debonair fit-out in wood paneling and brass, complete with a crowd of adoring fans on the doorstep and crammed into every spare inch of floor and footpath space. Mrs Ferg not only serves up fresh gelato and sorbets, but also juices, smoothies and assembled desserts from its bustling location.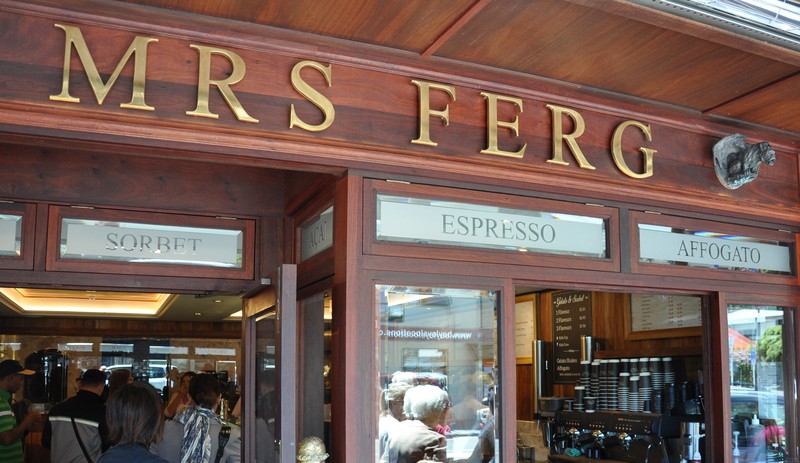 Staff are stylishly kitted out in milk bar pink and white uniforms, ready to dish out tasters to help with the decision making process, and in true Ferg style they are generous samplers.
The range of flavours is extensive and features the classics (Vanilla, Strawberry, Espresso, Rum and Raisin) alongside a more adventurous selection such as Gin and Cucumber, Orange, Basil and Ginger, Apple Pie and White Chocolate Cheesecake. This is just a drop in the ocean - many visits would be required to sample the complete range.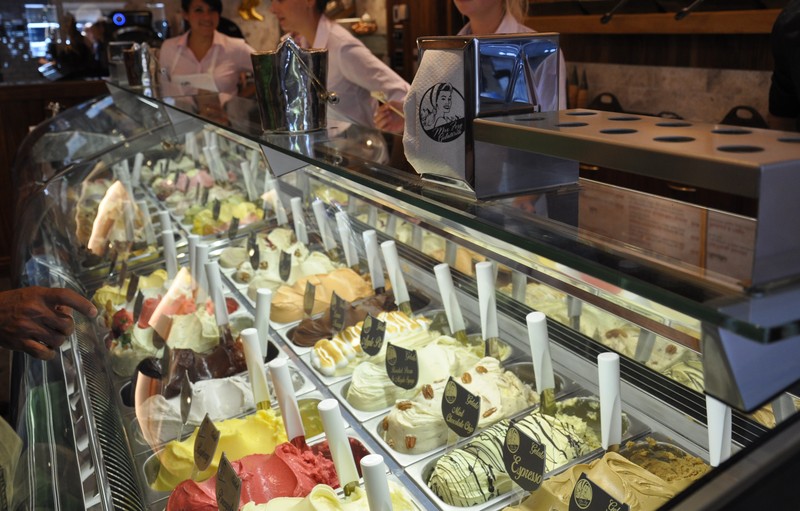 While the gelato is arguably the main event, it doesn't outshine Mrs Ferg's other offerings, the smoothies will satisfy the green advocates among us and are packed full of fruit, greens and other good stuff, not simply a glorified vehicle to distribute more ice cream in smoothie form. They offer a croissant to rival any sampled internationally, and while simplicity often rules when it comes to these buttery pastries, the combination of the filling, while complex, was perfectly balanced, the classics topped with egg, spinach, tomato and some Ferg variation on an amazing chutney.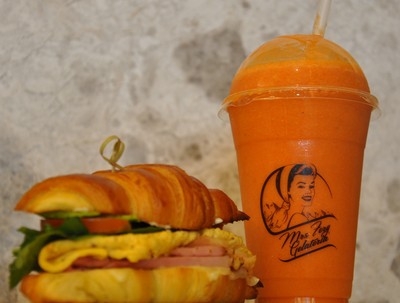 If you join the queue you can expect the same no nonsense, hearty and generous portion approach devotees have come to know and love at Fergburger. The only downside is choosing which wooden door to enter and the only sensible advice to get around that is: all three.
Address:
40 Shotover Street
Queenstown
03-441 1205.
For more information, visit the Mrs Ferg Facebook Page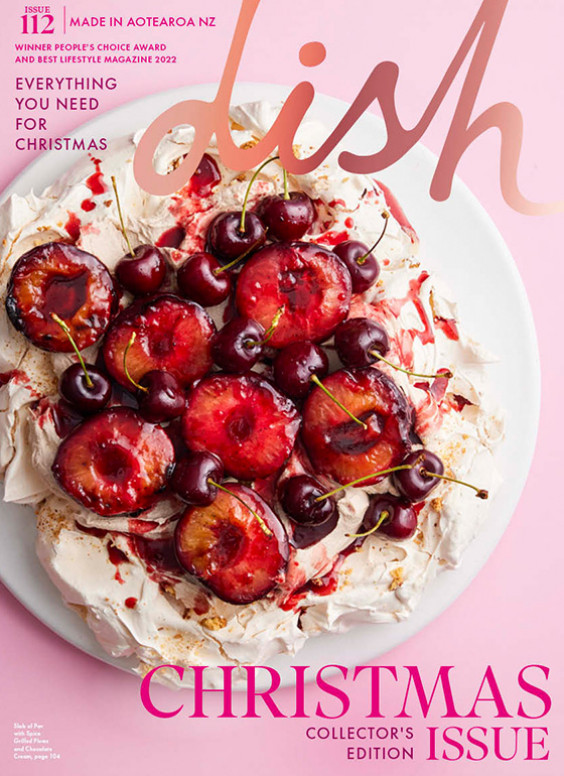 Check out our
latest issue:
Issue #112
'Tis the very best season of all. We are thrilled to share our annual collectors Christmas edition. It's a bumper issue with over 70 recipes for all kinds of occasions – meals for a few or plenty. We have thrifty festive recipes, the full Christmas fare with a twist, vegetarian options, decadent desserts, cakes and sweet treats to gift. Last year the Christmas issue sold out in some retailers so don't miss out – get yours today!