Tasting Panel – Dark Beer
Article by Yvonne Lorkin, from Issue #48. November 15, 2013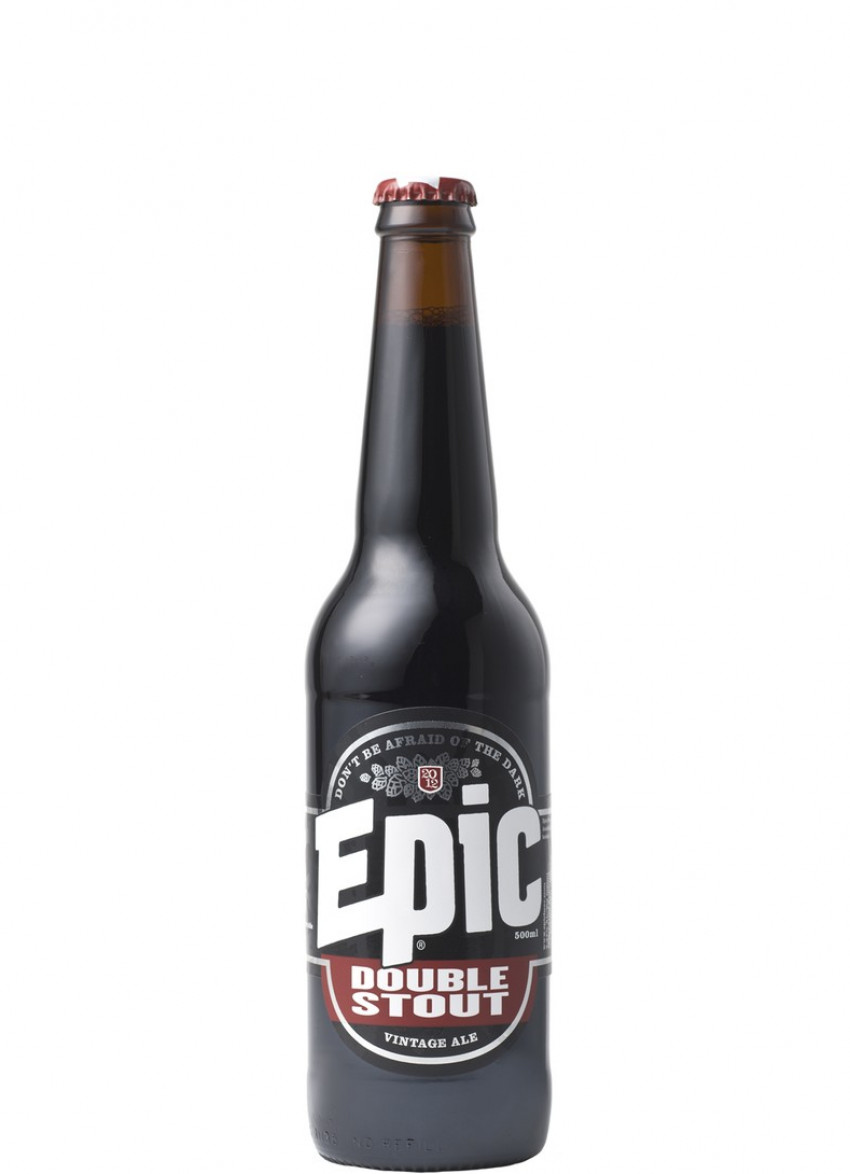 The Dish Tasting Panel assesses Dark Beers
Varietal/Style: Dark beers
Tasting date: May 2013
Entries: 55
Judges: Ben Middlemiss (owner/brewer, Ben Middlemiss Brewery); David Cryer (owner of CryerMalt and Beervana). Panel led by Dish wine editor Yvonne Lorkin.
(NB: All beers are judged blind and the scores of brewer judges for their own beers cannot exceed those of other judges.)
Notes from Yvonne: Growing up in the 1980s, all I knew about beer was that the good stuff (according to my dad) was called Tui; it was copper coloured and it came in 725ml bottles, and dark beer was the nasty stuff that the old ladies on Coronation Street used to sip at the Rovers Return. Fast-forward a few years to my first pint of Murphy's on a frosty Saint Patrick's Day in Christchurch. As a student it was a taste sensation, but apart from Guinness there was sod all else to choose from. Twenty years on our craft beer community has embraced a smorgasbord of dark beer styles and the category is growing steadily.
Here at Dish we love the stuff, especially as the wintery chills kick in. But how many bottled dark beers are for sale out there, and is the quality any good? Simple answers? "Lots" and "most definitely", since 63 per cent of the 55 entries earned a bronze medal or higher and our judges found five gold-medal beers which are absolutely world class.
"When you approach a dark beer tasting, it's easy to assume all the beers will be a homogenous group of colour and flavour," remarked David. "I was thrilled to discover our brewers are getting a range of flavours from their use of specialty malts and varying the fermentation," he said. "With such a huge range in the roasted malt palette to choose from, brewers can produce beers coloured from ruby red to dark, inky satin and flavours spanning chocolate right through to raisin." It was a rewarding session.
"At one stage I had to pinch myself to make sure I wasn't dreaming and that I was actually involved with a tasting task that'd make any beer lover envious," said Ben Middlemiss. "I found the overall quality of the beers to be very high and this was reflected in the collective scores." He agreed that our dark beers had become more complex over recent years via the use of more characterful ale yeasts and warm ferments. "Clearly New Zealand brewers are being a lot more adventurous," he added.
The best beers had beautiful flavour balance and not too much roast harshness on the finish. According to Ben, "Our brewers are certainly pursuing the use of wonderful aromatic and resinous character hops, which work seamlessly into a velvety smooth, rich sultana and chocolate, caramel and molasses, earthy and tropical ambrosia."
The beers in our Top 12 are outstanding and in the end, after a re-tasting full of debate, our panel simply could not separate the top two, hence a first-equal result. It was also encouraging to see two commercial brews achieve a gold medal.
"I feel that dark beers in New Zealand are only going to get a whole lot more exciting and there will be something for everyone's taste buds," concluded Ben. "Hats off to our brewers for making such a great range of products," said David. Whether you're up for a great session of dark ale in your favourite bar or want to sip a salubrious stout at home by the fire, there's something here for everyone.
Top Beers of the Tasting
1. Epic Brewing Company Epic Double Stout (500ml, $10.99) First Equal and Joint Best in Class – Stout ★★★★★
Wow! Impenetrably inky, with a sexy, cappuccino-coloured head, this stout has full-on nutty intensity and an oily, monster-roast, raisin and hop-driven mouthfeel. It's a stunning, wildly impressive stout that our judges felt would work magic with roast lamb. "I have always loved stouts and imperial stouts," says brewer Luke Nicholas. "Since 2010 when I brewed the Thornbridge Stout it has been my intention to brew a different interpretation of a stout that can be aged/cellared every year, which is why I have a vintage on my stouts. Some of the first homebrews I ever made were stouts as they offer so much flavour."
---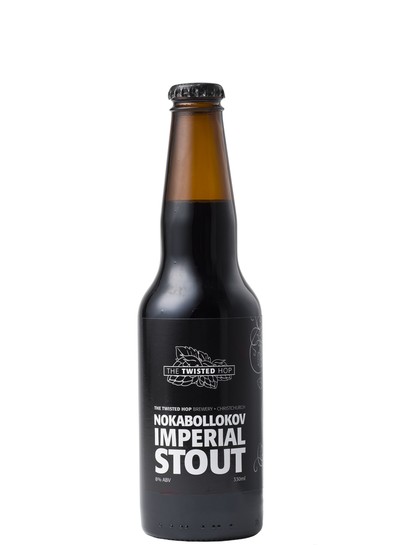 2. The Twisted Hop Nokabollokov Russian Imperial (330ml, $8.95) First Equal and Joint Best in Class – Stout ★★★★★
Tar-black with a beautiful, creamy head. Boasting rich malt tones and a highly cleansing, full, flavoursome palate and hints of passionfruit on the finish. "A bloody good example," offered David Cryer. "Perfect with oatcakes and blue cheese."
"I am actually not a big dark beer fan, not in large quantities anyway," offers Martin Bennett, brewer at The Twisted Hop. "But that is where Nokabollokov comes into its own. I like my dark beer like a short black: intense, simultaneously smooth, bitter and mouthwatering. The first sip takes you by surprise, then your taste buds adapt and it mellows and the next sip is the one to really enjoy." The ferment was challenging, needing a fresh injection of yeast late in the ferment to finish it off. "But what's unusual about Nokabollokov is the fact that we age it for four months on hops before it's released." Delicious stuff indeed.
---
3. Monteith's Brewing Co. Monteith's Doppelbock Winter Ale (330ml, $15.99) Joint Best in Class – Dark Ale ★★★★★
A beautifully balanced dark beer with smooth, alcohol warmth and a solid malt-and-hop marriage with a hint of dried-banana sweetness on the finish. Yvonne Lorkin also loved the rose-caramel and biscuit aromatics, and complexity on the finish. "Very enticing," added David. "It'd be superb with mushroom risotto."
---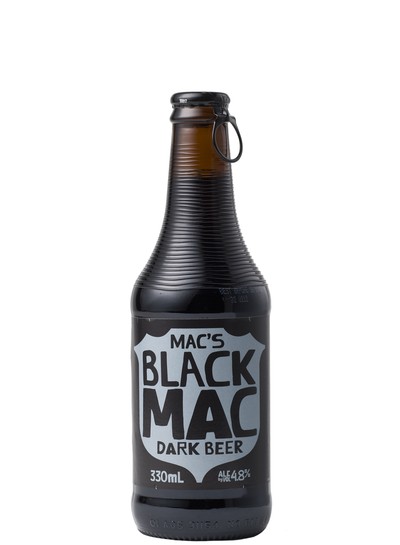 4. Lion Breweries Mac's Black Mac (330ml, six-pack $17.49) Joint Best in Class – Dark Ale ★★★★★
With aromas of espresso and roasted walnuts, and a pronounced bitterness and great malt density on the palate, this was an instant hit with the judges. Ben Middlemiss felt it was a lovely, rounded beer with great character and a delightfully soft carbonation. He thought it would be delicious with a chocolate cinnamon toffee bar.
---
5. Harrington's Breweries Big John Special Reserve (500ml, $6) Best In Class – Black Lager ★★★★★
Our judges loved the sexy, dark mahogany/aubergine hue and intense vanilla-cola-malt notes on the nose. A high lift of alcohol, fresh hops and roasted characters presents on the palate, yet the finish is elegant and long. "Nice lace* on the glass," said Ben.
---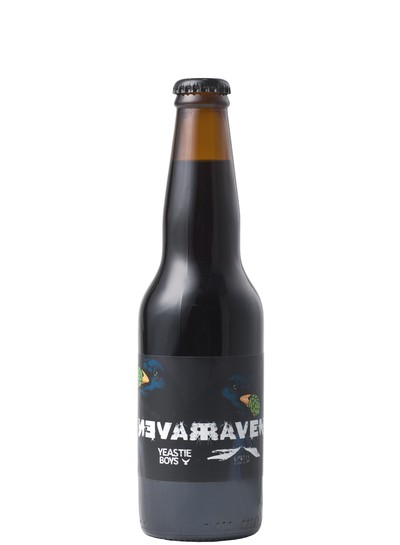 6. Yeastie Boys NevaRRaven (330ml, $8) Best in Class – Porter ★★★★½
This was one seriously complex beer. Pretty in the glass and packed with aniseed, raisin and sweet, roasted fruit aromatics while in the mouth, it showed warm, savoury, nutty nuances and sensational length of flavour. "Full, generous and well-defined. I love it!" declared Yvonne.
---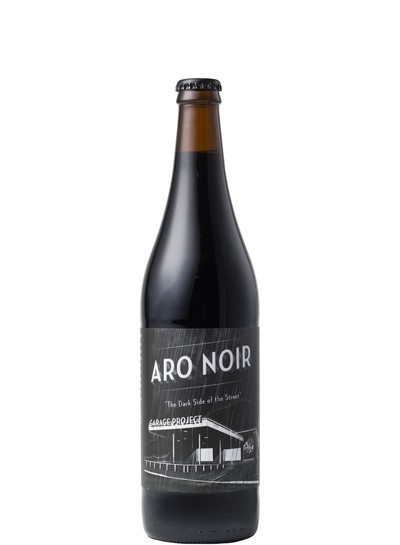 7. Garage Project Aro Noir (650ml, $11) ★★★★½
Impressive head retention was the first thing our judges commented on, then the descriptors came thick and fast: "Lifted toasted/roasted malt notes", "cleansing, smoky mouthfeel", "nicely balanced" and "deliciously drinkable". One thing is for certain: if you happen to be a slab of Gorgonzola sitting anywhere near this beer, be very afraid.
---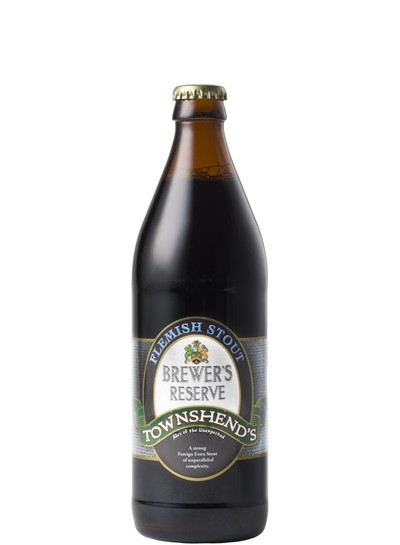 8. Townshend Brewery Flemish Stout (500ml, $17) ★★★★½
"A good example of a sour Belgian style showing great balance and structure," noted David. All the judges were impressed with the glossy appearance of the beer, the balance
of malt sweetness and gentle carbonation. "It'd be great with chocolate pudding and sour sauce," remarked Ben.
---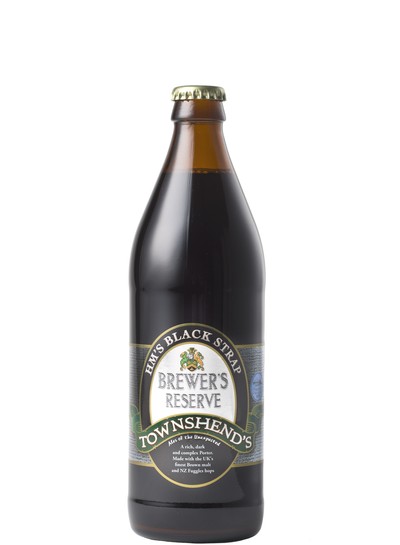 9. Townshend Brewery Black Strap Porter (500ml, $10.95) ★★★★½
Good head retention, pretty lace* and solid caramel/roast and cocoa characters lead the way to a lovely amalgamation of malt and hops and a long, dry finish.
---
10. 8 Wired Brewing Co. The Big Smoke Smoked Porter (500ml, $10) ★★★★½
This beer stood out from the pack for its tobacco-driven, peaty character and meaty, gamey flavours. "I love the charred, meaty, salty-seaweed notes in this beer," commented Yvonne. "It's like salami in a glass – yum." Definitely a food beer, agreed our judges.
---
11. Mike's Organic Brewery Mike's Barrel Aged Porter (500ml, $9.49) ★★★★½
The dark mahogany colour and a lovely, creamy, cappuccino-coloured head lead the way to a palate oozing a sour, earthy complexity and good balance. The toasty, banoffee/sour aromas make this an ideal candidate for steak with blue-cheese sauce.
---
12. Wigram Brewing Co. The Czar Imperial Russian (500ml, $9.50) ★★★★½
Pitch black and showing good malt sweetness, this is an attractive beer with a creamy, persistent head and a full-flavoursome, cockle-warming body.
---
* When a beer is poured, it produces a foamy head. This head usually dissipates quickly, leaving behind a bit on top called the "lace". This "lace" remains on the sides of the glass when drinking the beer. Some believe the amount of lace can indicate the freshness of the beer and the freshness of the hops used.
TASTE TRAPS
Does your beer taste a bit odd? There are a few faults that can present themselves in beer. If you come across any of these nasties, then take what's left in the bottle back to whence you bought it for a replacement, pronto.
Acetaldehyde: smells and tastes like green apples.
Brettanomyces: smells like cow poo. Sometimes this 'barnyardy' character can be desirable in small amounts to add 'earthiness' to a beer, but too much is just plain stinky.
Dimethyl sulphide: smells and tastes like cooked corn.
Excess diacetyl: smells and tastes like buttery popcorn.
NB: If it smells like port or sherry, chances are it's been oxidized. And if it just tastes stale – take it back.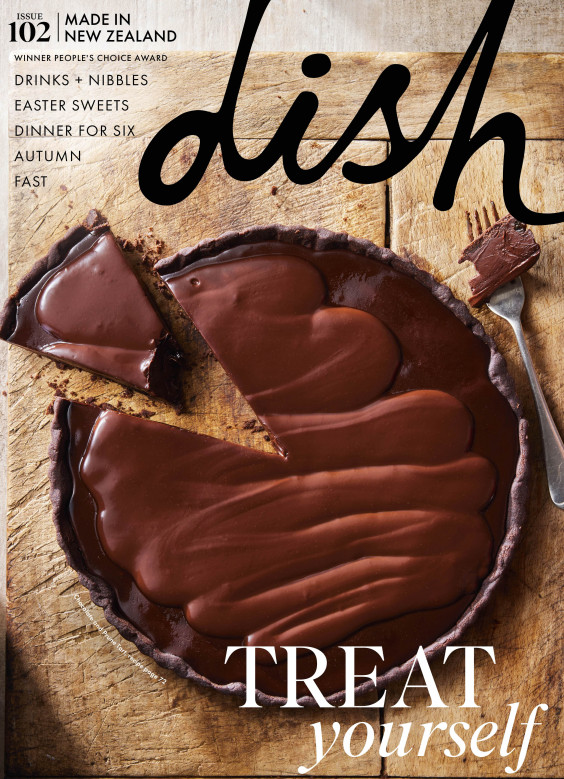 Check out our
latest issue:
Issue #102
Before we say goodbye to the the warmer weather, we're sneaking in one last bite of moreish nibbles inside the latest issue of dish. When it's time to retreat indoors, welcome the changing of the seasons with bountiful early autumn produce cooked to perfection. Our Dinner for Six Section will have you well prepared for all your family and friends by the time Easter rolls around with two stellar menus to choose from. And when the holidays are over, our snappy midweek meals will be waiting for you in our Food Fast section. You'll want to keep a glass handy, too, our top-rated Aussie Shirazes are the perfect accompaniment at dinnertime.